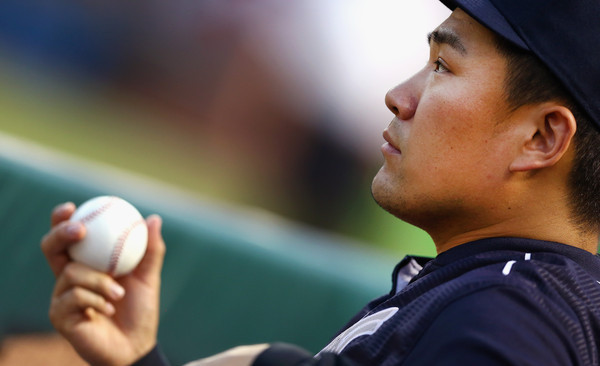 Today is the 100th game of the season. The Yankees will have at least 57 wins at the century mark this year, hopefully 58, after having 52 wins after 100 games last year and 53 wins the year before. In 2012, the last time the Yankees went to the postseason, they were 60-40 after 100 games. Of course, the AL East is weaker now than it was back in 2012.
Anyway, Masahiro Tanaka is on the mound tonight with yet another extra day of rest. He hasn't started on normal rest since April. April! That was his last start before landing on the DL. Tanaka's had at least one extra day of rest for 12 of his 13 starts this year. I didn't realize that. The Yankees are going to great lengths to keep him healthy. Hopefully it pays off with a win tonight. Here is the Rangers' lineup and here is the Yankees' lineup:
CF Jacoby Ellsbury
LF Brett Gardner
DH Alex Rodriguez
C Brian McCann
RF Carlos Beltran
3B Chase Headley
1B Garrett Jones
SS Didi Gregorius
2B Stephen Drew
RHP Masahiro Tanaka
Another scorcher in Arlington today. It was over 100 degrees most of the day and it'll still be over 90 when the sun goes down tonight. Yuck. Tonight's game is scheduled to begin at 8:05pm ET and you can watch on good ol' YES. Enjoy the game.
Roster Updates: Mark Teixeira is fine, just a routine day off … in case you missed it earlier, Chris Capuano has been designated for assignment and Caleb Cotham has been called up to give the bullpen a fresh arm.