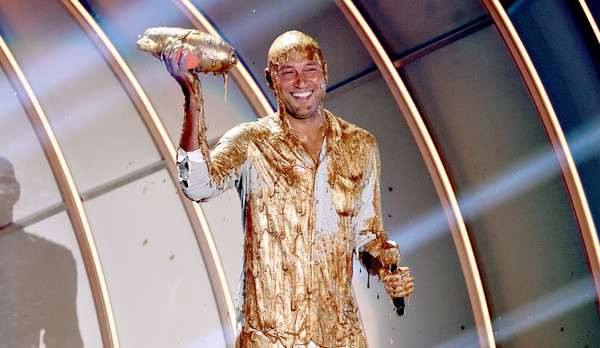 Aside from the occasional photo globetrotting with his girlfriend, Derek Jeter has managed to keep a low profile since retiring last season. Are you surprised? You shouldn't be. Jeter perfected the art of keeping a low profile despite being a megastar in New York.
During a recent interview, Hal Steinbrenner told Marc Topkin he expects Jeter to one day rejoin the Yankees in some capacity. Not as a player, of course, but in some sort of ex-player role. Whatever it is Reggie Jackson does, for example. Here's what Hal told Topkin:
"He will be (involved in some capacity), I have no doubt," Hal Steinbrenner said. "He lives here in Tampa. . . . I think he's just trying to relax for a year. God knows he earned it. It's a good relationship and I have no doubt he'll be involved in whatever way he wants to be involved."
We all know Jeter wants to own a team one day — "That's the next goal, buddy. Calling the shots, not answering to someone, that's what interests me," he said to reporters last summer — and hey, who can blame him? We all not so secretly want to own a team one day. It's good work if you can get it.
Could the Yankees let Derek buy a piece of team? I suppose, but who really knows. Hal simply said Jeter would "be a great owner, no doubt about it," when asked. Either way, I'm certain Jeter has a job waiting for him with the Yankees whenever he's ready to get back into baseball. It benefits both sides to keep the relationship going.