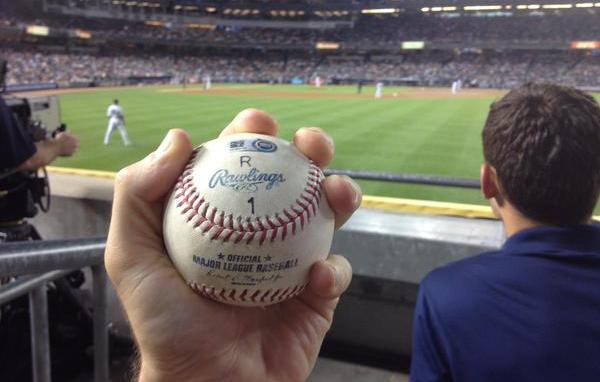 Earlier today, the Yankees announced they have reached an agreement with noted ballhawk Zack Hample for Alex Rodriguez's 3,000th hit ball. The team will donate $150,000 to Pitch In For Baseball, a charity Hample has been involved with for years. There will be a press conference to present A-Rod with the ball this afternoon.
Hample has caught thousands of balls over the years and literally wrote a book on the best ways to catch baseballs at games. He's caught a lot of grief the last few weeks for saying he wouldn't give the ball to A-Rod, but give him props, Hample used the ball to get a ton of money for a good cause, not for personal gain like I would have.
Pitch In For Baseball is a charity that provides baseball and softball equipment to kids around the country. Here's the website. The charity gets a ton of money and A-Rod gets his milestone baseball. Win-win. Nice job, everyone.