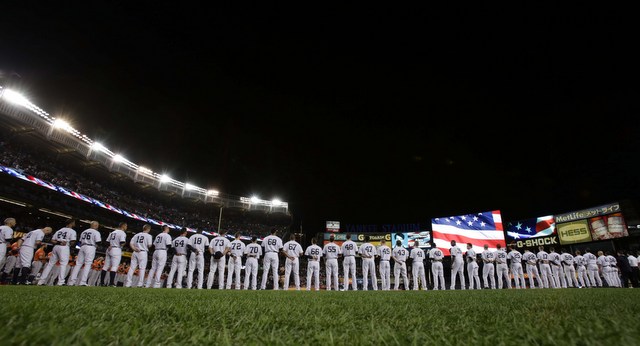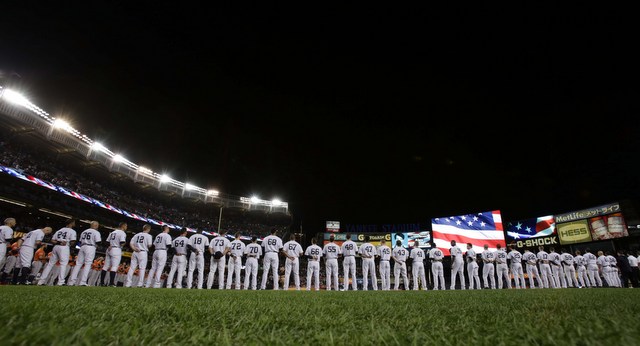 Looking to kill some time before the start of the weekend? I have some stray links to pass along that might help you out. Enjoy.
MLBTR's Offseason Outlook
Last week the gang at MLBTR covered the Yankees as part of their annual Offseason Outlook series. It's exactly what it sounds like: a look ahead to the offseason. It's a really great overview of the team's situation in general — the big obstacle this offseason: getting younger and better despite limited flexibility — and touches on all the major points. We'll dissect everything from every possible angle this winter here at RAB, but MLBTR's Offseason Outlook post is a good primer as we wait for the offseason to really get underway. Check it out.
Baseball America's Draft Report Card
Baseball America just wrapped up their 2015 Draft Report Card series, in which they break down each team's draft class. They aren't grading anything, just looking at the top tools. OF Jhalan Jackson (7th round) is said to have the most power potential among 2015 Yankees draftees, for example. The position player section is free but the pitchers and odds and ends are behind the paywall.
Interestingly, the write-up says RHP James Kaprielian (1st) was working at 92-94 and touching 96 this summer, which is a bit higher than the college scouting reports. Also, both his slider and changeup received 65 grades on the 20-80 scouting scale, which is pretty damn awesome. RHP Chance Adams (5th), who had a 1.78 ERA (1.75 FIP) with a 31.7% strikeout rate in 35.1 relief innings at three levels after signing, touched 99 mph this summer. He could start next season at Double-A and reach MLB soon.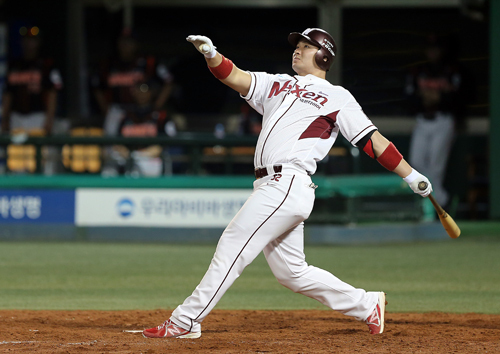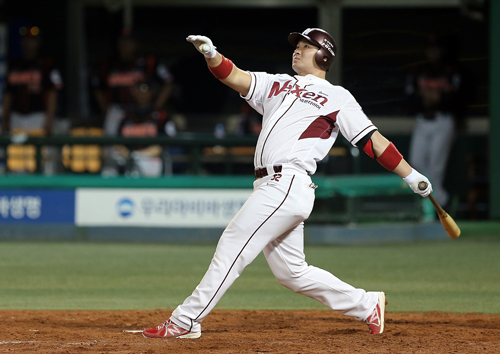 Nexen Heroes to post Byung-Ho Park
The Nexen Heroes of the Korea Baseball Organization will post power hitting first baseman Byung-Ho Park this coming Monday, according to a Yonhap report. The Yankees were reportedly one of 20 teams to scout Park this season. The right-handed hitting first baseman hit .343/.436/.714 with 53 homers in 140 games this year. Daniel Kim, a former scout and current Korean baseball analyst, told Travis Sawchik Park is the "best pure hitter in the history of KBO."
The posting process starts Monday, which means teams then have until 5pm ET next Friday to submit a blind bid. The Heroes then have until the following Monday to accept or reject the bid. If they accept, the high bidder and Park have 30 days to negotiate a contract. The team only pays the posting fee if they manage to sign Park. Kim told Sawchik he expects Park to double the $5M posting fee the Pirates paid for Jung-Ho Kang last year.
Park is a first baseman and first baseman only, apparently, so I'm not sure what the Yankees would do with him. Another first baseman/DH is pretty much the last thing they need. They have Mark Teixeira for one more season, a bonafide first baseman of the future in Greg Bird, plus other potential first base candidates in Gary Sanchez, Eric Jagielo, and the aging Brian McCann. I dunno. We'll see what happens.
Yankees dominated platoons in 2015
According to Baseball Reference, the Yankees led baseball by having the platoon advantage in 73% of their plate appearances this past season. The Indians were second at 71%. The Tigers, Nationals, and Diamondbacks were tied for last at a mere 43%. The Yankees have rated highly in the percentage of at-bats with the platoon advantage for the last few seasons now. Joe Girardi is really meticulous with his platoons, after all. There is definitely an advantage to be gained with platoon matchups, but, of course, it all comes down to the hitters. You have to have good hitters to platoon in the first place.