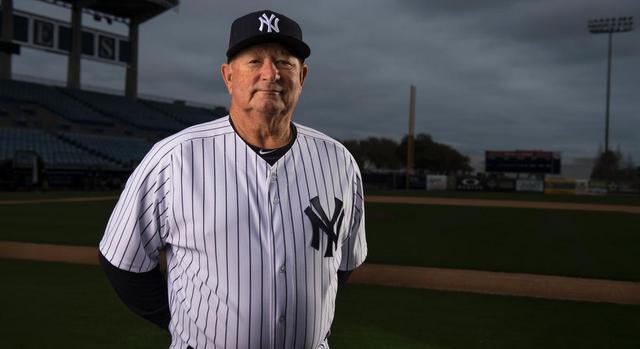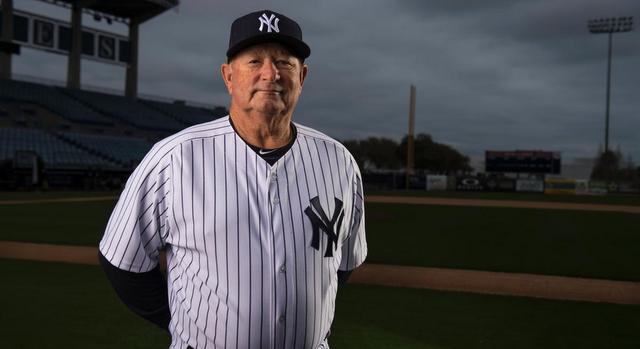 According to George King, the Yankees have fired hitting coach Jeff Pentland and bullpen coach Gary Tuck. Apparently the rest of the coaching staff will remain in place, including assistant hitting coach Alan Cockrell. Cockrell could be considered for the main hitting coach job.
"I am not coming back,'' said Pentland to King. "When I signed, I was told it was probably a one-year deal. That was always in the back of my mind, but we didn't look too good the last month. It's the Yankees, that's the best way to describe it. I have no regrets.''
The Yankees went from 20th in runs scored to second this season, though most of their players struggled down the stretch and late in the season. After firing Kevin Long last offseason, the Yankees will be on their third different hitting coach in three years next season.
It's a bit more surprising the Yankees let go of Tuck, to be honest. He worked well with the team's catchers and Brian McCann has credited Tuck for improving his throwing. McCann has thrown out 36% of base-stealers as a Yankees after throwing out only 24% with the Braves. It's worth noting former bullpen coach Mike Harkey was let go by the Diamondbacks a few weeks ago. I suppose he could be in the mix to replace Tuck.
As for the hitting coach, the Yankees could look at Cockrell and other internal candidates like Triple-A Scranton hitting coach Marcus Thames and minor league hitting coordinator James Rowson. Both interviewed for the job last year. I'm curious to see if the two hitting coach system, which is so common in baseball nowadays, will remain in place.