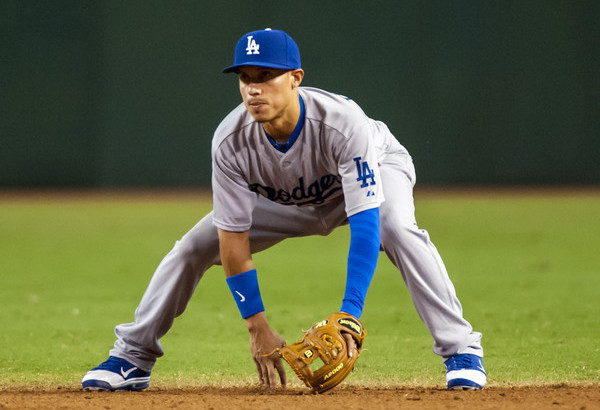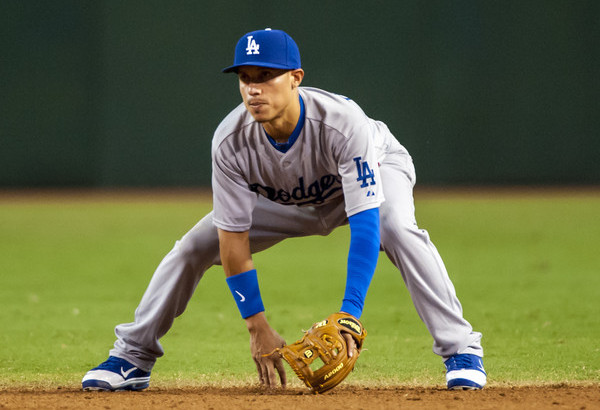 In a very minor trade, the Yankees have acquired left-hander Tyler Olson and infielder Ronald Torreyes from the Dodgers for infielder Rob Segedin and either a player to be named later or cash, both teams announced. The 40-man roster is now full.
Torreyes, 23, is both well-traveled and the more notable of the two players the Yankees acquired. He originally signed with the Reds as an international free agent out of Venezuela (2010), then was traded to the Cubs in the Sean Marshall deal (2011), traded to the Astros for international slot money (2013), sold to the Blue Jays (2015), then sold to the Dodgers (2015). Phew.
This past season Torreyes hit .262/.310/.348 (82 wRC+) with a tiny 8.2% strikeout rate in 464 plate appearances split between Double-A and Triple-A. He also made his MLB debut in September and went 2-for-6 with a double with Los Angeles. Baseball America ranked Torreyes as the No. 24 prospect in Houston's system coming into 2015.
Torreyes originally came up as a shortstop but he has experience at the three non-first base infield positions as well as left field. He's a right-handed hitter — albeit not much of an offensive threat — who seems like a candidate for the final bench spot given his versatility and extreme contact ability. Torreyes has two minor league options left.
Olson, 26, made the Mariners out of Spring Training last season but stunk (eight runs in 13.1 innings) and was quickly shipped back to Triple-A. The Dodgers claimed him off waivers earlier this offseason. Olson had a 4.47 ERA (4.37 FIP) in 54.1 Triple-A innings in 2015. He's a fairly generic reliever with an upper-80s fastball and a mid-70s curveball. Like Torreyes, Olson has two options remaining.
Both Torreyes and Olson had been designated for assignment in recent days, which is why they came at such a low cost. Segedin, 27, hit .286/.359/.425 (129 wRC+) in 72 games split between Double-A and Triple-A last season. He was New York's third round pick back in 2010 but didn't pan out as hoped. Segedin settled in as a nice organization player these last few seasons.
In a nutshell, the Yankees upgraded the 39th and 40th spots on the 40-man roster, which weren't even occupied to begin with. Olson and Torreyes give the team some more optionable depth — the Yankees can send them up and down as needed next season. That's about it. Maybe Torreyes can be a useful bench bat. Probably not. Didn't cost much to find out.