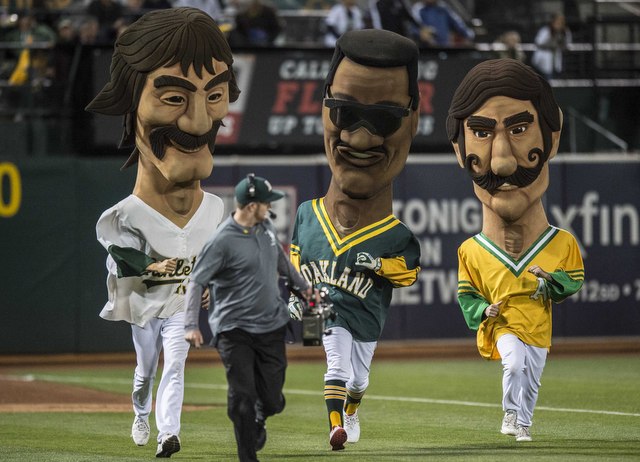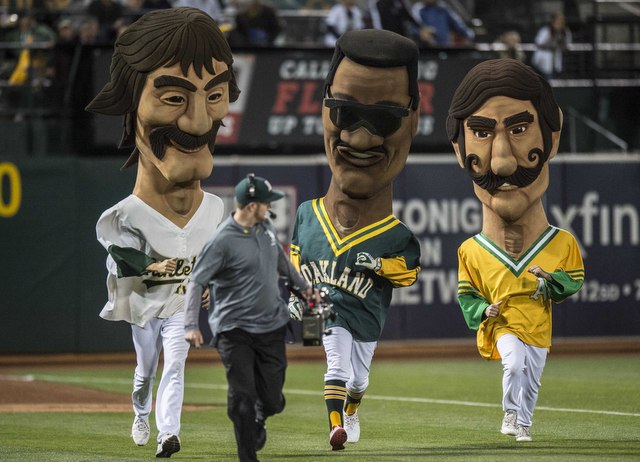 The season is roughly one-quarter of the way complete and the Yankees still have not won three consecutive games all year. Isn't that unbelievable? The Astros are the only other team in baseball without a winning streak of at least three games this year. I guess the AL wildcard game screwed everyone up.
Tonight the Yankees have a chance to win their third straight game and boy, it would be really nice to see them get over that hump. They've won nine of their last 14 games overall, so they've been playing better, but they're probably not going to climb out of last place winning two games at a time. At some point they need an extended winning streak. What better time than now? Here is the Athletics' lineup and here is the Yankees' lineup:
CF Jacoby Ellsbury
LF Brett Gardner
DH Carlos Beltran
C Brian McCann
1B Mark Teixeira
2B Starlin Castro
RF Aaron Hicks
SS Didi Gregorius
3B Ronald Torreyes
LHP CC Sabathia
It's another cool, cloudy, and windy night in Oakland. Same weather as last night. Tonight's game will begin a little after 9:30pm ET and you can watch on YES. Enjoy.
Injury Updates: Alex Rodriguez (hamstring) ran the bases again. The Yankees are facing a lefty tomorrow, so if they're going to activate A-Rod this weekend, that would be a good time to do it … Luis Severino (triceps) is expected to resume playing catch this weekend.
Roster Moves: James Pazos was sent down to Triple-A to clear a roster spot for Sabathia … Phil Coke cleared waivers and has been outrighted to Triple-A Scranton. He can still elect free agency.