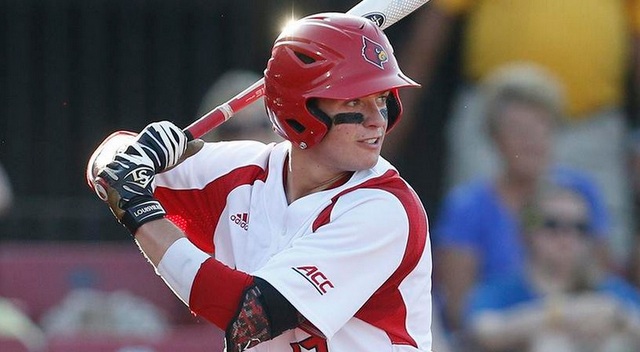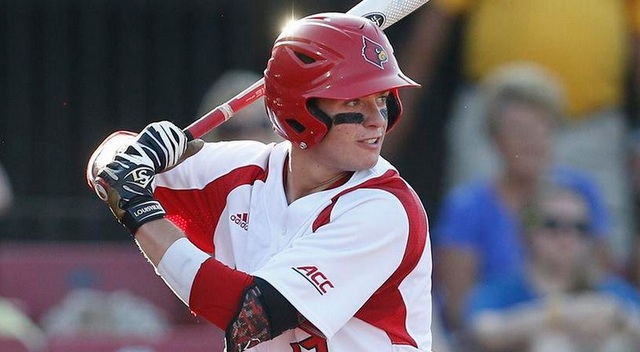 June 21st: Solak received a $950,000 bonus, reports Jon Heyman. That's a bit under the $1,040,800 slot. Assuming the Yankees sign third rounder Nolan Martinez to slot money, they'll have roughly $3.74M to offer Blake Rutherford. That's seventh overall pick money. Here's our Draft Pool Tracker.
June 16th: According to Joshua Welge, the Yankees and second round pick Nick Solak will finalize a contract in the coming days. Solak, a second baseman from Louisville, is scheduled to travel to New York and sign his contract at Yankee Stadium on Monday. There's no word on his bonus yet.
"I guess you could say the last week has been the highest of highs and lowest of lows," said Solak to Wedge, referring to getting drafted and Louisville's soul-crushing walk-off grand slam elimination from the Division I postseason. "It was heartbreaking the way our season ended but I'm excited about what's ahead."
The Yankees will be home Monday and my guess is Solak will get the full treatment. Sign the contract, tour the ballpark, take batting practice with the team, the works. Clubs do that all the time with their high picks. Aaron Judge took batting practice with the Yankees out in Oakland after being drafted, for example. Here's the video.
Solak, 21, hit .376/.470/.564 with 14 doubles, five homers, nine steals, 28 walks, and 20 strikeouts in 47 games this spring. He was a career .346/.442/.484 hitter in three years at Louisville. MLB.com's free scouting report says Solak "has a line-drive stroke and focuses on the middle of the field" and "receives praise for his gritty makeup."
The 62nd overall pick comes with a $1,040,800 bonus slot. The Yankees have $5,091,200 in pool money remaining — it's $5,340,669 if you include the overage — and they still have to sign their top three picks. Most of that money figures to go to first rounder Blake Rutherford. Here's our Draft Pool Tracker.