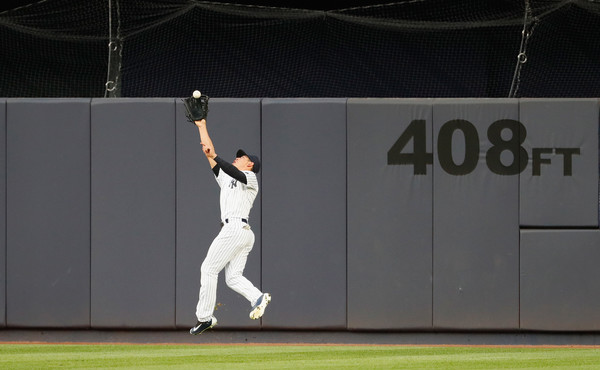 The Yankees made both Jacoby Ellsbury and Chase Headley available prior to the trade deadline, reports Joel Sherman. Obviously no teams bit; Ellsbury and Headley are still Yankees. It isn't much of a surprise the Yankees put those two on the market considering they sold at the deadline. I'm sure they made all their veterans available.
Ellsbury, 33 next month, is hitting .274/.335/.374 (92 wRC+) in the third year of his seven-year, $153M contract. The 32-year-old Headley owns a .251/.325/.379 (90 wRC+) batting line following a miserable April. He's in the second year of his four-year, $52M contract. Will either be a key contributor to the next great Yankees team? That's up for debate but I lean no. Here are some more thoughts on this.
1. Expect the Yankees to continue to try to move both. The Yankees did sell at the trade deadline and it wouldn't make sense to stop with those trades. Ellsbury and Headley don't have nearly as much value as Andrew Miller, Carlos Beltran, and Aroldis Chapman, so they're not going to bring a big return. Getting rid of them is as much about clearing payroll and a roster spot — especially in Ellsbury's case given the team's outfield depth — as it is adding pieces via trade.
The upcoming free agent market is pretty weak and I expect that to lead to a ton of trades over the winter. The pitching market especially, but also position players. The Yankees are making a concerted effort to get younger and dealing Ellsbury and/or Headley helps that cause. Replacing Ellsbury internally would be a piece of cake given all those outfielders with Triple-A Scranton. I expect the Yankees to continue pushing both guys in trades this month and in the offseason.
2. Ellsbury isn't untradeable. There is no such thing as an untradeable contract these days. Vernon Wells was traded twice. Matt Kemp and Hector Olivera were just traded for each other. Josh Hamilton was traded last year. Ellsbury is not a terrible player. He's just really overpaid relative to what he provides on the field. If guys like Wells and Kemp and Hamilton can be traded, so can Ellsbury.
Now, will the Yankees like the terms of an Ellsbury trade? Probably not. Chances are they'll have to eat a bunch of money to facilitate a trade, or at least take another bad contract in return, a la Kemp and Olivera. It could work! A bad contract for bad contract trade that nets the Yankees a pitcher (Scott Kazmir?) while opening an outfield spot for one of the kids is worth pursuing. Ellsbury's not untradeable. He's just going to be really hard to trade.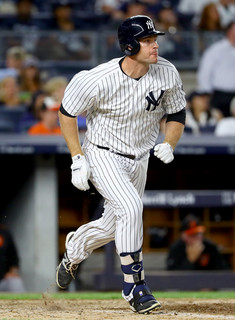 3. There figures to be a market for Headley over the winter. For all the talk about the golden age of young shortstops, there are a lot of really good third basemen in MLB these days. A few years back that wasn't the case. There was a definite shortage at the hot corner. All those quality third basemen will make dealing Headley tough, but like Ellsbury, it's not impossible.
Looking ahead to the offseason, the Dodgers (Justin Turner) and Marlins (Martin Prado) are set to lose their third basemen to free agency. The Giants just traded Matt Duffy and need to figure out what they're doing at third base after this season. (Eduardo Nunez? Really?) The Angels could deal Yunel Escobar for prospects. Rebuilding clubs like the Braves and Brewers could have interest at the right price too. There will be a market for third base help in the offseason, which bodes well for the Yankees' efforts to deal Headley.
4. The Yankees don't have to trade Headley. Here's the thing about Headley: the Yankees themselves need competency at third base going forward — you know as well as I that they're going to try to win next season — and they don't have an in-house third base replacement the way they do in the outfield. It's clear the team doesn't want to play Rob Refsnyder over there, leaving Ronald Torreyes as Plan B.
Now, this should not stand in the way of a Headley trade if one presents itself. The Yankees could always sign or trade for a replacement third baseman. This just gives them a little more leverage in trade talks, similar to Miller. Like it or not, they don't have to trade this guy. Keeping him is perfectly fine given their internal options. Headley's not someone who should be dumped for the sake of dumping a player, know what I mean?