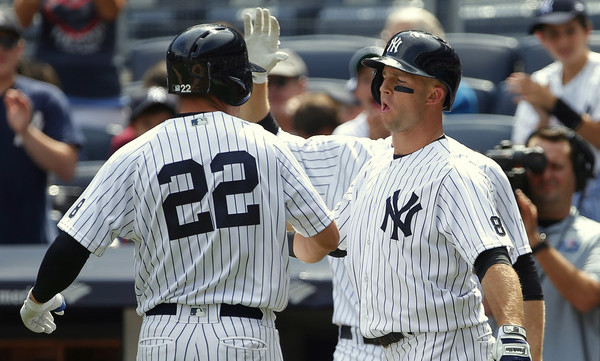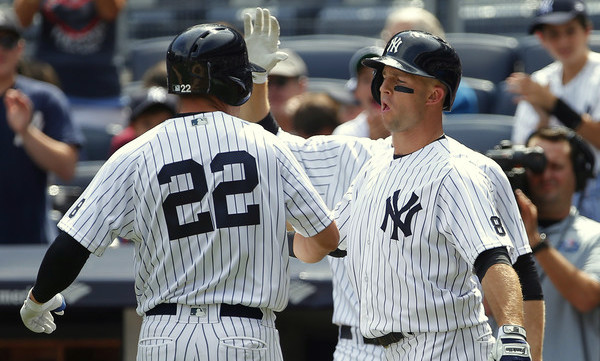 Here's a fun fact: with a win tonight, the Yankees will trim their deficit in the AL East to 4.5 games. They haven't been that close since the end of April. Heck, you could argue the Yankees have an easier road to the division title than they do a wildcard spot because they actually play the teams ahead of them in the AL East. Now I'm just talking crazy.
Anyway, the Yankees have won ten of their last 16 games despite the back-to-back shutouts in Baltimore over the weekend. A win tonight would clinch their first series win over the Blue Jays since last August, six series ago. That was the series with Carlos Beltran homer/Andrew Miller vs. Troy Tulowitzki game. As fun as games like that are, I could go for a more stress-free win tonight. Here is the Blue Jays' lineup and here is the Yankees' lineup:
LF Brett Gardner
CF Jacoby Ellsbury
C Gary Sanchez
SS Didi Gregorius
2B Starlin Castro
DH Brian McCann
3B Chase Headley
RF Aaron Judge
1B Tyler Austin
RHP Luis Cessa
It has been overcast and cool in New York all day, and there's rain in the forecast pretty much all night. It doesn't look like there will be torrential downpour, just on-and-off showers. The Yankees haven't had much luck with rain delays this year. Hopefully they don't get hosed again tonight. Tonight's game will begin at 7:05pm ET and you can watch on YES.
Roster Moves: The Yankees have called up both Bryan Mitchell and James Pazos, the team announced. There are now 13 pitchers in the bullpen. Joe Girardi said the team is leaning towards starting Mitchell tomorrow.
Injury Updates: Aaron Hicks (hamstring) was placed on the 15-day DL yesterday, which is odd. There's no need for the 15-day DL once rosters expand in September. Chad Jennings thinks it could be a way to send Hicks to the minors for rehab games, and really, that's the only thing that makes sense. There's no other benefit to the 15-day DL at this point … Chad Green (elbow) seemed to indicate the second opinion revealed good news. He's going to have a dye contrast MRI at some point though.