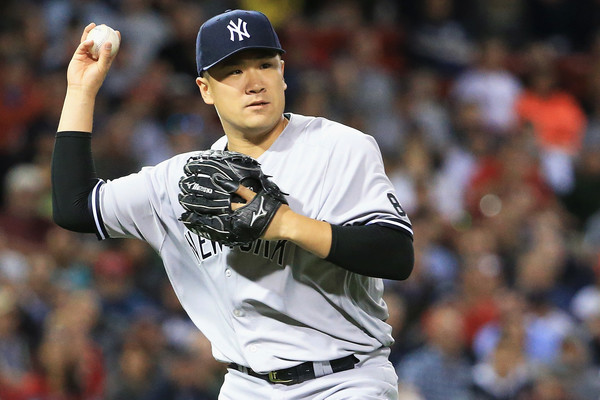 The Yankees' 2017 rotation is on the precipice of change.
The main reason anyone would state that is due to the rebuild/transition and the newfound reliance on young arms. The Yankees will be handing as many as two spots in the 2017 rotation to younger pitchers like Luis Severino or Chad Green, and there are some strong pitching prospects on the way in 2018 and beyond.
Perhaps the biggest potential change will be with the three veteran starters. In an intriguing twist, all three — Masahiro Tanaka, Michael Pineda and CC Sabathia — are in contract seasons of one form or another. However, each faces a different kind of contract year as each step into a crucial season which could decide the next stage of their careers.
The Opt-out
When the Yankees signed Tanaka in 2014, the opt-out at the end of the 2017 season was a long way away. Now, as has been discussed, it will be a major storyline for this entire season.
How could it not be? Tanaka has been undoubtedly the Yankees' best starter for the last three seasons and will presumably be that again this year. He has established himself as one of the best starters in the American League and just had his most impressive season in terms of combined performance and health. Sure, he may give up one too many home runs every once in a while, but he is a force on the mound and we now know he can get through 200 innings (or 199 2/3 innings, but who's counting?). The photo above is of him fielding because he's a strong fielder, a smaller but important aspect of his game.
Tanaka will be 28 years old for the entire 2017 season and turns 29 on Nov. 1, just in time for free agency. For a pitcher in his prime, that is just about the perfect time to hit the market, particularly one that has so few solid starters making it there. Here's the issue: His elbow could tear at any moment. He has made it through the last two seasons just fine, but it's a concern for every Yankees fan that Tanaka's elbow is too fragile to be worth another long-term commitment.
If Tanaka uses his opt-out, he would have to undergo a physical with any team he signs with and that would include a peek at his ole UCL to see whether it is holding up. Is that worth the risk for him? Probably. Most pitchers have some wear and tear with the ligament and it's not likely to be that much different. He'll still get a long-term commitment from someone, quite possibly the Yankees, if he stays healthy in 2017, a big if for a pitcher with a partial UCL tear.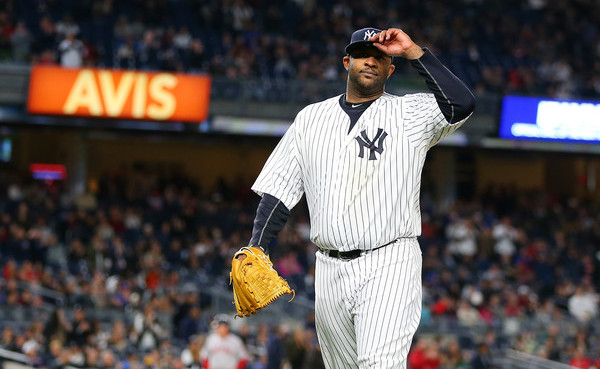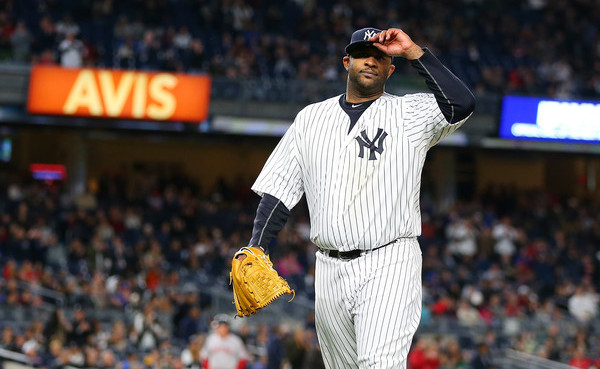 One more year?
Believe it or not, Sabathia is about to begin his ninth season with the Yankees and his next win will make it so he has more wins with the Yanks than he did with Indians. We are now five seasons removed from his last All-Star appearance and it's pretty clear the CC of old is not the CC of now. The 36-year-old lefty with eight 200-inning seasons doesn't seem all that likely to post another one.
The good news is that he's coming off his best season since that All-Star season in 2012. Shocking to many, he was actually an above-average pitcher for 180 innings in 2017, taking a page out of the Andy Pettitte book of aging gracefully. Using a cutter like his former teammate, Sabathia has regained the ability to get righties out at a decent enough clip after a few years of the platoon advantage destroying him. He's actually effective and can get through six innings against the toughest of lineups in the AL East.
Similar to Pettitte, Sabathia is on the downside of his career and could be done at any moment. Guys don't usually go out on top and some just fall apart without a moment's notice. He's going year-to-year and whether there is a spot in the rotation for him depends on his ability to keep up his 2016 numbers and hold off the prospects for another year. If CC can provide another year of 30 starts and an ERA around 4.00, he'd be worth another one-year deal, right? He'd have to settle for well less than his current $25 million salary, but that's to be expected.
Sabathia was raised on the west coast, so perhaps he'd be inclined to go back to the opposite coast in free agency, but he's lived in the New York area for nearly a decade now and seems to enjoy to his current digs. Another solid season and it's not hard to see him in pinstripes for his age-37 season as well.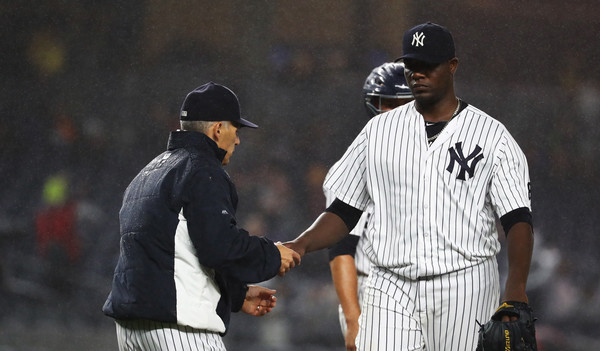 The question mark
OK, so what do we expect out of Pineda in 2017? It's really tough to pin down exactly what the 6-foot-7 righty can provide in his fourth season with the Yankees. Last year, he was the third best out of these three veterans (is it fair to call Pineda a vet now?) with a 4.82 ERA, but his 3.79 FIP was quite solid. In fact, it was his second straight season lagging well behind his FIP (4.37 ERA, 3.34 FIP in 2015).
Basically, Pineda is a sabermetric nightmare. The guy who strikes out opponents at an extremely high clip (best K per 9 in the American League last year) and doesn't walk many is exactly what teams desire in their starters and what has led to his low FIP. Yet Pineda can't seem to turn his sterling peripherals into, you know, actual performance. He'll have games like this one or this one where he puts everything together and is the ace many thought he could be back in 2012. Or he'll give up hit after hit with shaky command and be pulled five runs into a loss.
It's not like he doesn't have the stuff. His fastball-slider combo can be downright unhittable when he's going. 16 strikeouts unhittable. And his peripherals will have many believing he can turn around his high BABIP numbers and become elite like he was for eight starts in 2014. That turnaround might have to come in another uniform if he can't pull it off this season.
If the Yankees sell this season – an unlikely possibility with the Steinbrenners not wanting to do so in back-to-back years – Pineda could be nice chip for the Yankees and fetch a couple prospects, even if they're at a lower level as with the Ivan Nova trade. The most likely scenario is that Pineda is in the Yankees' rotation all season, for worse or for better.
So what does his future look like? Like Tanaka, he'll be 28 for the entire 2017 campaign before turning 29 next offseason. Unlike his righty counterpart, he's looking for his first long-term contract. He'll earn $7.4 million and will have made over $15 million in his career through the end of this season. However, he certainly will be searching for a long-term deal. He'll be one of the better pitchers hitting the market, particularly for a team thinking they can turn his strikeout-walk ratio into gold. If he pitches similarly to his 2015-16, he'll still likely be in line for at least a 3-year, $30 million deal on his lowest end. The pitching market is a seller's market.
—
One way or another, this will likely be the last time we see Tanaka, Pineda and Sabathia headline a Yankees rotation. That's not to say it can't happen in 2018, but a lot of things would have to break right. Sabathia could be staring down the last season of his career. Tanaka could be heading for greener pastures or for a surgeon's table. And how do you solve a problem like Pineda?
Last season became the final year of the old guard among the hitters with Mark Teixeira, Alex Rodriguez and Brian McCann, among others, playing their final games as Yankees. I don't think there will be an overhaul quite like that in the rotation, but as with the stable of prospects on their way from Scranton, it'll be fascinating to watch how the veterans perform with all eyes on them.