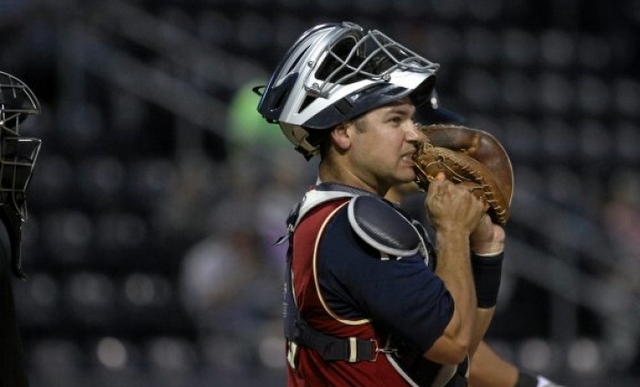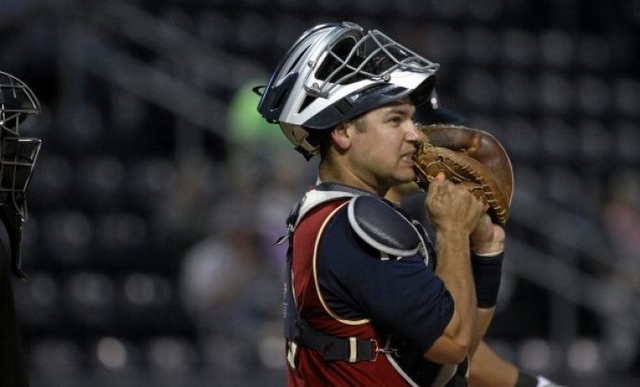 The Yankees have added another layer of catching depth. The club has signed veteran journeyman Eddy Rodriguez and assigned him to Triple-A Scranton, according to his Twitter feed. The Yankees have not yet announced the move. Rodriguez was in the organization in 2015 and 2016. He was in camp with the Twins as a non-roster player this year, and was apparently let go at the end of camp.
Rodriguez, 31, was Gary Sanchez's primary backup at Double-A Trenton in 2015 and Triple-A Scranton in 2016. Last year he hit .214/.265/.329 (68 wRC+) in 44 Triple-A games last year, though the Yankees didn't sign him for his bat. They signed him for his glove and because he's long been regarded as a great clubhouse guy and mentor. Rodriguez has a little big league time with the Padres in 2012. His only MLB hit? A dinger:
This season Rodriguez will be tasked with backing up Kyle Higashioka with the RailRiders. I know this seems like a nothing signing, but Rodriguez is a much more viable big league option than Wilkin Castillo, who was originally slated to back up Higashioka. Should Higashioka get called up due to injury or whatever, Rodriguez would be a perfectly fine No. 3 catching option in Triple-A.
The minor league season starts this Thursday, April 6th. The official Opening Day rosters have not been released yet. The Yankees and their affiliates are notoriously slow to release those. We might not see them until Thursday afternoon.