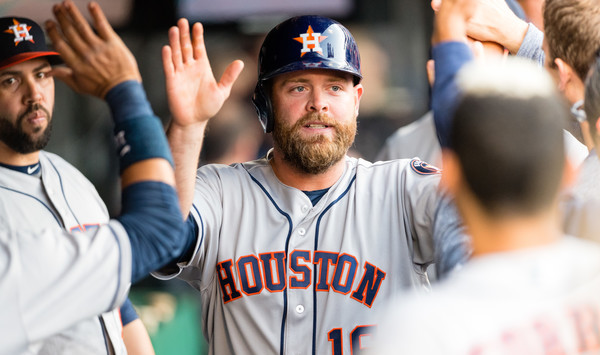 One of the most frequently asked questions early in the season revolves around former Yankees. There is some measure of comfort to be had from seeing an ex-Yankee struggle in another team's uniform, while there is an equally bothersome annoyance when those players perform well. We want to know that the Yankees made the right decision in either trading the player or letting him walk; or, at the very least, that they received back more than they sent away. The pratfalls of small sample sizes are well-known, but it is never too early to check-in on these players.
For today's post, I'm going with any players that have been moved since the Yankees waved the white flag last season. If you would like to see any players added to this list going forward, let us know in the comments.
Johnny Barbato, Pirates – 3.2 IP, 2 H, 2 BB, 1 K, 2.45 ERA, 4.11 FIP
The Yankees dealt Barbato to the Pirates two weeks ago, and received … basically nothing in return. This came on the heels of him being designated for assignment to make room for Jordan Montgomery, and there are still plenty of shuttle arms sitting at Triple-A, so it wasn't surprising to see him moved.
Carlos Beltran, Astros – .250/.287/.354, 10 R, 2 HR, 8 RBI, 0 SB, 81 wRC+ (101 PA)
Beltran has spent most of his time at designated hitter this season, which is unquestionably his best position nowadays. He has made five starts in left, though, as a means to get Evan Gattis' bat into the lineup at DH. The Astros will live with his defense in left, though, as that means that they have one of the the best hitting lineups in baseball for that particular game.
Ben Gamel, Mariners – .227/.346/.409, 4 R, 1 HR, 3 RBI, 0 SB, 120 wRC+ (27 PA)
An injury to Mitch Haniger opened the door for Gamel to play everyday, and he has made the most of it thus far. Haniger isn't slated to return until the end of the month, so this is probably the best opportunity that Gamel has had to demonstrate his worth at the big league level to date.
Nick Goody, Indians – 9.0 IP, 2 H, 3 BB, 9 K, 0.00 ERA, 2.34 FIP
Terry Francona has utilized Goody as a right-handed specialist this year, and it has worked wonders thus far. He was particularly good on Sunday, when he entered the game with the bases loaded and nobody out, and escaped the inning without allowing a run by picking up a swinging strikeout and inducing a double play.
Brian McCann, Astros – .278/.369/.417, 10 R, 3 HR, 13 RBI, 0 SB, 122 wRC+ (84 PA)
The Astros are making a serious effort to keep McCann healthy and rested, as the 33-year-old catcher has already sat for six games (though, having Gattis' bat on the bench helps that decision along), and started at DH once. He has rewarded them with a strong start to the season, which includes a dramatically sliced strikeout rate (from 20.1% last year to 12.5% this year) and an improved walk rate (up 2.8 percentage points).
Andrew Miller, Indians – 11.2 IP, 7 H, 4 BB, 16 K, 0.00 ERA, 1.55 FIP
Miller was dominant throughout his second-half with the Indians last season, including a magnificent 2016 postseason (1.40 ERA and 41.1 K% in 19.1 IP). He has continued his brilliance in 2017, as Francona continues to utilize him as a 'bullpen ace' instead of a traditional closer. It's difficult to quibble with the return (Clint Frazier, Justus Sheffield, and more), but I miss Miller more than anyone else on this list – and it isn't particularly close.
Ivan Nova, Pirates – 36.0 IP, 26 H, 1 BB, 22 K, 1.50 ERA, 2.69 FIP
Nova has walked 4 batters in 100.2 IP with the Pirates. Over that time, 247 pitchers have thrown at least 30 IP, and only Roberto Osuna and Dan Otero have walked fewer batters at three apiece. Those two have combined to throw 67.2 IP in that stretch. Among pitchers with 80 IP or more, only Carlos Carrasco is within 10 walks of Nova (he has walked 13 batters in 86.1 IP).
Blake Parker, Angels – 12.1 IP, 9 H, 4 BB, 21 K, 2.19 ERA, 0.58 FIP
Parker is currently second among relievers in WAR, tied with Kenley Jansen and Chris Devenski. It's only May 3, and it's obviously unsustainable – but it's intriguing nonetheless. Angels fans are already discussing how good Parker was before injuries set-in in 2014 (he had a 143 ERA+ and 10.7 K/9 in 46.1 IP in 2013), and he was better with the Yankees than his final numbers indicate, thanks to a 0.1 IP, 4 ER affair on September 23.
James Pazos, Mariners – 12.0 IP, 10 H, 6 BB, 14 K, 3.00 ERA, 2.42 FIP
The Yankees viewed Pazos as a lefty specialist, and understandably so as he's strictly a fastball/slider guy. The Mariners have used him as a traditional middle reliever, though, and the results of been quite good so far. It is worth noting that righties are hitting .290 against Pazos, so a correction may be forthcoming.
Anthony Swarzak, White Sox – 13.1 IP, 3 H, 1 BB, 15 K, 0.00 ERA, 0.98 FIP
Would it be wrong to give the Yankees some semblance of credit for Goody, Parker, Pazos, and Swarzak all pitching so well in 2017? After all, they were members of the team's Scranton/Wilkes-Barre shuttle last year; that may be a bit unfair, considering that they have been far better away from the pinstripes. Swarzak is also one of three former Yankees (Tommy Kahnle and David Robertson are the others) pitching quite well out of the White Sox bullpen this year.
Luis Torrens, Padres – .083/.154/.083, 0 R, 0 HR, 1 RBI, 0 SB, -28 wRC+ (13 PA)
The 21-year-old Torrens was selected by the Padres in the Rule 5 Draft, and the expectation was that he'd be returned to the Yankees by the end of Spring Training. After all, he had played exactly zero games above Single-A, and there was no indication that he would be ready to play at the highest-level. That didn't happen, though, and Torrens is riding the Padres bench as the team's third-string catcher. Whether this helps or hurts his development is an interesting question, as Torrens was (or is) a solid catching prospect.
Kirby Yates, Padres – 2.1 IP, 3 H, 1 BB, 1 K, 7.71 ERA, 14.59 FIP
The Padres are Yates' second organization of the young season, as he was waived by the Angels after just one appearance. In defense of the Angels, it was an awful appearance – he allowed a two-run home run to Kevin Pillar (which plated an inherited runner) and a solo shot to Justin Smoak, with two additional Blue Jays taking him to the warning track.