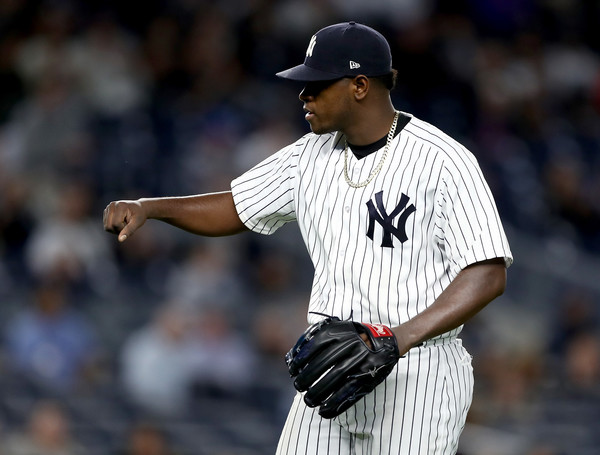 The Yankees snapped a seven-game losing streak last night, and regained control of first place in the AL East. A win tonight would give them a full one-game lead over the idle Red Sox heading into the weekend, which would be surprisingly comforting given how close the divisional standings have become. And it will largely be up to Luis Severino – the team's de facto ace – to get them there.
Severino will face what may well be the Angels best lineup without Mike Trout. That may sound like a joke, but the offense has been surprisingly potent in his absence. Joe Girardi will counter with this:
Brett Gardner, LF
Aaron Hicks, CF
Aaron Judge, RF
Matt Holliday, DH
Starlin Castro, 2B
Gary Sanchez, C
Didi Gregorius, SS
Chris Carter, 1B
Ronald Torreyes, 3B
The first pitch is scheduled for 7:05 PM EST, and you can catch the game on WPIX.