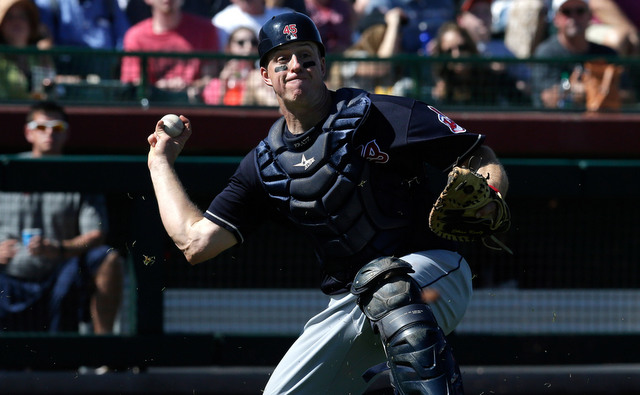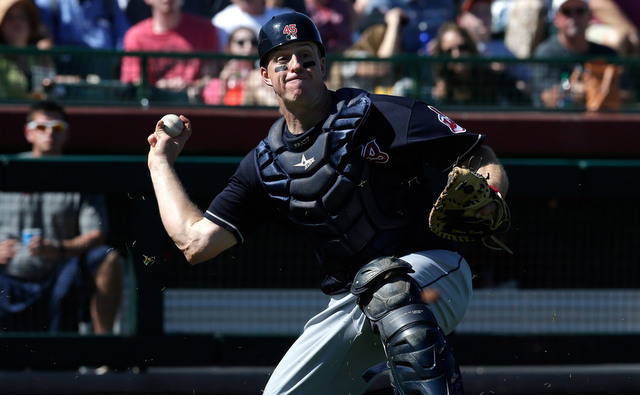 The Yankees have brought in some extra catcher depth. The team announced this afternoon they've acquired veteran journeyman backstop Erik Kratz from the Indians for cash considerations. He is not on the 40-man roster and I assume he's heading to Triple-A Scranton for the time being.
Kratz, 37, hit .270/.359/.472 (132 wRC+) with 13 homers in 326 Triple-A plate appearances with the Indians before the trade. He has MLB time with the Phillies, Blue Jays, Royals, Astros, and Pirates, and is a career .200/.248/.362 (62 wRC+) big league hitter. Twenty-four homers in 647 plate appearances is nothing to sneeze at though.
At some point Gary Sanchez and Austin Romine will have their appeals heard and serve their suspensions stemming from last week's brawl with the Tigers. Kyle Higashioka, the third catcher, is currently on the Triple-A disabled list with a shoulder injury. Also, Triple-A backup Wilkin Castillo left last night's game with a knee injury, so yeah. The Yankees needed another backstop.
Midnight tonight is the deadline for teams to acquire players and have them be eligible for the postseason roster, and that's a hard deadline. The player doesn't have to be in the big leagues or even on the 40-man roster, but he has to be in the organization by midnight, otherwise no postseason. No exceptions or loopholes. Kratz is postseason eligible for the Yankees.