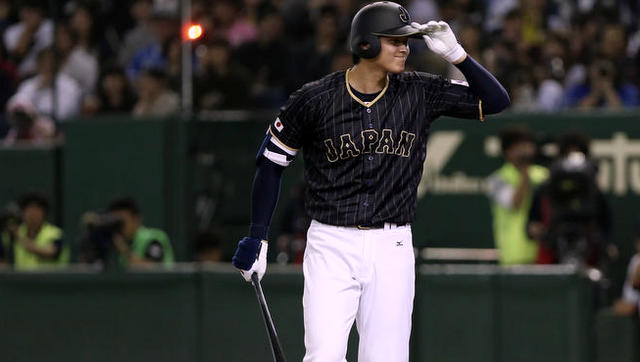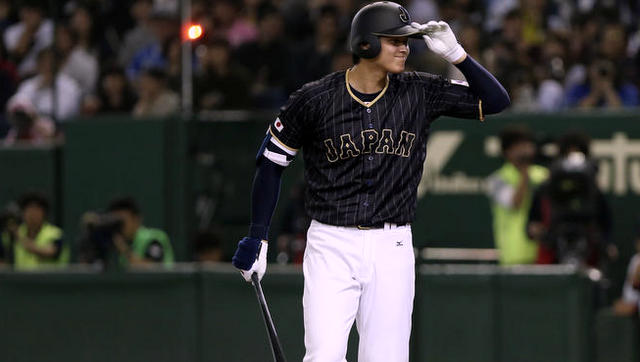 Shohei Ohtani will indeed get a chance to play in Major League Baseball next season.
MLB, NPB, and the MLBPA agreed to a new posting system prior to tonight's deadline, according to multiple reports. Ohtani will be grandfathered in under the old posting agreement this offseason, meaning the Nippon Ham Fighters will receive a $20M release fee. The new posting agreement will take effect next offseason.
According to Joel Sherman's Twitter feed, the new posting system includes a graduating posting fee scale based on the player's contract. The payment to the player's former team in Japan is now based on how much the player receives. Here's the breakdown:
20% for contracts $25M or less ($5M max).
17.5% for contracts from $25M to $50M ($8.75M max).
15% for contracts over $50M.
25% for all minor league contracts.
Starting next season the posting window will be open from November 1st through December 5th. The player will have 30 days to negotiating a contract once he is posted. Ohtani will have only 21 days to negotiate a contract this winter, however. The union wants to wrap this up quick so it doesn't hold up the rest of the free agent market.
The 30 MLB owners must ratify the new posting system by next Friday, though that is considered a formality. Once that happens, Ohtani can be posted. "(The) entire process will be worked through sooner rather than later," said a source to Mark Feinsand. So I guess that means Ohtani could be posted as soon as next weekend.
The Nippon Ham Fighters have already announced their intention to post Ohtani. The Yankees supposedly have the most international bonus money available after acquiring an additional $250,000 from the Marlins earlier this week, though no one seems to know exactly how much. Apparently it's $3.5M or so.
Multiple reports have indicated the Yankees plan to go hard after Ohtani, though given the international hard cap, the financial playing field is level. They can't blow him away with a massive contract offer. They'll have to sell him on the idea of being a Yankee, joining an up-and-coming team, and playing in great city. Who knows what Ohtani's preferences are though.
Update: Jim Allen hears Ohtani is tentatively scheduled to be posted on Saturday, December 2nd. The day after the posting agreement has to be ratified. That means we'll know Ohtani's destination by Saturday, December 23rd. One month from today, basically.