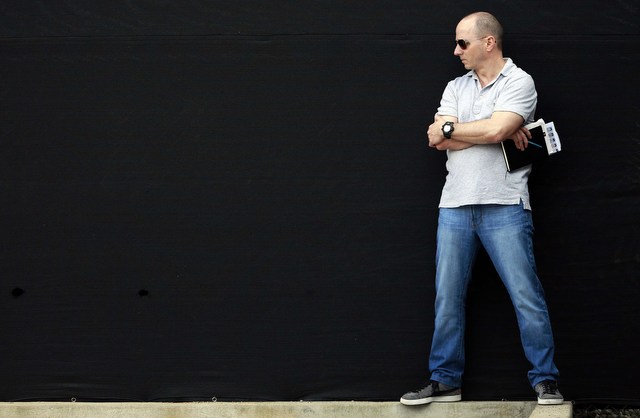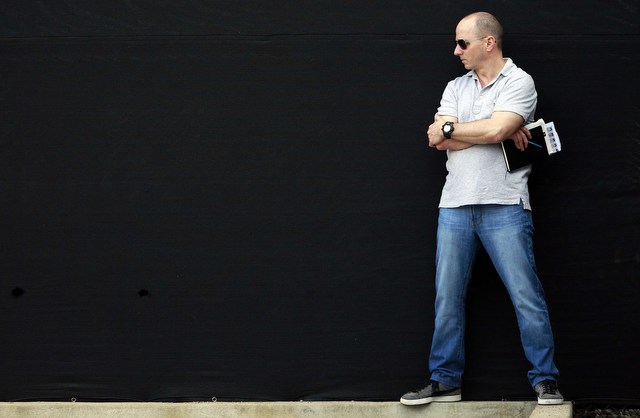 Shohei Ohtani's shotgun free agency is now underway and it's only a matter of time until we hear he's started meeting with teams. Three weeks. Three weeks and this Ohtani stuff will all be over. Here are some random bits of news to check out in the meantime.
Cashman named Baseball America's Executive of the Year
A few days ago Baseball America named Brian Cashman their 2017 Executive of the Year. That tends to happen when you nail your on-the-fly rebuild, and go from selling at the 2016 trade deadline to getting to within one win of the 2017 World Series thanks to your young players. From the write-up:
"For years the players worked in the minor leagues thinking, 'If I play well I might get traded because I am blocked.' Cash has changed that culture to the point now where young players not only develop as Yankees but have the goal of playing at Yankee Stadium and helping a championship club," (vice president of baseball operations Tim) Naehring said.
That's a pretty interesting quote. I always wondered what it was like to be a prospect in the farm system when the Yankees were doing nothing but signing free agents all those years. On one hand, do your job and someone will want you. On the other hand, it couldn't have felt good knowing a trade was coming. Anyway, this is the first time Cashman has won Baseball America's Executive of the Year award, which they've been giving out since 1998, his first season as GM.
Gardner wins Heart & Hustle Award
I missed this a few weeks ago, but Brett Gardner won the 2017 Heart & Hustle Award, the MLB Players Alumni Association announced. It is given annually to "an active player who demonstrates a passion for the game of baseball and best embodies the values, spirit and traditions of the game." One player from each team is nominated for the award, then the winner is selected through a player vote. Pretty cool.
Gardner, who is the longest tenured Yankee and unofficial team captain, has been New York's nominee for the Heart & Hustle Award on five occasions now, though this was his first time winning the award. The MLBPAA has been giving out the award since 2005 and Gardner is the first Yankee to win it. (Todd Frazier won it last year.) I gotta say, Gardner winning something called the "Heart & Hustle Award" is pretty damn appropriate.
MLB unveils 2018 spring and batting practice caps
A week or two ago MLB unveiled their new 2018 Spring Training and batting practice caps. Considering some of the wacky designs we've seen the last few years (those pinstriped brims, man), these are pretty normal. Here are next year's Spring Training and batting practice caps:

I hereby dub the new designs: fine. They're fine. Also, the new caps are made with a lightweight polyester material, not the usual polyester material they've been using for years and years. The new caps are 26% lighter, so that's cool. The new caps are already for sale at New Era and MLB.com.
MLB pushing for a pitch clock in 2018
According to Buster Olney, MLB is pushing for new pace-of-play measures in 2018, including the implementation of a pitch clock. The league has to power to implement rule changes unilaterally now, though they prefer to come to an agreement with the MLBPA. Labor peace is good. The pitch clock is seen as inevitable — the plan is a 20-second pitch clock like the one used in Double-A and Triple-A, though they may settle for 22-24 seconds — and there's also talk of limiting mound visits.
I don't think pace-of-play is as much of a problem as MLB seems to believe — I worry the league is blaming too many of their biggest problems (i.e. cultivating young fans) on pace-of-play — but I do think it is something that can improved. Give me a pitch clock and fewer mound visits. I'm all for it. I have no problem whatsoever with four hour games as long as they're exciting. When it's nonstop mound visits and pitchers staring in to get the sign, that's when it gets dull. The less the players are standing around doing nothing, the better.