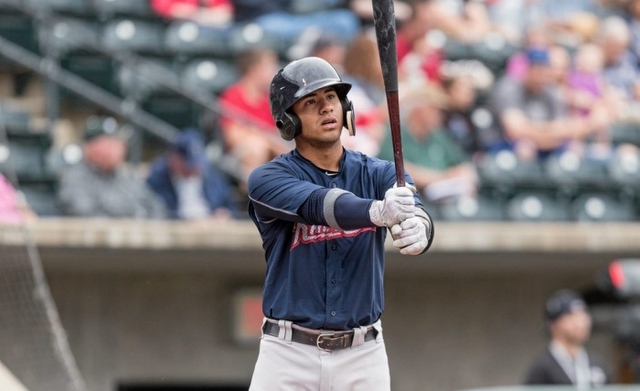 The Gleyber Torres era is about to begin. According to Jack Curry, the Yankees will call Torres up for Sunday's game. The Yankees have not yet announced anything, but there's no reason at all to doubt Jack's reporting. Gleyber will be with the Yankees tomorrow.
The 21-year-old Torres was pulled from Sunday's game for an unknown reason after going 0-for-3. He left a game with back stiffness earlier this week, but there's no injury this time. Gleyber went into Saturday's game hitting .370/.415/.543 (170 wRC+) with one homer in 13 Triple-A games this season.
With Miguel Andujar heating up at the plate and the Tyler Wade/Neil Walker combination doing little at the plate, it stands to reason Torres will take over as the regular second baseman. Sending Wade down to Triple-A for regular playing time is the logical corresponding move, unless someone's hurt.
Torres has already spent enough time in the minors this season to delay his free agency. The Yankees have him for the remaining 143 games of this season plus six full seasons from 2019-24. He's already on the 40-man roster as well, so no 40-man move is required. Fun fun fun!