The only thing worse than that game was the ESPN booth. What an awful listen. Anyway, the Yankees looked like the sad sack wannabe contender and the Mets looked like the team on pace for 102 wins in their makeup game Monday. The Yankees lost 8-5 and it really didn't feel all that close. The Yankees are 9-9 against the Mets and Orioles this season. Those two teams are 76-141 against everyone else.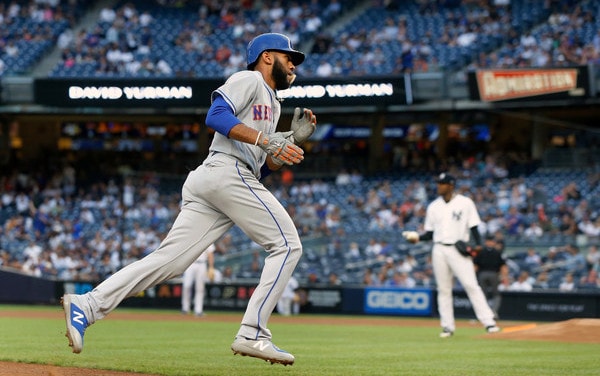 Severino Struggles
Seventh consecutive rough start for Luis Severino, who has allowed 31 runs (30 earned) in his last 36 innings. He needed 98 pitches to get through four innings against a generally punchless Mets lineup Monday night. Slap-hitting Amed Rosario and washed up Jose Bautista both took him deep. Granted, both were short right field shots, but allowing those two to hit the ball hard? Come on now.
Severino had his good velocity Monday. His heater averaged 97.2 mph Monday night, which is right in line with his 97.6 mph season average, and it topped out at 99.5 mph. Yet, for whatever reason, the fastball is not getting nearly as many swings and misses as it did earlier this year, and the slider is playing down too. Severino's thrown some terrible sliders the last few times out, but hitters are laying off the good ones now. That wasn't happening before.
The final line: 4 IP, 7 H, 4 R, 4 ER, 1 BB, 6 K, 2 HR on 98 pitches. Terrible. Severino has allowed eleven homers in his last seven starts — he's allowed a home run in seven consecutive starts for the first time in his career — after allowing six home runs in his first 18 starts. As recently as July 6th, he had a 1.98 ERA (2.29 FIP). Now he has a 3.27 ERA (3.14 FIP). Still really good! Not many guys in the league have numbers like that right now.
The overall numbers are good but Severino is not good right now. He looks nothing like the pitcher who ran roughshod through the league earlier this season. Even with Aaron Judge and Gary Sanchez hurt, Severino is the Yankees' single biggest problem right now. Hard to believe after how great he was earlier this year. The Yankees have to get him fixed and soon. This has gone on long enough.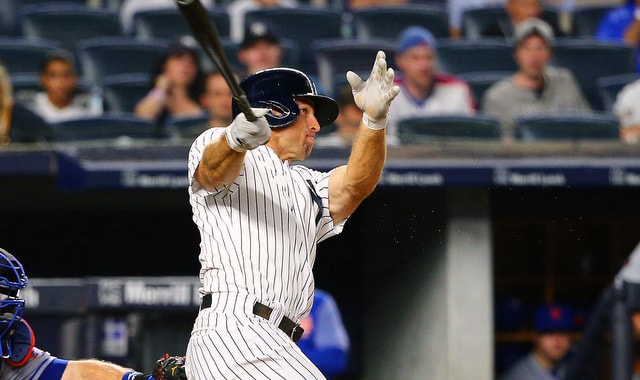 deGrom's Off-Night
The Yankees caught Jacob deGrom on an off-night. Of course, for deGrom, an off-night means three runs in 6.2 innings. He struck out 12. The best pitcher in baseball did best pitcher in baseball things. The Yankees needed an error to score their first two runs too. Second baseman Jeff McNeil threw a double play ball into the stands in the third inning, which allowed a run to score. Aaron Hicks followed with a single to score another run.
The third run was on deGrom. No defensive funny business there. Brett Gardner doubled to right and Didi Gregorius brought him with a single to center. That happened in the fifth inning and it got the Yankees to with 4-3. In Yankee Stadium, a one-run deficit might as well be a tied game. deGrom retired the final six batters he faced and finished with three runs allowed in 6.2 innings. Only the eighth time in 24 starts this year deGrom allowed three runs. Crazy.
Blown Open
I just do not understand. One-run game with deGrom unlikely to go much beyond six innings given his pitch count, and Aaron Boone goes to A.J. Cole? What the hell is that? Cole stinks. He had a good run earlier this year but the clock struck midnight a few weeks ago, and Cole went into this game having allowed eight runs and 15 baserunners in his previous seven innings. The last guy in the bullpen, through and through.
And yet, with a nine-man bullpen — nine-man bullpen! — Cole comes into a winnable one-run game. He faced eight batters and allowed three home runs. Solo homers, but homers. Just like that, the game was more or less out of reach. Why the Yankees salary dumped Adam Warren and kept A.J. Cole, I will never understand. A preposterously stupid move that looks more and more stupid each time Cole takes the mound.
But, trading Warren did not force Boone to bring Cole into a winnable game. That was his decision and it made no sense. Cole going six up, six down wouldn't have made it the right decision either. I thought Joe Girardi had to go like two years ago. He is way too high stung for a young team. The bullpen management downgrade has been even bigger than I expected though. I would've guessed not using A.J. Cole in the middle innings of a one-run game would be a no-brainer, but I guess not.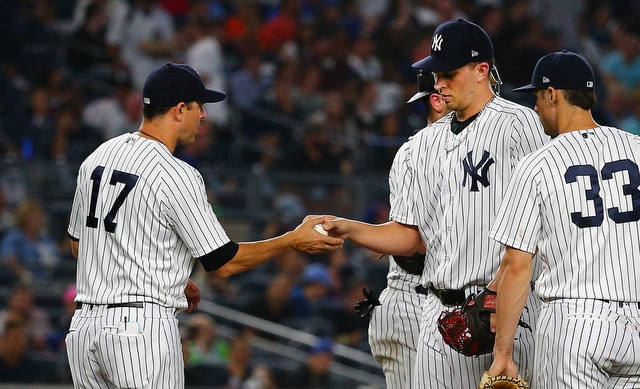 Leftovers
At least Miguel Andujar is still awesome. He swatted an aesthetically pleasing two-run home run in the eighth inning to get the Yankees to within 7-5. The Yankees have scored at least five runs in 15 consecutive home games, which is the second longest such streak in franchise history. (The 1938 team had a 21-gamer.) Andujar has been hitting the snot out of the ball for weeks. All season, really.
Greg Bird bunted a single against the shift after getting overwhelmed by deGrom the first three times up. deGrom threw him eleven totals pitches and eight were fastballs. No respect at all. Blew it right by him. Bird went 1-for-4 with the bunt single and Gleyber Torres went 0-for-4. I'm not too worried about Torres, to be honest. He is clearly pressing and looks out of the sync at the plate more than anything. Bird? You could time his bat speed with a sundial.
Gardner (double, walk) and Hicks (two singles, walk) were the only Yankees to reach base multiple times. Giancarlo Stanton drew a walk, Andujar had his homer, and Gregorius, Bird, and Romine each had a single. At least they went 2-for-6 (.333) with runners in scoring position? The problem there is the six, not the two, but the way. deGrom's great, but more baserunners required.
Shout out to George Kontos for picking up the slack after Cole put the game out of reach. Kontos was called up earlier in the day when CC Sabathia landed on the disabled list, and he soaked up five outs on 25 pitches. Chad Green also threw a scoreless inning.
Box Score, WPA Graph & Standings
Go to ESPN for the box score, MLB for the video highlights, and ESPN for the updated standings. Here's our Bullpen Workload page and here's the loss probability graph:

Source: FanGraphs
Up Next
This one-game series with the Mets is over and now the Rays are coming to town for a three-game series. Tampa has not yet announced their starter for Tuesday night's game. They're going to use one of their relievers as an opener. J.A. Happ is on turn to start for the Yankees.