What a dud of a ballgame. The Yankees came out flat as can be in Monday night's 6-2 loss to the White Sox. They slipped back to six games behind the Red Sox in the loss column.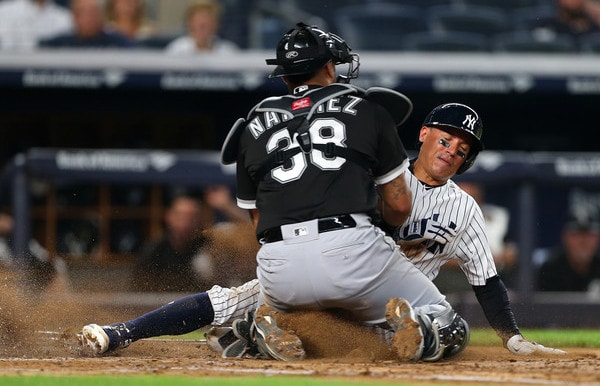 Three Hits
Even with all the shoddy defensive work, I keep coming back to this. The Yankees had three hits all night. I guess that's the sort of thing that happens when Luke Voit is the cleanup hitter, Shane Robinson is in a corner outfield spot, an infielder is in the other corner outfield spot, and the third string catcher is battering seventh. The Yankees have thus far declined to add another bat despite all their injuries and the lack of lineup depth showed Monday.
Now, to be fair, Carlos Rodon is really freakin' good. The ChiSox southpaw went into this game with a 1.75 ERA (3.61 FIP) in his last eight starts and 56.2 innings, during which he held opponents to a .158/.263/.242 batting line. Really good! But still, three hits? And only two in Rodon's seven innings? The first of those three hits was a Ronald Torreyes leadoff triple in the third inning. Two ground outs to third and a strikeout meant the run didn't score. Sigh.
The second of those three hits was a beauty. Miguel Andujar worked a four-pitch leadoff walk to start the fourth inning and Gleyber Torres brought him home with a long two-run home run into Monument Park. Gleyber was right on it and he powered right through the baseball. Textbook.
The two-run home run gave the Yankees a 2-0 lead. They did not record another base hit until Voit's meaningless single with one out in the ninth. I'm not gonna lie, I am kinda worried Voit's recent hot streak might trick the Yankees into thinking he can be a viable first baseman the rest of the year. Please get a first baseman before Friday's postseason-eligibility deadline. A first baseman and an outfielder.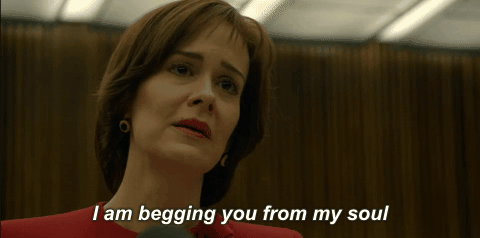 Anyway, the Yankees had their best chance to make this a game in the seventh inning. Rodon walked Torres and Neil Walker back-to-back, putting the tying run on base. White Sox manager Rick Renteria stuck with his ace, who immediately fell behind in the count 3-1 to Kyle Higashioka. I am generally for being aggressive at the plate. You can't sit back and wait for walks. That won't win you anything.
In this case though, Higashioka has to take the 3-1 pitch. He's not very good and the Yankees had two on with no outs, and Rodon was on the ropes. The 3-1 pitch appeared to be a little off the plate inside. Kinda borderline. Higashioka took a swing at it, was way late, and popped it up behind the plate. Argh. Forget bunting in that spot. No way. But he's got to take a pitch there, especially after back-to-back leadoff walks. Instead, a 3-1 pop-up. Torreyes grounded into an inning-ending double play as the next batter and that was that.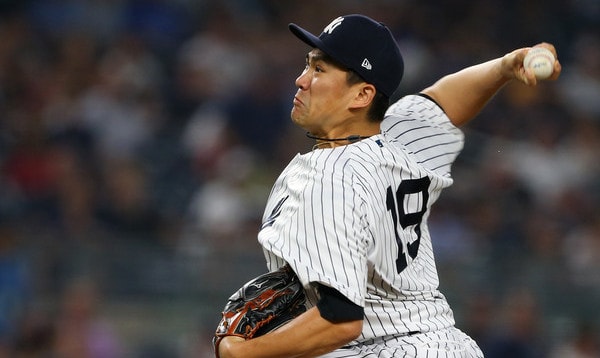 Tanaka's One Bad Inning
This was a great start for Masahiro Tanaka up until the sixth inning. He even masterfully escaped a bases loaded situation with no outs in the fourth inning. Two strikeouts and a hard-hit ground ball right at the perfectly positioned Torres did the trick. Through five innings Tanaka held the ChiSox scoreless despite allowing five hits (two doubles, one legit single, two infield singles) and hitting a batter.
The sixth inning was so dumb. An infield single, a walk, and an infield single loaded the bases with one out. The White Sox had five infield singles in the game overall. Two were grounders Andujar turned into hits with his slow release. In the sixth inning, the two infield singles were legitimate infield singles. A broken bat bleeder along the third base line and a swinging bunt Tanaka nearly turned into an out, but his throw pulled Voit off the bag. Alas.
Tanaka escaped the third inning jam when Yoan Moncada hit a chopper at Torres. In the sixth, Moncada scorched a hard-hit grounder through the shift and into right-center field for a game-tying two-run double. A sacrifice fly to left field brought the go-ahead run in. A single and a double created another run in the seventh. Walker's inexperience in right was noticeable on at least three different plays Monday. Weird routes led to extra bases, including on that seventh inning double.
Tanaka's final line: 7 IP, 10 H, 4 R, 4 ER, 1 BB, 7 K on 98 pitches. On paper, the White Sox were a great matchup for the Tanaka. He's the best pitcher in baseball at getting hitters to chase out of the zone and the ChiSox expand the zone as much as any team in baseball. And, for the first five innings, it worked perfectly. Tanaka was great. Then some infield singles, and ill-timed walk, and Moncada's rocket grounder changed everything.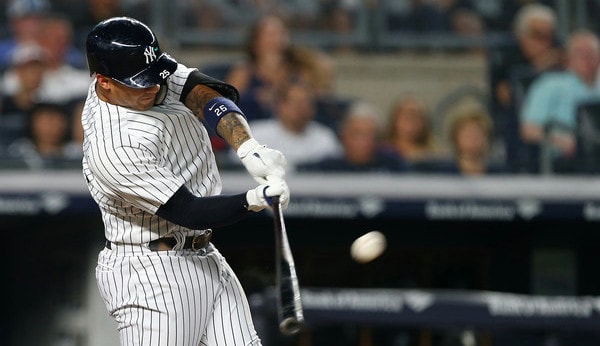 Leftovers
It is amazing how A.J. Cole always seems to find himself in games with a small deficit, then that small deficit becomes a larger deficit. Some sloppy defense contributed to Chicago's two-run ninth inning, for sure, but Cole doesn't really deserve the benefit of the doubt. He's allowed 14 runs (ten earned) in his last 11.2 innings now. Tommy Kahnle struck out one in a scoreless eighth. At least the regular late-inning dudes got a night off.
Three hits (Torreyes triple, Gleyber homer, Voit single) and four walks for the offense. Torres had two walks and Andujar and Walker had one apiece. The Yankees only struck out three times too. Giancarlo Stanton struck out twice — he's in a 1-for-19 (.053) skid, which is unfortunate — and Torres struck out once. The Yankees put 26 balls in play and got three hits. I hate this stupid sport sometimes.
And finally, Gleyber's home run was his 20th of the season. First time in franchise history the Yankees have two rookies with 20+ homers each (Torres and Andujar). Pretty crazy, eh? First time the Yankees have ever had two 20-homer rookies. They're the tenth set of 20-homer rookie teammates in history. The 2008 Reds were the last team to do it (Joey Votto and Jay Bruce).
Box Score, WPA Graph & Standings
For the box score and updated standings, go to ESPN. For the video highlights, go to MLB. Here's our Bullpen Workload page and here's the loss probability graph:

Source: FanGraphs
Up Next
This three-game series continues with the middle game Tuesday night. Veteran righties Lance Lynn and James Shields are the scheduled starting pitchers for that one.