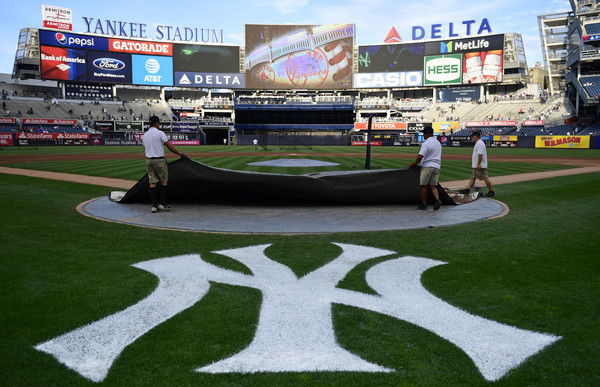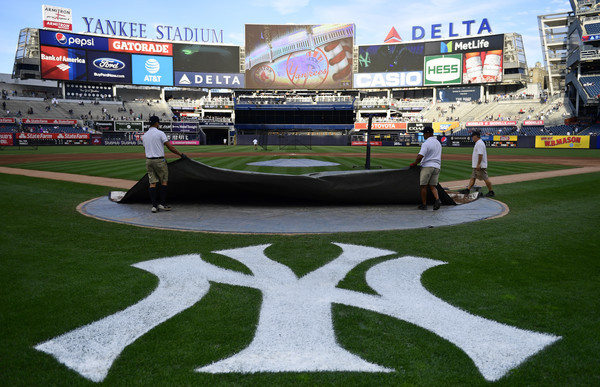 The final homestand of the 2018 regular season has arrived. Hopefully the Yankees get to play some postseason games at Yankee Stadium this year too. That's a little up in the air at the moment though. For now, the schedule says nine home games in the next ten days. Hooray for that.
The Yankees went 4-5 on the road trip and they're 7-9 in their last 16 games, and this is exactly the kind of series in which they should right the ship. Three games against the ain't even tryin' Blue Jays at home, bookended by off-days. "(We are) ready to prove to the baseball world that we're an elite club," said Aaron Boone this afternoon. Funny, I thought they were already. Here are tonight's lineups:
New York Yankees
1. RF Andrew McCutchen
2. DH Giancarlo Stanton
3. CF Aaron Hicks
4. 3B Miguel Andujar
5. SS Didi Gregorius
6. 2B Gleyber Torres
7. C Gary Sanchez
8. 1B Luke Voit
9. LF Brett Gardner
RHP Masahiro Tanaka
Toronto Blue Jays
1. LF Billy McKinney
2. SS Lourdes Gurriel Jr.
3. RF Randal Grichuk
4. 1B Rowdy Tellez
5. DH Teoscar Hernandez
6. CF Kevin Pillar
7. 3B Aledmys Diaz
8. 2B Devon Travis
9. C Luke Maile
RHP Marco Estrada
It is cloudy and cool but also kinda humid in New York. We're stuck in "pants weather or shorts weather?" limbo. Tonight's game will begin at 7:05pm ET and WPIX will have the broadcast. So good to have the Yankees back in the Eastern time zone. Enjoy the game.
Roster Move: Welcome back, Aaron Judge. He was activated off the disabled list today. Only to run the bases and play defense though. He's still a few days away from returning to game action as a hitter though. Still, Judge is back! Kinda.
Injury Updates: Judge (wrist) took full batting practice again today. Boone said they're going to get him some at-bats in simulated games soon … Aroldis Chapman (knee) said he feels "significantly" better and he will throw a bullpen session tomorrow. He could be back sometime next week.