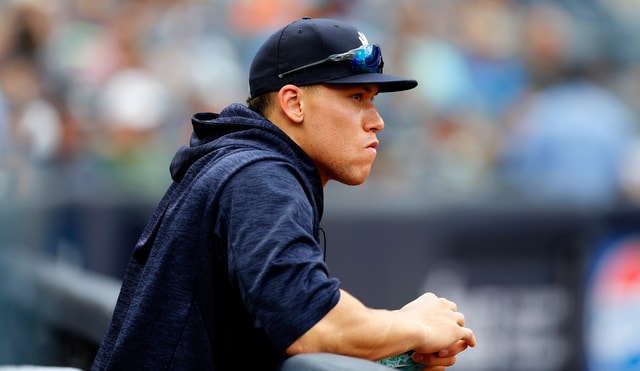 Welcome back, Aaron Judge. Kinda. The Yankees have activated Judge off the disabled list, the team announced today, but he has not yet been cleared to hit in games. He'll be limited to late-inning defense work and pinch-running duty for the time being.
Aaron Boone said this afternoon Judge will continue his hitting rehab work in the coming days and will soon get at-bats in simulated games, which is pretty much the only option with the minor league season basically over. The hope is Judge can be a full player sometime next week.
Why activate Judge if he can't hit? Well, why not? Rosters are expanded, so it's not like the team will play shorthanded. Judge has been out for seven weeks now and he can begin to get back up to speed in the field and on the bases in actual games. It's the next step in his rehab work.
A few days ago Judge said he still has some pain in his wrist, which sounds scary, but the Yankees are apparently ready to let him play through it. At this point, it seems the only options are let him play hurt, or don't let him play at all. With the postseason right around the corner, Judge will play through it.