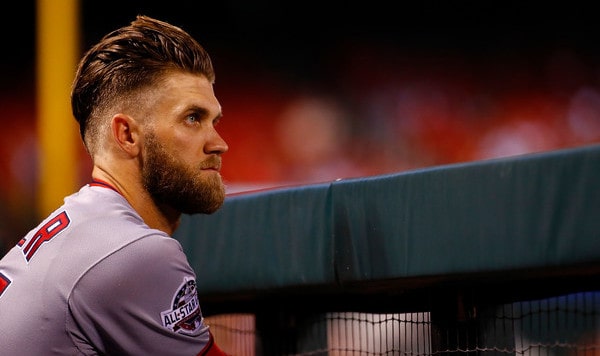 The final day of the 2018 Winter Meetings has arrived. These last few days have been pretty boring, huh? There haven't been any blockbusters and even the rumors have been slow by Winter Meetings standards. (Please trade J.T. Realmuto already. I'm sick of hearing about him.) I guess that's what happens when half the league is rebuilding and the other half decided to get under the luxury tax threshold at the same time in what was surely one big coincidence (wink wink nudge nudge).
As for the Yankees, they agreed to re-sign lefty J.A. Happ yesterday following a quick tryst with Noah Syndergaard earlier in the week. Happ gets two years and $34M or so with a vesting option. I can live with it. Aside from that, we've heard the Yankees connected to guys like Freddy Galvis, Adam Ottavino, and Zach Britton as they look to bolster their bullpen and replace the injured Didi Gregorius. Bullpen help and an infielder are the top priorities now.
"We try to promote we are a progressive, open-minded operation, that every day is different and that we are prepared to pivot and react at any moment," said Cashman to Bryan Hoch. "If something doesn't make sense today, it doesn't mean it won't make sense tomorrow. All I can keep telling you is, you know where my current focuses are, but at the same time we're a fully operational Death Star."
Cashman knows the Death Star got blown up, right? Anyway, the Rule 5 Draft is at 12pm ET today and everyone pretty much heads home after that, so the Winter Meetings are pretty much over. I'm sure some news and rumors and will trickle in though. Here are Monday's rumors, Tuesday's rumors, and Wednesday's rumors, and here are today's Yankees-related rumors. All timestamps are Eastern Time.