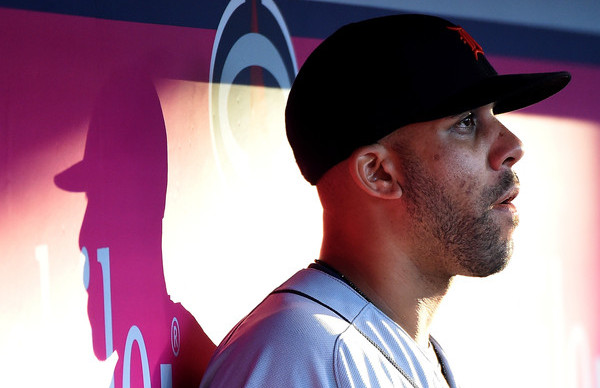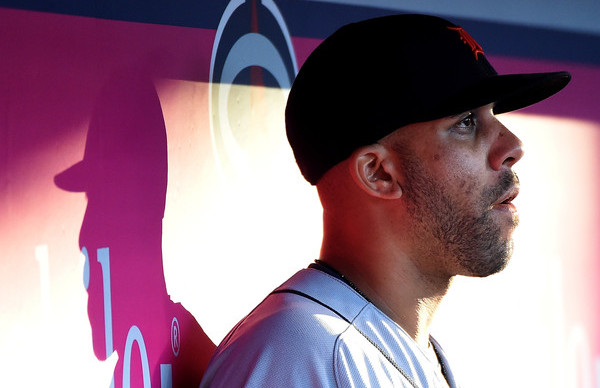 David Price is available. After days and weeks of sitting on the fence, the Tigers finally decided it was time to take a step back and "reboot," which means Price and the rest of their rental players are available. "We're looking at it more as rebooting going into next season. I think our foundation is solid going forward," said GM Dave Dombrowski to Joel Sherman.
Earlier today we heard the Yankees are one of four serious contenders for Price, which makes total sense. He's right smack in the prime of his career, he's a rental, he throws hard, he misses bats, he limits walks, he soaks up innings, he's left-handed, he's had success in the AL East, he's 6-foot-6 … if Brian Cashman could go into a lab to create a starting pitcher, he'd create David Price. He's everything the Yankees look for in a pitcher.
Of course, acquiring Price won't be easy, especially since the Yankees continue to insist they will not trade their top prospects. That means Aaron Judge, Luis Severino, Jorge Mateo, Greg Bird, and who knows who else. Cashman & Co. could very well be posturing — or maybe they are sincere about not trading prospects (until ownership gets involved) — because every team says they will hold on to their top prospects this time of year. You won't give up your top prospects until you do.
So what will it take to get Price? The Reds were nice enough to set the market for a rental ace recently. The Johnny Cueto trade a few days ago netted them the Royals' first round pick from a year ago (Brandon Finnegan) plus two players MLB.com recently ranked as Cincinnati's No. 8 (Cody Reed) and No. 20 (John Adam) prospects. One high-end MLB ready player plus two prospects. There's the cost. Price might require more because he hasn't had elbow scare this year like Cueto, but that's in the ballpark.
Whatever the package ends up being, it'll hurt to get someone like Price. You don't make a trade for a star caliber player without it hurting. The Yankees want to hold onto their top prospects, I get that, but it's possible to make a trade for Price sacrificing the future. Why? Because the Yankees wouldn't have to trade all of their top prospects to get him. They'd have to sacrifice some of their future, not all of it. I feel like that gets overlooked much of the time.
As the Cueto trade showed, it doesn't take two or three top prospects to get a rental ace. It takes one. One plus some other guys who are pretty good but not deal-breakers. The cool thing about New York's farm system now is that so many of their top prospects are already in Triple-A, so even if the Yankees do deal one of those players, they have others on the cusp of helping. The only real exception is Mateo, who is still down in Low-A.
The Tigers have no use for Bird with Miguel Cabrera and Victor Martinez signed for all eternity — unless they plan to flip him, but that seems like a lot of work — but, if Detroit wants him, the Yankees should absolutely deal him. Bird is the worst — worst being a relative term, of course — of the club's top prospects, and the guy who has like a 50/50 chance of being a platoon DH is not someone you make untouchable. With Yoenis Cespedes set to become a free agent, I'm sure Judge would be very appealing. Severino? Everyone needs pitching. Judge and Severino seem like the key pieces here.
One thing to keep in mind is Price is much more valuable to some other teams than the Yankees. New York has a nice six-game lead in the AL East. They have some margin for error. Other clubs — specifically Price suitors like the Dodgers, Giants, and Blue Jays — do not. They're all locked in tight postseason races, so adding those two or three extra wins from Price will greatly increase their playoff chances. Price will help the Yankees. He'll help other teams more, which could inflate his price. There's that little bit of extra motivation to get him.
The Yankees showed they are able to make meaningful upgrades without trading top prospects at the deadline last year, though Price is a special case because he's an elite player. I think the Yankees did the right thing the last two years by not trading away their top prospects, mostly because they weren't serious contenders from 2013-14, but the 2015 Yankees are different. This team is ready to win, and Price would be a significant upgrade. This is precisely why you want to have multiple high-end prospects, so you can move one for a guy like Price to boost a postseason push without completely selling out the future.