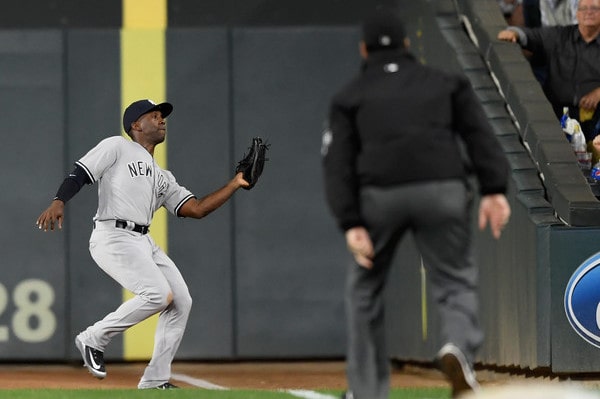 Whenever the Yankees need a lift, you can always count on the Twins. They won last night's series opener at Target Field to improve to 95-33 against Minnesota since the start of the Ron Gardenhire era in 2002. That is a 120-win pace across 162 games. The Yankees have won nine straight games against Twins dating back to last year. Feels like they haven't lost to them since Johan Santana was in his prime.
Anyway, the Yankees will send spot starter Sonny Gray to the mound tonight as they try for their tenth straight win over the Twins. Gray has pitched pretty well his last few times out. Four runs allowed in his last six games and 19.2 innings. I hope that continues tonight. If it doesn't, there's are a lot of arms out in that bullpen to pick him up. I suspect Jonathan Loaisiga is the long man de jour. The lineups:
New York Yankees
1. RF Andrew McCutchen
2. CF Aaron Hicks
3. 3B Miguel Andujar
4. LF Giancarlo Stanton
5. SS Didi Gregorius
6. DH Gary Sanchez
7. 1B Luke Voit
8. C Austin Romine
9. 2B Gleyber Torres
RHP Sonny Gray
Minnesota Twins
1. 1B Joe Mauer
2. SS Jorge Polanco
3. 2B Logan Forsythe
4. LF Robbie Grossman
5. CF Jake Cave
6. DH Tyler Austin
7. RF Max Kepler
8. 3B Ehire Adrianza
9. C Willians Astudillo
RHP Tyler Duffey
There are some clouds moving in overnight but things are clear right now in Minneapolis. Pleasant night for a ballgame. Tonight's game will begin at 8:10pm ET and YES will have the broadcast. Enjoy.
Injury Update: Aaron Judge (wrist) took batting practice on the field again today. Back-to-back days. That's a good sign. That means Judge didn't feel anything in the wrist after yesterday's session that made him shut it down today. Aaron Boone said the Yankees have a timetable in mind for Judge's return. They're just not going to reveal it. I don't blame them.