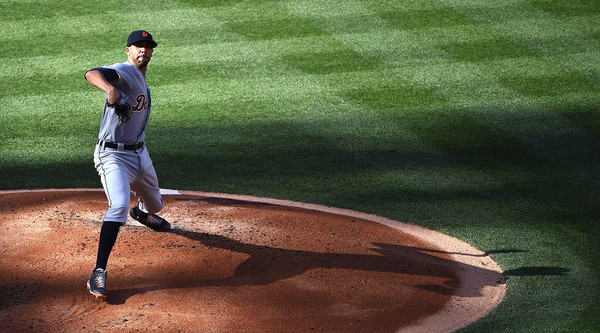 We are now just one day away from the 2015 non-waiver trade deadline. The Yankees have not yet made a move but I expect them to do something by 4pm ET tomorrow. They need pitching — I'm not sure how much more obvious it could be at this point — and a new second baseman sure would be cool too. Don't be fooled by the six-game lead in the AL East, there are holes on the roster.
Late last night, Cole Hamels was traded to the Rangers in an eight-player deal, taking arguably the best available pitcher off the board. On Monday, Tuesday, and Wednesday we learned the Tigers are making David Price and their other rental players available, which is significant because Price would look wonderful in pinstripes. We'll again keep track of the day's Yankees-related rumors right here. Talk about all of 'em in this open thread.
10:07pm ET: The Yankees are considering among Mike Leake's most likely landing spots at this point. They're also a candidate to acquire Jeff Samardzija is the surging White Sox decide to move him. [Heyman]
9:30am ET: The Yankees are one of four serious contenders for David Price, along with the Dodgers, Giants, and Blue Jays. All four clubs are in talks with the Tigers. [Jon Heyman]
The Yankees discussed Dustin Ackley with the Mariners. Ramon Flores and Ben Gamel came up but Seattle wanted more — I believe it was Flores or Gamel, not both — so talks stalled out. For whatever reason the Yankees have been after Ackley for years. [Mark Feinsand]
Reminder: Your trade proposal sucks.