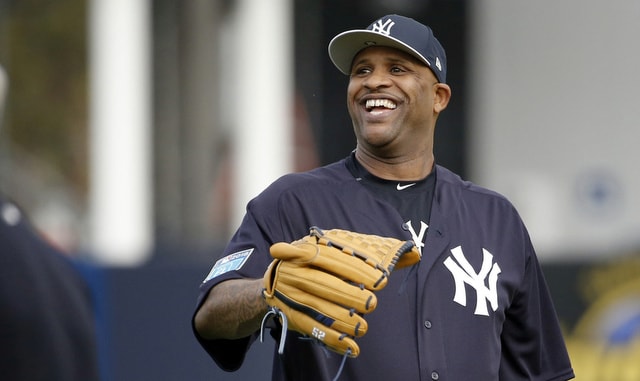 Earlier today the Yankees announced CC Sabathia was cleared to resume baseball activities following the latest follow-up exam for his heart condition. He underwent a stress test earlier today and was given the thumbs up for increased physical activities. Good news all around.
Sabathia underwent an angioplasty last month, meaning a stent was inserted to open a blockage. He resumed light workouts roughly a week later and has now been cleared to resume his usual offseason workouts. Pitchers and catchers are due to report to Tampa five weeks from tomorrow.
Brian Cashman recently said Sonny Gray trade talks were essentially put on hold until the team felt confident about Sabathia's recovery. He might've just been trying to create leverage though. Now that Sabathia has been cleared to resume workouts, I suppose a Gray trade could soon follow. We'll see.
Sabathia, 38, is closing in on 3,000 career strikeouts (14 away) and 250 wins (four away). He'll join Hall of Famers Randy Johnson and Steve Carlton as the only lefties in the 3,000 strikeout club. Sabathia has said 2019 will be his final season.