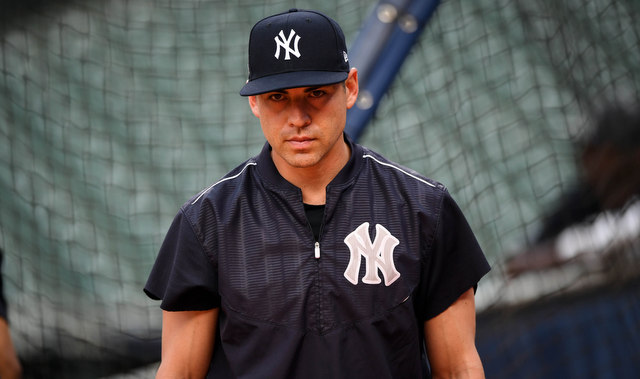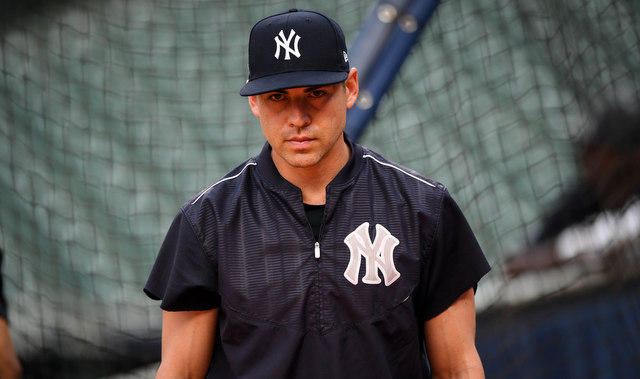 Remember "Band of Brothers," the HBO miniseries based on Stephen Ambrose's book of the same name? Hopefully you do, because it was a fantastic production that was at times gripping, touching, and devastating. I mention this because when I think of Jacoby Ellsbury, I think of a character from Band of Brothers: Private Webster.
In the series's fifth episode, Webster is wounded during combat in the Netherlands. He does not appear in episodes six or seven, only returning in episode eight, after the titular band has seen their most harrowing action of the war during the Battle of the Bulge. Webster returns to a company very unfamilar to him as many of the men he trained and fought with had died or been wounded during his absence. At the beginning of the episode, he seems without place among his comrades. While the circumstances are obviously much less dire here–winning baseball games vs. beating the Nazis–this lack of place among a group is what makes me think of the mostly absent outfielder.
Given that the Yankees have two elite players in their outfield/DH rotation–Aaron Judge and Giancarlo Stanton–a near elite player in Aaron Hicks, and a perfectly capable left fielder in Brett Gardner, things are not exactly open for Ellsbury to take a spot, if and when he comes off the disabled list where he will start the season. He even hits from the same side as Gardner, making it impossible for the two to be platooned. His injuries also are likely to prevent him from playing any more center field in his career. This is all without mentioning the fact that the Yankees are likely to go with a three-man bench, leaving even less room for him. I even left him out of my post from last week about said three-man bench. There is no place for him.
Keeping Ellsbury is almost a non-starter. There is no room for him on the team anymore besides his salary. Good for him and his agent that he was able to milk this deal from the Yankees, but his contract will go down as one of Brian Cashman's worst. I don't begrudge Ellsbury for his injuries or even his performance and anyone that does is slightly cruel. It's regrettable that things turned out this way for him, even if we saw it coming, and I'm sure his professional and personal pride have been greatly affected by all this.
Trading Ellsbury is an option, but it's hardly a desirable one. It would have to be a bad contract for bad contract swap as Mike suggested and that sorta defeats the purpose of getting rid of a less-than-useful player making big money.
One way or another, the Yankees are going to be on the hook for big money and the best thing to do is just cut Ellsbury. It is the most logical option and if other teams can do it, the Yankees should, too. I used to preach that the Yankees–or any team, really–shouldn't be in the business of paying a player to not play for them, but that needs to be on a case-by-case basis. Ellsbury is, sadly, the perfect case for this.
While Private Webster is eventually folded back into the company after a few missions in episode eight, it seems that it'd be near impossible to do the same for Jacoby Ellsbury. In the battles to come in the 2019 season, Ellsbury just doesn't fit with the Yankees. When (if) the Yankees cut him, we should not hold a grudge, we should not have a chip on our shoulders. There's nothing that says Ellsbury tried anything less than his best to be a good player and a good teammate. Sadly, the former just didn't work out and it's time to move on.