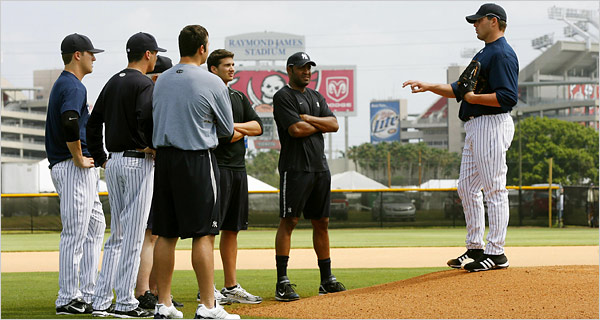 From left to right: Phil Hughes, Jeff Karstens (back turned, blackish shirt), Billy Connors (you can see his white hair sticking out), Joba Chamberlain (back turned, grey shirt), Christian Garcia, a mystery man*, and some guy named Roger.
* it's been established that it's not pitching guru Nardi Contreras, but it might be Jose Veras…or about a million other guys…
It's only fitting that Rocket's standing up on the mound, at a higher level than the other guys.
Do the Yankees see Clemens as a mentor to Hughes? "I don't think it's by chance that Billy Connors has him out there playing catch with me," Clemens said.