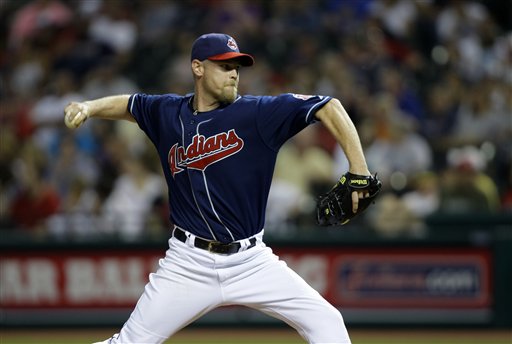 Yankees have acquired Kerry Wood for a player to be named later or cash according to Buster Olney, Joel Sherman, and Jon Heyman. Heyman says the Indians will pay more than $2M of the $3.8M owed to Wood through the end of the season. The Yanks are on the hook for just $1.5M, cup holder change for the Steinbrenners, but Sherman says the compensation is also conditional on Wood's health. Basically the Yanks could end up playing as much as half of the money still owed to the righty if he stays healthy.
Joe presented the case for acquiring the former Cubs' phenom a few weeks ago. Wood just came off the disabled list today, missing some time with a blister. His ERA is an ugly 6.30, but that is a product of a five run, one out appearance back in May. He's been much better since that disaster (.220/.313/.339 against). Wood still has nasty stuff and is definitely tough as nails, and with the Indians eating a chunk of the money, this is a low risk, super high upside move.
The beautiful thing about bullpens are that they're seven men deep. Wood doesn't replace Joba Chamberlain or David Robertson, he replaces whoever gets cut, basically the 24th or 25th man on the roster. The move gives the Yanks another late inning option, whether that's the 7th or 8th inning doesn't matter. It's just extra inventory, which is never a bad thing. Hopefully this move means the end of Chan Ho Park, but that guy's got more lives than a cat.