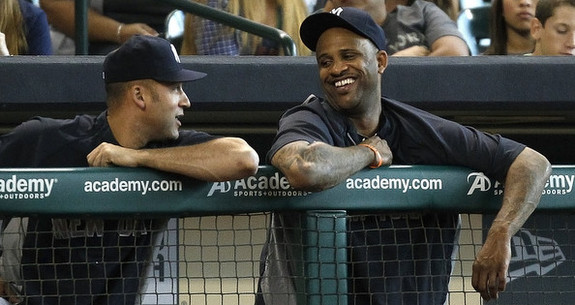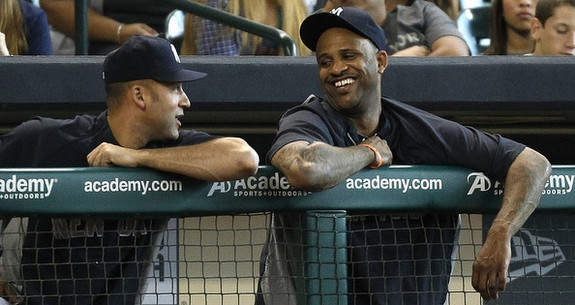 "Get a little healthier," said Joe Girardi to Anthony McCarron earlier this week when asked what the team's first order of business was this winter. He's not kidding. Even though the Yankees have not played a game in more than a month, they still have plenty of injured players to keep tabs on. Here's the latest on the walking wounded, courtesy of Charles Curtis, Mike Puma, Bryan Hoch, and John Manuel:
Derek Jeter (ankle, calf) has started lifting weights for the first time in over a year as he prepares for next season. The ankle surgery kept him from lifting last winter and I guess he wasn't able to do anything even after returning during the summer. Will it help? Hopefully.
CC Sabathia (hamstring) has started throwing and is working out at full strength after his season ended in late-September due to a Grade II strain. He suffered the injury six weeks ago and the initial recovery timetable was eight weeks, so apparently he's ahead of schedule. Sabathia was expected to start a long-toss program similar to his usual offseason routine as soon as the hamstring was healthy. Elbow surgery threw off his routine off last winter.
Outfield prospect Mason Williams missed some time this week after being hit in the face by an errant throw during Arizona Fall League play. It was a freak accident — he was in the tunnel next to the clubhouse when the ball hit him. Williams has a small cut on the bridge of his nose and has since returned to action. This year's injuries have officially jumped the shark.