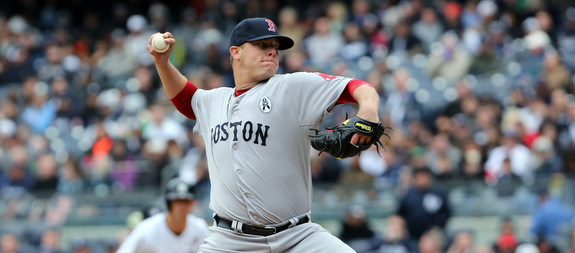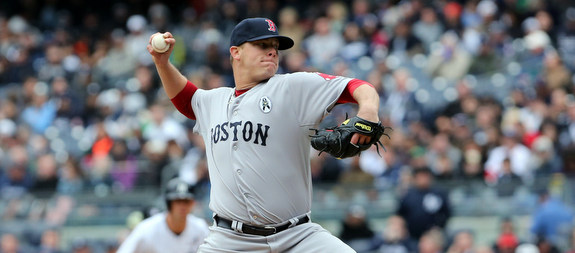 Sunday: Joe Girardi and Brian Cashman told Dan Barbarisi and Jack Curry that Bailey's timetable is likely not midseason, but closer to September. So yeah, this move is more about the 2015 bullpen than anything.
Saturday: The Yankees have added some potential midseason bullpen help. Tim Dierkes and Buster Olney report the team has agreed to an incentive-laden minor league contract with right-hander Andrew Bailey. The deal can be worth up to $2.5M and it includes an option for 2015.
Bailey, 29, is a local guy from New Jersey who went to Wagner College in Staten Island. He had surgery to repair a torn labrum and shoulder capsule last July, so he won't be ready to pitch until midseason at the earliest. Bailey had a 4.91 ERA (4.68 FIP) in 44 innings for the Red Sox over the last two years while dealing with shoulder and thumb problems. He was legitimately one of the best relievers in the game before that, pitching to a 2.07 ERA (2.74 FIP) in 174 innings with the Athletics from 2009-11.
Torn shoulder capsules are very serious and no pitcher has returned from one to recapture his previous form. Guys like Chien-Ming Wang, Rich Harden, Johan Santana, and Mark Prior have all been derailed by torn capsules. I really think this move is geared more towards 2015 (especially with David Robertson due to become a free agent), but there is a chance Bailey will be able to help down the stretch this year.