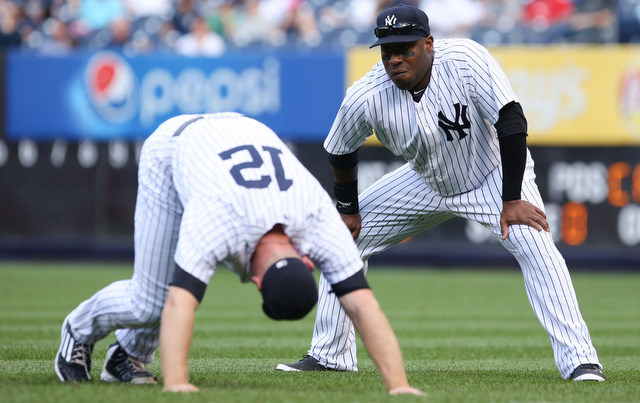 As much as I love baseball, I am a sucker for the holiday season, and that kinda sorta starts this week with Thanksgiving. The short work week this week and awesome food is really great as well. Anyway, here are some random thoughts on a random Tuesday.
1. The Red Sox's decision to play Hanley Ramirez in left field seems pretty interesting. Apparently Hanley contacted Boston and said he was willing to play the outfield — I can't find the report now but I saw it yesterday, just can't remember where — which is great, but being willing to do it and being able to do it are two different things. Transitioning from the infield to the outfield is pretty tough in general for a player at that point in his career, and left field at Fenway Park is a different animal entirely because of the bounces off the wall. Yoenis Cespedes is a pretty good outfielder and he looked lost out there after the trade this summer. Ramirez can flat out mash — he and Victor Martinez were the only two true impact hitters on the free agent market this winter in my opinion — but the outfield learning curve could be pretty steep and hopefully hilarious.
2. Boston made their two big splashes yesterday and I'm sure they'll bring in a pitcher or three this winter — you don't sign both Hanley and Pablo Sandoval only to skimp on pitching — but I don't expect the Yankees to make any kind of big move as a knee-jerk reaction. It's been a long, long time since they've done that. I think you have to go back to the Rafael Soriano signing for the last time it happened and even that barely even qualifies. The Red Sox brought in Carl Crawford and Adrian Gonzalez that winter, and the Yankees had a bunch of money burning a hole in their pocket after losing out Cliff Lee, so ownership gave it to the best free agent left on the market. It's been a while since the team operated that way and that's a good thing. They have enough problems to sort out this winter. If they start worrying about what other teams in the division are doing and make moves as a "response," they're only going to dig themselves into an even deeper hole.
3. That said, it's probably time for the Yankees to get serious about re-signing Chase Headley. Sandoval and Hanley are both off the board, meaning Headley is clearly the top third baseman available, so his market should soon take off. I'm sure the Giants will have interest. That feels inevitable. Headley is two years older but he and Sandoval are closer in production than everyone seems to realize — Headley had a 102 OPS+ and 3.5 bWAR this past season (123 OPS+ and 13.6 bWAR since 2012) while Sandoval had a 111 OPS+ and 3.0 bWAR (116 OPS+ and 8.2 bWAR since 2012) — yet it feels like he's going to get maybe half the money. The best free agent third baseman on the market next year will be David Freese, and, as far as I can tell, the best on the market the year after that will be 37-year-old Adrian Beltre. Headley is by far the best third baseman who will be available via free agency for the foreseeable future, and I think if a team gives him four years at $14M annually, we'll look back at it in a year and say it was a really smart signing. I mean, Kyle Seager just got $100M. Headley's too good of a fit for the Yankees and the upcoming third base market is too weak for it not to happen. With Sandoval and Ramirez signed, it's time for New York to get this hammered out.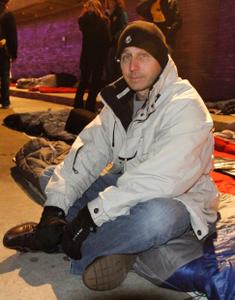 4. There is a shockingly large number of people who are sincerely angry with Brian Cashman for the whole "sleeping on the street/rappelling down a building for charity" thing he does every winter. Like really, really angry. I can't possibly wrap my head around that. They seem to think that if Cashman misses a call from, say, Jon Lester's agent because he spends ten minutes going down the side of the building, the Yankees will miss their chance to sign him all together. As if the two sides haven't already been in touch or agents won't circle back to the highest spending team on the East Coast just to see if they'll make one last offer. Why do people act like athletes and sports executives should be working 24/7? Like half of you reading this are at work right now. This is the silliest, most inconsequential thing to get upset about. Seems like a total waste of perfectly good outrage.
5. The 2015 Hall of Fame ballot was released yesterday and, off the top of head, I count 16 guys I would vote for: Jeff Bagwell, Craig Biggio, Barry Bonds, Roger Clemens, Randy Johnson, Jeff Kent, Edgar Martinez, Pedro Martinez, Mark McGwire, Mike Mussina, Mike Piazza, Tim Raines, Curt Schilling, Gary Sheffield, John Smoltz, and Sammy Sosa. There are one or two others I'm on the fence about who I'd have to research further. Point is, there are more than ten deserving players on the ballot this year in my opinion, yet the BBWAA only allows voters to vote for ten players each year. If I had a vote, I'd be forced to essentially rank the guys and I want to vote for and pick the ten most deserving. Or would it be better to leave guys like Pedro and Johnson off my ballot because I know they're going to get in anyway and others will need more help, like Mussina and Raines? These are decisions I don't think a voter should have to make. Voters should be allowed to vote for as many players as they want. A player either is or isn't a Hall of Famer and the voting process should be that simple. Limiting the ballot is unfair to the players, more than anything.