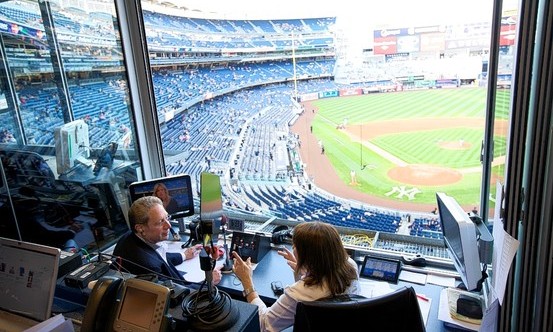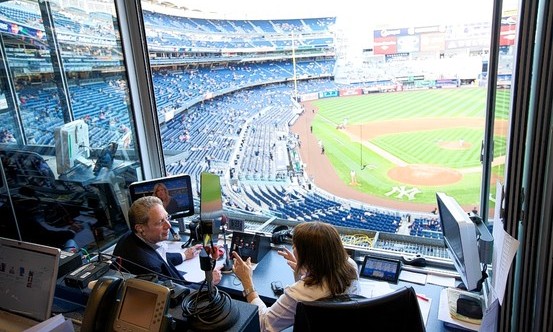 Got a few smaller miscellaneous updates of various importance to pass along. Away we go …
Diamondbacks sign Yoan Lopez
According to multiple reports, the Diamondbacks have signed free agent Cuban right-hander Yoan Lopez. His $8.25M bonus is a record under the new international spending rules. Arizona will have to pay a 100% tax on the bonus. Jesse Sanchez says Lopez turned down more money to sign with the D-Backs because he feels it'll be easiest to crack their rotation. I guess that's a compliment?
The Yankees reportedly had "strong interest" in Lopez along with several other teams. Meanwhile, the baseball world continues to wait for infielder Yoan Moncada to be unblocked by the Office of Foreign Assets Control so he can sign. That needs to happen before June 15th for the Yankees to have a shot at signing him, and by all accounts Moncada is a potential star at age 19. Moncada is definitely the greater of the two Yoans.
Sabathia feels good, will begin throwing bullpens soon
For the third straight year, CC Sabathia has spent part of the offseason rehabbing. Two years ago it was the bone spur that had to be removed from his elbow. A year ago it was the Grade II hamstring strain he suffered late in September. This year it was the clean-out procedure on his balky right knee.
Sabathia started playing catch in September and, after deciding not to throw off a mound before Thanksgiving, he plans to start throwing bullpen sessions soon. "I've been good. I've been playing catch. I've been throwing. I'll probably start throwing bullpens by the end of the month … I feel good, I don't have any pain, no nothing. My arm feels good," said Sabathia to Mitch Abramson over the weekend.
There's no real way to know what Sabathia will give the Yankees next season. It could be the knee injury was the root cause of his problems from 2013-14, and this procedure will get him back to being an effective pitcher every fifth day. Or it could just be that he's a 34-year-old with a ton of innings in his arm and he won't be much of a help from here on out. Sabathia is going to be one of the most important players to watch in Spring Training.
Sterling and Waldman officially coming back in 2015
This isn't much of a surprise: John Sterling and Suzyn Waldman are officially returning as radio voices of the Yankees this coming season, according to Neil Best. WFAN operations manager Mark Chernoff confirmed the duo will return for their 11th season together. The Yankees don't have hiring or firing power over the radio announcers, but they do have input.
Sterling hasn't missed a game in 26 years, and, back in September, he said he is "never going to retire. I don't understand why people would." I seem to be in the minority that doesn't mind Sterling and Waldman, though then again I don't listen to more than a handful of games on the radio each year. Sterling is an icon at this point. I can't imagine a Yankees radio broadcast without him.
Franklin set to take over as "roving evaluator"
Over the weekend, Triple-A Scranton and Double-A Trenton announced their coaching staffs for the upcoming season, and a report said longtime Thunder manager Tony Franklin will be taking over manager of the team's new rookie ball affiliate, the Pulaski Yankees. That isn't the case though. Franklin told Nick Peruffo he is moving into a "roving evaluator" role.
"I'm extremely happy. It's given me some renewed energy," said the 64-year-old Franklin to Peruffo. "(New player development head Gary Denbo) asked me to do something for him. It was an honor for me that he asked … I'm very happy he thought enough of me to do that."
According to Peruffo, Franklin is going to travel between the team's minor league affiliates — with an emphasis on the lower level affiliates — and help the organization's players, managers, and coaches. His official title has not been finalized but he's basically going to be a roving baseball guru. Franklin had been Trenton's manager since 2007. Now he'll have an opportunity to impact more people. Neat.