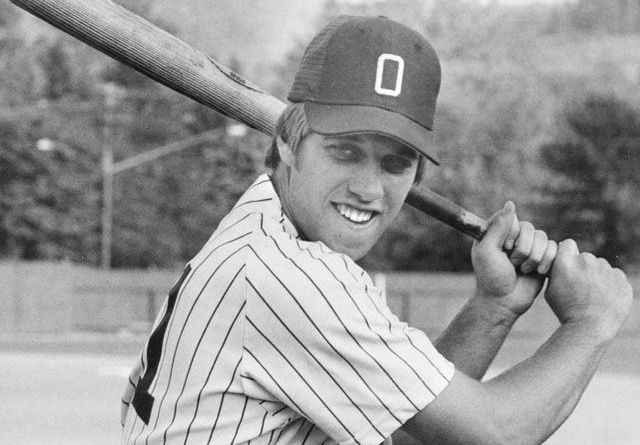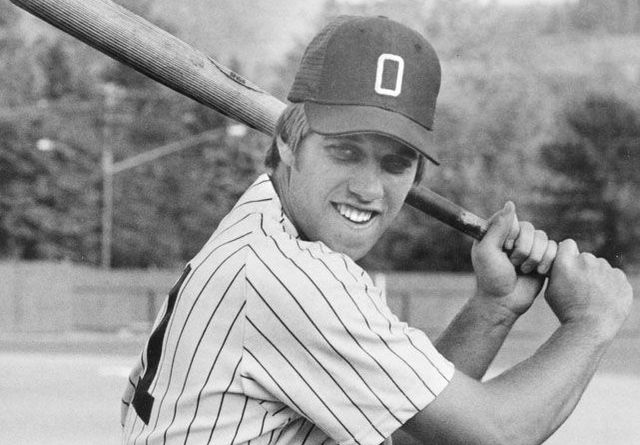 These days, everyone with an internet connection is familiar with their favorite team's prospects. You might not know the full scouting reports and all that, but, if you're a Yankees fan, chances are you've seen the names Aaron Judge and Luis Severino at some point. Cubs fans know who Kris Bryant is. Twins fans are counting down the days until Byron Buxton and Miguel Sano show up.
That wasn't the case not too long ago. Prospects were unknown to the casual fan as recently as ten years ago, before Baseball America and Twitter put everything at everyone's finger tips. Twenty years go? Only the hardest of die-hards knew prospects. Thirty years ago? Forget it. No one knew prospects at all. But everyone knew John Elway. You couldn't follow sports and not know who John Elway was in the early-1980s.
At Stanford, Elway was a star quarterback and a star baseball player. The football team was thoroughly mediocre during his time there (20-23 in four years) but Elway finished his collegiate career with basically every school and conference record possible. Simply put, he was one of the best college football players ever. On the baseball field, he hit .361 with nine homers and 50 RBI in 49 games in 1981 while playing right field. He also had a 4.51 ERA as a pitcher.
The Yankees drafted Elway as an outfielder in the second round of the 1981 draft knowing full well that he could wind up playing football long-term. Not just playing football, but going first overall in the 1983 draft and taking over as the face of a franchise. The Yankees took a shot anyway. If there was any team that could lure Elway away from football, it was the New York Yankees.
The team drafted Elway — their second rounder was their first pick that year after they forfeited their first round selection to sign Dave Winfield — and George Steinbrenner paid him $140,000 to spend six weeks with the team's NY-Penn League affiliate in 1982. Here's what Elway did that summer, via Baseball Reference:
| Year | Age | AgeDif | Tm | Lg | Lev | G | PA | R | H | 2B | 3B | HR | RBI | SB | CS | BB | SO | BA | OBP | SLG | OPS |
| --- | --- | --- | --- | --- | --- | --- | --- | --- | --- | --- | --- | --- | --- | --- | --- | --- | --- | --- | --- | --- | --- |
| 1982 | 22 | 1.2 | Oneonta | NYPL | A- | 42 | 185 | 26 | 48 | 6 | 2 | 4 | 25 | 13 | 3 | 28 | 25 | .318 | .432 | .464 | .896 |
That is one hell of a performance, especially for a player who split his time between baseball and football in college. More walks than strikeouts? High average? Power? Elway did it all on the field and scouting reports were glowing.
"If he had devoted himself to baseball instead of football, he'd probably be in the big leagues now," said player development director Bill Livesey to Baseball America that summer, after the publication named Elway the organization's top prospect. "Once he got to Oneonta last year and got into it, his progress was in leaps and bounds."
The football scouting reports were glowing too, however. Elway returned to Stanford in the fall and played football (as planned), then, after the season, he sat down with the Yankees to discuss his future. Steinbrenner brought Elway and his family to New York in early-April 1983, weeks before the NFL draft, and put VP of Baseball Ops Bill Bergesch in charge of wining and dining them.
"The things I've talked to (Elway's father Jack) about are, No. 1. you can get an injury in football, but chances are remote in baseball," said Bergesch to the New York Times. "No. 2, baseball has the finest pension plan of any sport. And third, any neutral survey will show a top baseball player will make more money — maybe not in the first year, but over the years he will. And the Yankees' pay is among the highest in baseball."
On April 26th, two weeks after sitting in front of Steinbrenner and the rest of the Yankees' brass, Elway was selected first overall in the NFL draft by the Baltimore Colts. Elway was wary of joining the Colts because they stunk and head coach Frank Kush had a reputation for being tough, especially on young players, so he used the Yankees as leverage and forced a trade out of town. On May 2nd, Elway was dealt to the Broncos for two players and a first round pick.
The trade ended Elway's baseball career. The Yankees were offering him a ton of money, an unprecedented sum of money for an unproven minor leaguer, but it couldn't compare to the six-year, $12.7M contract he signed with the Broncos after the trade. Elway, as you know, went on to have a Hall of Fame football career and helped Denver to two Super Bowl wins.
By all accounts, Elway was a potential star baseball player, someone who could impact the game both offensively and defensively. "He has a well-above-average major league arm. He runs well, makes contact, and this year he started hitting for power. That's the big attraction," said Yankees scout Gary Hughes to Joe Jares after the team drafted him. It was not meant to be though.
As for Elway himself, he admitted to Yankees Magazine in 2011 that he regularly finds himself thinking about how his baseball career would have played out. "I think about that all the time, even though my football career turned out the way it did."