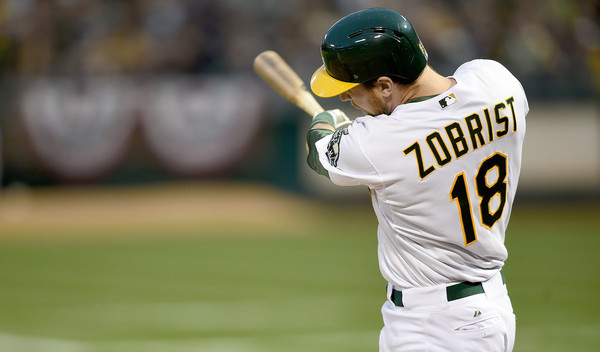 The best second base option is officially off the board. The Athletics have traded Ben Zobrist to the Royals for pitching prospects Sean Manaea and Aaron Brooks, the club announced. Oakland is in full blown sell mode, having now traded Zobrist, Tyler Clippard, and Scott Kazmir. The Royals, meanwhile, are all-in with Zobrist and Johnny Cueto.
The Yankees were said to have interest in Zobrist for the last several weeks and it made perfect sense. Stephen Drew hasn't hit all year and Zobrist, a switch-hitter with contact skills and defensive versatility, has put up a .268/.354/.447 (125 wRC+) batting line with more walks (12.2%) than strikeouts (9.6%) this year. His batting average is higher than Drew's on-base percentage (.263).
The Royals paid a fair price for two months plus one October of Zobrist. Brooks is an up-an-down depth arm, a David Phelps type but not quite that good, while Manaea is a high-end pitching prospect with a history of injury issues (hip and abdomen, mostly). Baseball America ranked him as the 81st best prospect in the game before season.
Going from Drew to Zobrist was the biggest possible position player upgrade the Yankees could have realistically made at the trade deadline this year. (#RealTalk: Going from Drew to Zobrist is a bigger upgrade than going from Jose Reyes to Troy Tulowitzki.) The best available second base option now is, uh, Martin Prado? Egads.