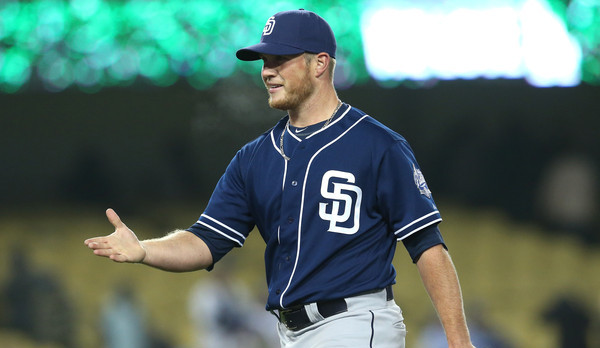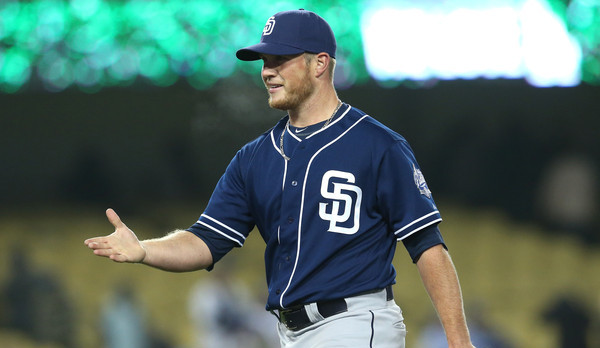 As reported by Jack Curry and Joel Sherman, and later confirmed by Brian Cashman, the Yankees did not make a trade prior to today's 4pm ET trade deadline. Their only move was yesterday's Dustin Ackley pickup. The Yankees reportedly offered Jorge Mateo for Craig Kimbrel at some point, but the Padres didn't respond. There weren't many rumors besides that, though the team does tend to keep things quiet.
"I approached this deadline with discipline but at the same time with aggressiveness. We could not find a match. In most cases it was our opponents trying to peel away the Judges, the Severinos," said Cashman to Sweeny Murti, Mark Feinsand and Erik Boland this afternoon. "I'm doubling down on what we've got … It's all hands on deck from our system."
That's not lip service either — top pitching prospect Luis Severino is coming up to make his MLB debut and join the rotation next week. That's fun, but, at the same time, the rotation has a 4.36 ERA, ranking 23rd out of the 30 clubs. All seven teams with a worse rotation ERA are non-contenders. Furthermore, the staff is averaging just 5.78 innings per start, 21st in MLB and tenth out of the 15 AL clubs.
Pitching help was an obvious need, if only to provide some depth and protect against injury. Michael Pineda (elbow) is on the DL and both Masahiro Tanaka (elbow) and CC Sabathia (knee) are perpetual concerns. Adding an ace like Johnny Cueto and David Price would have been great! But even an innings eater like, say, Mike Leake would have helped. The Yankees left themselves very susceptible to injury.
The Angels and Yankees were the only AL contenders to not add meaningful pieces at the deadline. Most notably, the division rival Blue Jays (David Price, Troy Tulowitzki, Ben Revere, Mark Lowe) and Orioles (Gerardo Parra, Junior Lake) shored up areas of need. Then again, the Yankees do have a six-game lead over both Toronto and Baltimore, which is nice with just about two-thirds of the season complete.