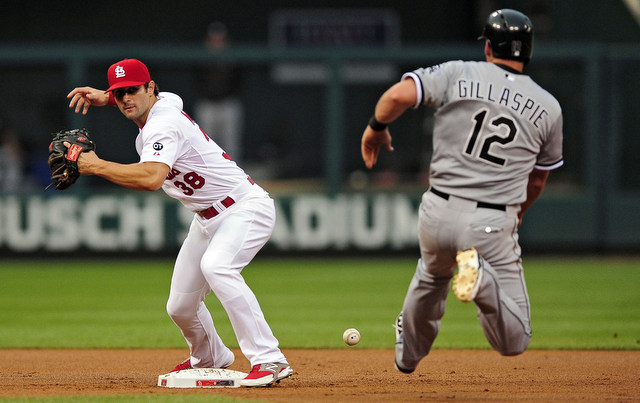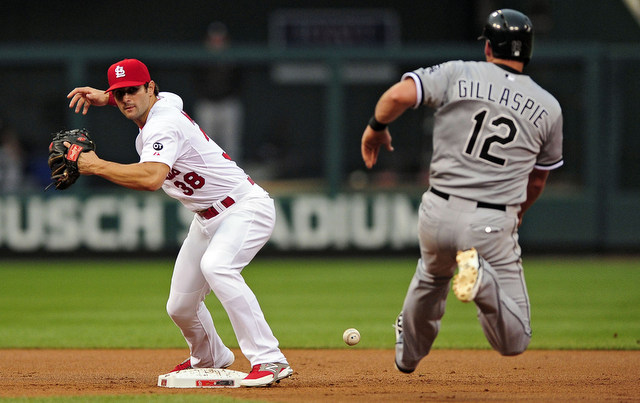 The Yankees have signed infielder Pete Kozma to a minor league contract, report Anthony McCarron and Chad Jennings. The deal includes an invitation to Spring Training. The Yankees haven't confirmed anything, but they usually don't announce their non-roster invitees until right before camp anyway.
Kozma, 27, was the 18th overall pick in the 2007 draft. He's spent the last few years either in Triple-A or in a utility role with the Cardinals. Kozma was the starting shortstop during their 2013 pennant-winning season. He's a terrible hitter, owner of a career .222/.288/.293 (58 wRC+) batting line in nearly 700 plate appearances.
The Cardinals designated Kozma for assignment back in June and he became a minor league free agent after the season. The Yankees don't have a shortstop for Triple-A and Kozma is now the clear front-runner for the job. Plus middle infield depth is never a bad thing. Kozma can't hit but he can field.