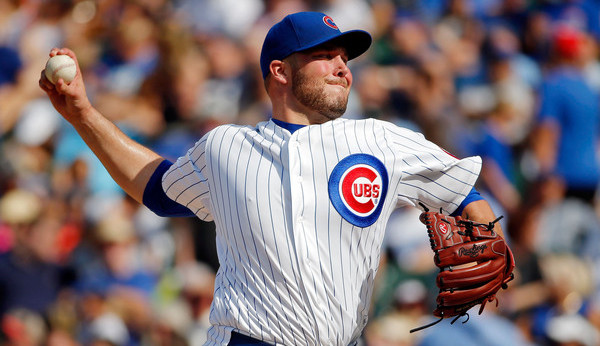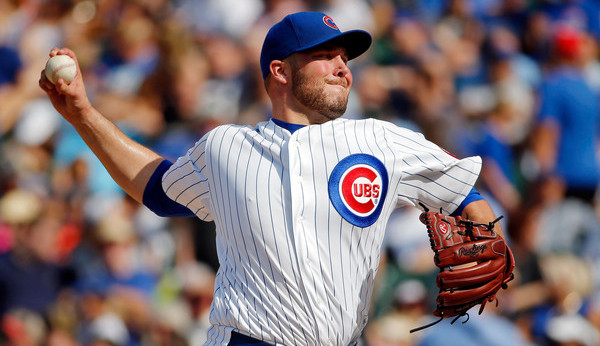 The Yankees are the only team in baseball that did not sign a Major League free agent this offseason, but they did agree to a deal with one. Joel Sherman reports the Yankees agreed to a two-year deal worth $11.5M or so with right-hander Tommy Hunter, but backed out after he failed his physical.
Hunter, 29, had not one, but two core muscle surgeries this offseason, the second of which happened in early-January. Sherman says it's possible something scary popped up with his arm too. Hunter agreed to a one-year contract worth $2M with the Indians last week, so clearly his market was depressed due to medical concerns.
"Prior to signing Tommy, we did a complete physical and we were comfortable moving forward with the agreed-upon terms," said Indians president of baseball operations Chris Antonetti to Sherman. "We realize (Hunter) is going to be delayed because of the offseason core surgery, but we think he will be back in the first part of the season and impact our team when he returns."
It's unclear when the Yankees and Hunter agreed to their contract, but it sounds as though it was fairly recent. Within the last few weeks. He would have stepped into one of the open bullpen spots to provide support behind Dellin Betances, Andrew Miller, and Aroldis Chapman. I'm not sure I would have been thrilled with giving Hunter that contract, but whatever. Doesn't matter now.
Hunter had a 4.18 ERA (3.83 FIP) in 60.1 innings for the Orioles and Cubs last year. He's one year removed from having a 2.97 ERA (3.15 FIP) in 60.2 innings with the O's.