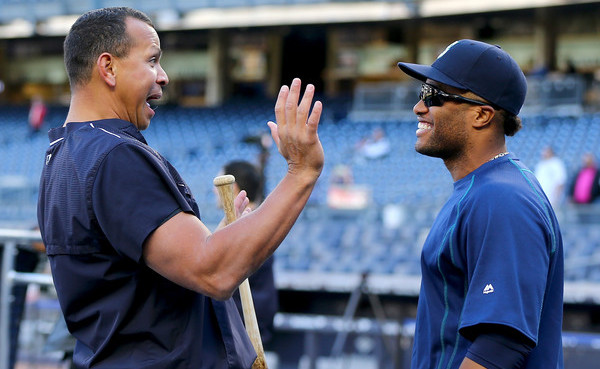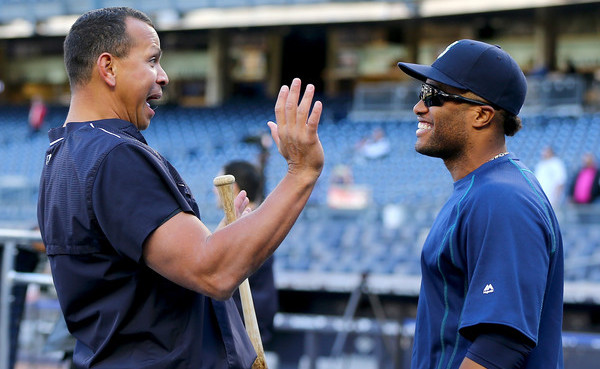 The Yankees are now in year three of the post-Robinson Cano era. The team has lacked a dominant offensive force since Cano left and it's been painfully obvious at times. It wasn't until this season that the Yankees finally found a long-term replacement at second base in Starlin Castro too. We all knew losing Robbie was going hurt. It wasn't a surprise.
Based on everything we heard at the time, Cano would have taken a discount to remain with the Yankees, but not a big one. He wanted to get paid and that was his right. The Yankees maxed their offer out at seven years and $175M before the Mariners blew them out of the water at ten years and $240M. How could Cano say no to that? Seattle made the decision easy.
A friend of Cano's told Mark Feinsand that Robbie was willing to take a larger discount than originally reported to remain in New York, however. The friend says Cano would have taken an eight-year deal at $200M, which is the Yankees' final offer plus one additional year at the same average annual value. This is second hand information, it's not coming directly from Cano, so take it with a grain of salt.
This news about Cano's willingness to take a larger than reported discount doesn't really change anything. He's still a Mariner and the Yankees can't have a do-over. I wouldn't say the report raises some questions, but it does spark some thought. Three things immediately jumped to mind when I read what Cano's friend told Feinsand.
1. Leaving $40M on the table would have been, uh, bold. I have a hard time believing Cano would have really taken $200M from the Yankees over $240M from the Mariners. This isn't Andrew Miller turning down an extra $4M from the Astros to sign with the Yankees. We're talking about $40M. Hey, Robbie had already made a lot of money at that point of his career, so maybe he really would have turned down an extra $40M (!) to stay in New York. It just seems so very unlikely, right? How does anyone turn down that much money? The MLBPA would have crushed Cano too. They would have been so pissed. I don't doubt Feinsand's reporting. I doubt Cano's friend. This one doesn't pass the sniff test.
2. Even at that price, passing on Cano was smart. Okay, so let's say Cano really would have come back on an eight-year deal at $200M. Does that mean it would have been a good idea? Only if the goal was to get better value than the deal he took from the Mariners. We're still talking about a player who had just turned 31 and averaged 160 games a year at a physically demanding position. The wear and tear could not be ignored.
Cano was truly great for the Yankees from 2009-13. The Yankees wouldn't be getting 2009-13 Cano though. They would have been signing 2014-21 Cano, the guy who unquestionably would have been on the downside of his career. Robbie is having an excellent season to date (155 wRC+) but last season the Mariners got a scare when he put up a 116 wRC+ and barely resembled the Cano from the last half-decade. A contract of that size means you end up holding your breath an awful lot.
That 2013 season was a big wake up call for the Yankees. Mark Teixeira's wrist gave out, CC Sabathia's performance collapsed, and Alex Rodriguez's (other) hip gave out. The huge money contracts all started to go bad at once. Cano was great, but so were Teixeira and Sabathia and A-Rod once upon a time. Even at the "discount" rate of eight years and $200M, the Yankees were smart to not want pay big money through Cano's decline years.
3. The problem wasn't letting Cano walk, it was replacing him with Ellsbury. The Yankees essentially signed Jacoby Ellsbury to replace Cano, and that was bad. Now they're going to end up paying big for someone's decline years anyway. I know Ellsbury has been hitting well these last few weeks, but overall, his time in pinstripes has been largely forgettable. Give the Yankees a truth serum and I'm sure they'd tell you they'd like a do-over.
If given the choice between Ellsbury at seven years and $153M and Cano at eight years and $200M, give me Cano each and every time. I'd rather see the Yankees pony up for the elite homegrown player. Letting Robbie walk was a smart move long-term. The problem is the Yankees signed Ellsbury to replace him, so they still wound up with an expensive player heading into his mid-30s, except this one isn't as good as the guy they had. The Yankees wanted to get back into contention in 2014 though, so when Cano walked, they pounced on Ellsbury. Blah.
* * *
The rational business side of baseball and the emotional fan side of baseball don't always see eye to eye. I would have loved nothing more than to cheer Cano on as he chased 3,000 hits in pinstripes and cemented his place in Monument Park. At the same time, I understand committing huge bucks to Robbie's age 31+ seasons was not a good idea. I can't imagine the Mariners are looking forward to the remaining seven years of his contract.
I have a tough time believing the friend who says Cano would have taken eight years and $200M to return to the Yankees. That's too steep of a discount. Either way, it doesn't matter now. Cano is in Seattle and the Yankees are worse off without him in the short-term and better off without him in the long-term. That was always going to be the case.