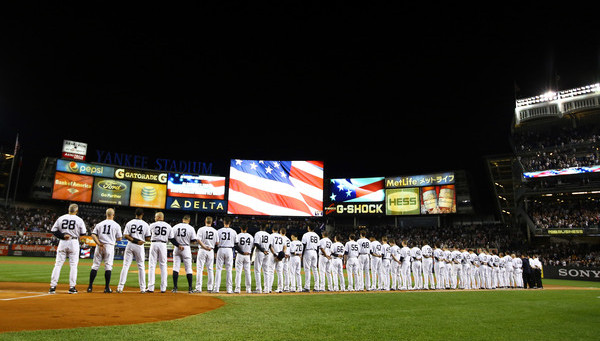 The Pineda Puzzle
One day after they were officially eliminated from the playoff race, the Yankees flopped in an ugly 8-1 loss on Friday night.
The offense was M.I.A. with just three singles, while going 0-for-7 with runners in scoring position. It was their 16th game without an extra-base hit, the most in the majors through Friday, and their AL-high 35th game scoring one run or fewer.
It was also their 11th game with three hits or fewer — no team in MLB had done that more this season through Friday — and the first time the Orioles held the Yankees to no more than three hits at Yankee Stadium since August 14, 2007.
Michael Pineda made his final start of 2016, and his Jekyll-and-Hyde performance (5 runs, 4⅓ innings, 5 strikeouts) against the Orioles was a fitting end to Pineda's perplexing and season.
He finished with a career-best 207 strikeouts (that's good!) and a career-worst 4.82 ERA (that's bad!) while going 6-12 in 32 starts. His 4.82 ERA is the fifth-highest by any MLB pitcher ever with at least 200 strikeouts in a season, and his .333 win percentage is the second-lowest among that group.
And that's not the worst of his puzzling, boom-or-bust campaign: Pineda allowed a whopping .784 OPS this year, the highest in major-league history for a guy that also struck out 200-or-more batters in a season.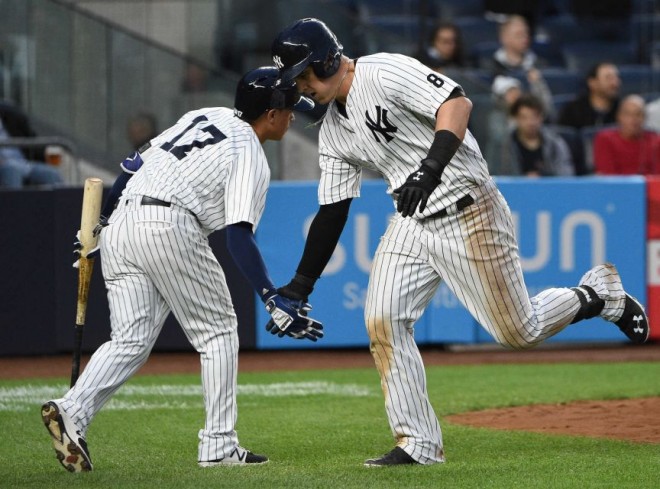 Party at Austin's
The Yankees bounced back from their lackluster series-opening loss with a resounding 7-3 victory on Saturday, preventing the Orioles from clinching a playoff spot on the penultimate day of the season.
Typical of this up-and-down Yankee season, the game featured a number of encouraging signs for the future while also re-affirming some potential concerns heading into 2017.
The bad news? Luis Severino continued his baffling string of disappointing pitching performances as a starter, giving up three runs on five hits before being pulled in the fourth inning. He ended up with a 8.50 ERA in 11 starts, the highest ERA as a starter by any pitcher in franchise history with at least 10 starts in a season.
If there's a silver lining in Severino's poor showing as a member of the rotation it's this: the highest single-season starters' ERA in MLB history (min. 10 starts) belongs to Roy Halladay, who posted a 11.13 ERA in 13 starts in 2000; three years later, he won the first of his two Cy Young Awards.
The good news? Two of the more unheralded Baby Bombers continued their unexpected trend of clutch hitting performances, with Tyler Austin and Austin Romine fueling the Yankees' late-game offensive explosion and comeback bid.
Austin knotted the score at 3-3 in the seventh inning with his fifth homer of the season, and the 406-foot blast was eerily similar to each of the others he's hit in the majors. All five of them have: been at Yankee Stadium, gone out to right-center or right field, and either tied the game or gave the Yankees a lead.
Four of his five longballs have also come in the seventh frame or later, giving him the most go-ahead and/or game-tying homers on the team this season through Saturday. Even more impressive is this feat: Austin is the only Yankee rookie in at least the last 75 years to hit four go-ahead and/or game-tying homers in the seventh inning or later.
Romine then capped off the Yankees rally with a tie-breaking, two-run single in the eighth inning, his 16th hit in 44 at-bats with runners in scoring position this year. His .364 batting average in that situation not only leads the team, but would be the best by any Yankee with that many at-bats in a decade, since Derek Jeter hit .381 with RISP in 2006.
Game 162
And so the 2016 season comes to an end, fittingly the same way it began, with a loss at Yankee Stadium.
The Yankee bats were shut down by the newest Yankee killer, Kevin Gausman, who dominated the Yankees this season with just five earned runs surrendered across 41 innings. Among pitchers to make at least five starts against the Yankees in a season, Gausman's 1.09 ERA is the lowest since Brewers lefty Mike Caldwell's 0.99 mark in 1978, when he three shutouts in five starts versus them.
Brian McCann's solo homer in the fourth inning was the Yankees lone source of offense for much of the afternoon, and it was a significant one for the catcher, his 20th of the year. He is the fourth catcher (who played at least 50 percent of their games at the position) in major-league history with double-digit 20-homer seasons, joining Mike Piazza, Johnny Bench, and Yogi Berra. It was also his ninth straight season with at least 20 homers; among catchers, only Yogi and Piazza ever had a streak like that.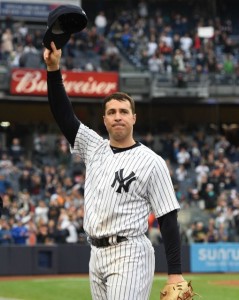 McCann joined his backstop teammate, Gary Sanchez, in the 20-homer club, making the Yankees just the third team in major-league history to have two guys, who played catcher in at least half their games, hit 20-plus homers in the same season. The other clubs to do this were the 1961 Yankees (Johnny Blanchard and Elston Howard) and 1965 Milwaukee Braves (Gene Oliver and Joe Torre).
Combined with Starlin Castro's 21 homers and Didi Gregorius' 20 homers, the Yankees are the first team in baseball history to get at least 20 homers from four different players, who each played more than half their games at either catcher or the middle infield (shortstop and second base) positions.
And finally, Mark Teixeira closed the book on his 14-season big-league career, walking off the field in the seventh inning to a standing ovation while tipping his cap to the hometown fans.
There are many stats and superlatives that define his legacy as a major-leaguer, but perhaps this one best captures his unprecedented combination of power and defense, which makes him such a unique and special player among his peers: Teixeira is the only first baseman to finish his career with at least five Gold Gloves (awarded since 1957) and at least 400 homers.