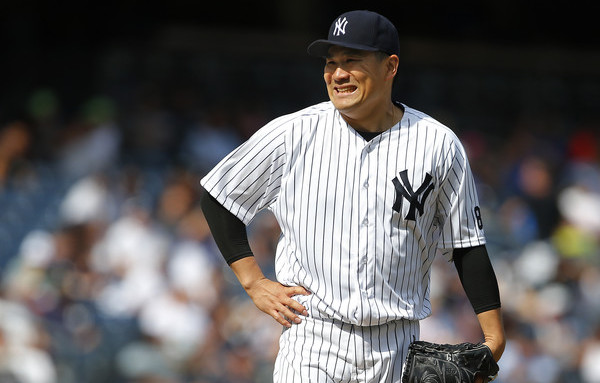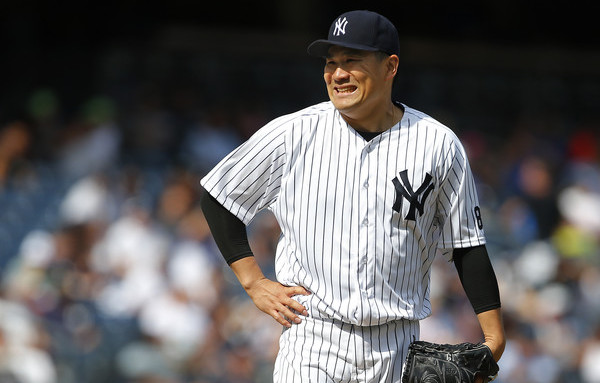 In a few weeks baseball players all around the league will leave their teams in Spring Training to participate in the fourth edition of the World Baseball Classic. Pool play begins March 6th in South Korea, and the tournament will end with the Championship Game at Dodger Stadium on March 22nd. Here is the full 2017 WBC schedule.
The 16 countries do not have to finalize their WBC rosters until January, though we already know Dellin Betances will pitch for the Dominican Republic. He committed to them recently. Betances was on Team USA's preliminary roster but instead choose to honor his family by pitching for the Dominican Republic squad. So far he's the only Yankees player to commit to the WBC.
The Yankees are not as star-laden as they once were — a few years ago a case could have been made their entire starting infield belonged in the WBC — so they don't figure to send a ton of players to the WBC next spring. Chances are Betances won't be the only Yankee to participatein the event, however. In fact, farmhand Dante Bichette Jr. already played for Brazil in the qualifying round in September. Who knew? (Brazil did not advance.)
So, as we wait for the commitments to trickle in and the final rosters to be announced, lets look at the Yankees who could wind up joining Betances and participating in the WBC. Keep in mind the WBC is not limited to big league players — some countries can't field an entire roster of MLB players, hence Bichette playing for Brazil — and the rosters are 28 players deep, not 25, so there are extra spots.
Canada: Evan Rutckyj
Rutckyj, who recently re-signed with the Yankees as a minor league free agent, was the team's 16th round pick back in 2010. The Braves took a look at him this past spring as a Rule 5 Draft pick, but Rutckyj failed to make the Opening Day roster and instead returned to the Yankees. He struck out 14 in 11.2 innings around a relatively minor elbow procedure during the 2016 regular season.
Only eleven pitchers born in Canada have appeared in the big leagues over the last three years — only seven did so in 2016 — and five of those eleven threw fewer than 20 innings. Three of the other six are now retired (Erik Bedard, Jeff Francis, Phillippe Aumont). Rutckyj, who grew up across the river from Detroit in Windsor, has had some Double-A success as a reliever and could make a Canada roster that has been heavy on minor league pitchers in previous WBCs.
Colombia: Tito Polo, Carlos Vidal
Colombia clinched their first ever WBC berth by winning their qualifying round back in March. They won a pool that included France, Spain, and Panama. Both Polo and Vidal were on Colombia's roster for the qualifying round and chances are they will be on the actual WBC roster as well. Only six Colombian-born players appeared in MLB in 2016, one of whom was Donovan Solano and none of whom were an outfielder like Polo and Vidal.
Vidal, 20, has spent most of his career with the various short season league teams in New York's farm system. He went 2-for-8 with a double and played in all three qualifying games in March. Polo, 22, came over from the Pirates in the Ivan Nova trade. He was Colombia's extra outfielder in the qualifying round. He appeared in two games as a a pinch-runner and defensive replacement and did not get an at-bat. Both Vidal and Polo figure to play in the WBC in March.
Dominican Republic: Gary Sanchez (Starlin Castro?)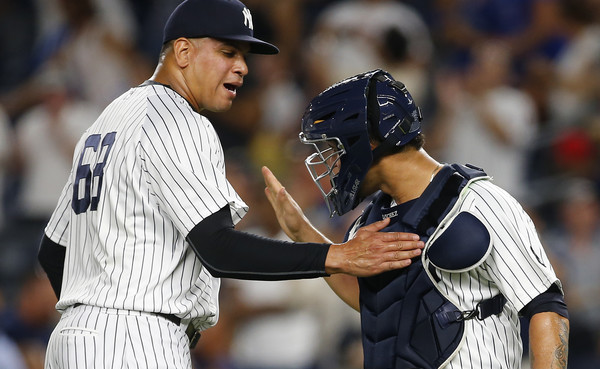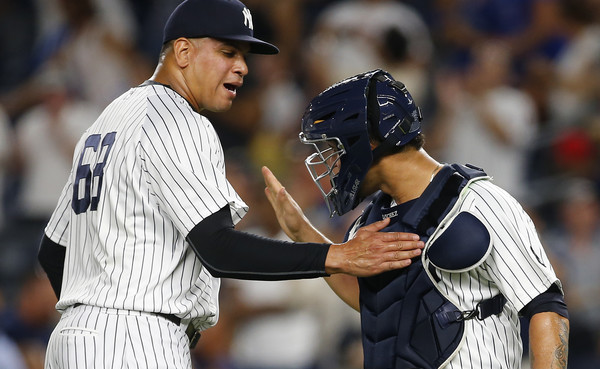 Over the last three seasons, the leader in bWAR among Dominican-born catchers is Welington Castillo. Sanchez is second. For all the great baseball players to come out of the Dominican Republic, the island hasn't produced much catching talent in recent years. Their catching tandem in the 2013 WBC was Francisco Pena, Tony's son, and Carlos Santana, who is no longer a catcher.
The Dominican Republic's current catching pool includes Sanchez, Castillo, Pena, Pedro Severino of the Nationals, and Alberto Rosario of the Cardinals. I have to think they want Sanchez and Castillo there. Then again, Tony might want Francisco on the roster, and I'm sure the Yankees would rather Sanchez spend his first Spring Training as the No. 1 catcher learning the pitching staff.
The Yankees can't stop Gary from going to the WBC if he's invited though. They might need Pena to pull some strings, which would be kind of a dick move. I'm sure Sanchez would love to play. Bottom line: Sanchez is arguably the best Dominican catcher in baseball right now and inarguably one of the two best. In what is intended to be a best vs. best tournament, Gary belongs on the Dominican Republic roster.
(For what it's worth, Victor Baez reports Pena promised Sanchez he would be considered for the WBC team, but acknowledged things may change before the final roster is submitted.)
As for Castro, he has an awful lot of competition on the Dominican Republic middle infield. Robinson Cano is the presumed starter at second with someone like Jose Reyes or Jean Segura at short. Jonathan Villar, Jose Ramirez, Eduardo Nunez, Jhonny Peralta, and some others are WBC candidates too. Castro's a possibility for the tournament but probably isn't part of the club's Plan A infield.
Japan: Masahiro Tanaka
Interestingly enough, not a single MLB player was on Japan's roster for the 2013 WBC. Not even Ichiro Suzuki. They filled their entire roster with NPB players. Japan has had big leaguers on their roster in previous WBCs, including Ichiro and Daisuke Matsuzaka, just not in the last one. Will they invite big leaguers this time? I honestly have no idea. We're going to have to wait and find out.
If Japan does want current MLB players, Tanaka figures to be near the top of their list. He's one of the best pitchers in baseball and on the very short list of the best Japanese-born pitchers on the planet. The Yankees can't stop Tanaka from playing in the 2017 WBC. Brian Cashman confirmed it during his end-of-season press conference. Needless to say, the thought of Tanaka suffering an injury during the WBC is enough to make you squeamish. The Yankees have already been through that once before, with Mark Teixeira and his wrist in the 2013 WBC.
For what it's worth, Tanaka has participated in the WBC twice before. He was on Japan's roster in both 2009 and 2013, throwing 9.1 total innings across one start and seven relief appearances. Maybe that was enough for Tanaka? Maybe he's had his fill of the WBC — Japan won the 2009, so he has a championship — and would rather focus on the Yankees in Spring Training and putting himself in the best position to use his opt-out the team in the best position to win? Gosh, I hope so.
Mexico: Luis Cessa, Gio Gallegos
Fifteen pitchers born in Mexico have appeared in the big leagues over the last three seasons, and 13 of those 15 did so in 2016. The two exceptions are ex-Yankees: Manny Banuelos and Al Aceves. Banuelos is coming off another injury and Aceves spent the 2016 season in the Mexican League. Mexico figures to try to build their WBC rotation from a group that includes Marco Estrada, Julio Urias, Jorge De La Rosa, Yovani Gallardo, Jaime Garcia, and Miguel Gonzalez.
Cessa and Gallegos — fun fact: the Yankees signed Gallegos away from a Mexican League team as part of a package deal with Banuelos and Aceves in 2007 — could be candidates for Mexico's bullpen. Especially Cessa since he has MLB experience. Gallegos might not get much consideration given the fact he has yet to pitch in the show. Roberto Osuna, Joakim Soria, and Oliver Perez are likely to be Mexico's late-inning relievers, but they're going to need other pitchers for middle relief, especially early in the tournament when starters have limited pitch counts.
Keep in mind both Cessa and Gallegos figure to come to Spring Training with a chance to win an Opening Day roster spot. Cessa will be among those competing for a rotation spot, which is kind of a big deal. Gallegos, who the Yankees added to the 40-man roster earlier this month to protect him from the Rule 5 Draft, is trying to reach the show for the first time. As much as I'm sure both guys would love to represent their country in the WBC, they would be better off hanging around Spring Training and focusing on winning a roster spot with the Yankees at this point of their careers.
Netherlands: Didi Gregorius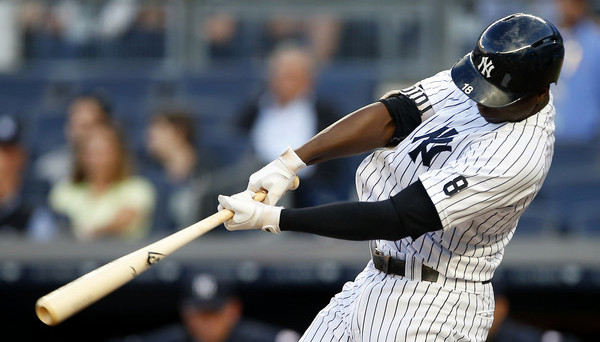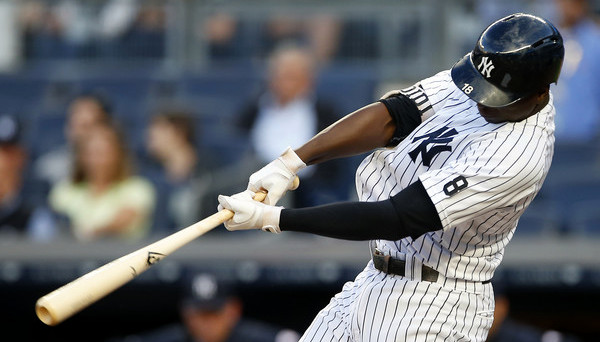 The Dutch team has had to rely heavily on players from Honkbal Hoofdklasse, the highest level of pro ball in the Netherlands, to fill their WBC roster in the past. The same figures to be true this year. Only six Dutch players have played in MLB the last two years: Gregorius, Andrelton Simmons, Xander Bogaerts, Jonathan Schoop, Jurickson Profar, and Kenley Jansen. So, if nothing else, the Netherlands doesn't have to worry about their infield or closer. They'll need Honkballers in the outfield and rotation.
It's entirely possible the Netherlands will look to take all five of those infielders to the WBC because, well, they're the best players the country has to offer. Profar has played first base and Bogaerts has played third, so the starting infield could very well be those two on the corners with the other three guys splitting time up the middle and at DH. Gregorius was not on the 2013 WBC roster, and with his Yankees roster spot secure, he could jump at the opportunity to play for the Netherlands.
Team USA: Tyler Clippard (Brett Gardner? Jacoby Ellsbury?)
Even with Betances committing to the Dominican Republic, Team USA's potential bullpen is insane. Zach Britton closing with Andrew Miller and Craig Kimbrel setting up, Wade Davis as the fireman, Mark Melancon and Tony Watson as the middle relievers … goodness. What are the odds of that happening though? Extremely small. Some of those guys are going to pass on the tournament. Happens every WBC.
The Team USA bullpen in 2013 included Kimbrel and, uh, Luke Gregerson? Tim Collins? Mitchell Boggs? Vinnie Pestano? Yup. Yup yup yup. Team USA's leader in relief innings in 2013 was Ross Detwiler. So yeah. The odds of a super-bullpen are so very small. Clippard could be among the club's Plan B or C relievers. Team USA is going to miss out on a ton of the top guys, no doubt, so who's next in line? Clippard could be one of them.
Along those same lines, I suppose Gardner and/or Ellsbury could receive outfield consideration if enough top guys drop out. We already know Mike Trout and Bryce Harper are passing on the tournament. Team USA would need to receive a lot of "nos" before considering Ellsbury and Gardner for their outfield — they ranked 12th and 20th in bWAR among American-born outfielders in 2016 — but hey, you never know.
* * *
The Yankees are said to have interest in bringing Carlos Beltran back, and I have to think he will suit up for Puerto Rico in the WBC next spring. The next generation of Puerto Rican stars has arrived (Carlos Correa, Francisco Lindor, Javier Baez) but Beltran is still insanely popular in Puerto Rico, and he usually gives the people what they want. Aroldis Chapman, on the other hand, won't pitch for Cuba regardless of whether he returns to the Yankees. No expatriates on the national team.