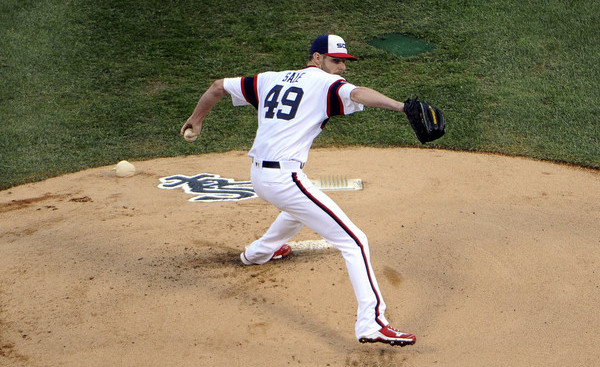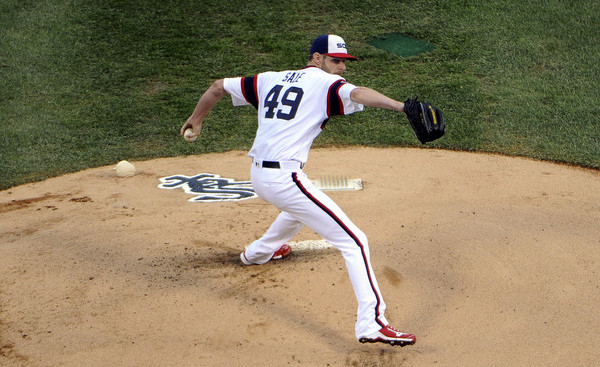 Earlier today, the White Sox agreed to trade ace lefty Chris Sale not to the Nationals, but to the Red Sox. Boston is giving up four prospects: infielder Yoan Moncada, outfielder Luis Basabe, and right-handers Michael Kopech and Victor Diaz. Moncada and Kopech are the headliners. That is quite the blockbuster. I have some thoughts on the trade and its indirect impact on the Yankees.
1. First things first: I though the Red Sox were the clear AL East favorites before adding Sale and the trade only reinforces that belief. They added a bonafide ace, one of the five best pitchers in baseball, and gave up nothing off their projected Major League roster to do it. That's pretty awesome for them. The Yankees are in the middle of this transition phase and the Sale trade doesn't change their short-term outlook much. They'll have to face him a few more times a year going forward and things like that, but it's not like their 2017 postseason chances just took a big hit. Meh.
2. Don't expect the Yankees to go out and make some kind of knee-jerk reactionary move. They haven't operated that way — meaning make a move to counter a move by a rival — in a very long time. It would be kinda pointless too. The Yankees and Red Sox are playing for two very different things right now, like it or not. The Yankees have a clearly defined goal. They want to develop a new young core while getting under the luxury tax threshold in the near future to create payroll flexibility, so when those young players are ready to win, they'll be able to spend and spend big. Not everyone likes it or agrees with it, but that's the plan. Going out and doing what, spending big on Edwin Encarnacion?, would be counterproductive. It'd do more harm than good.
3. I never really bought the "this isn't a good time for the Yankees to get Sale because they're not legitimate World Series contenders" logic. Brian Cashman said something to that effect at his end-of-season press conference. There is never a bad time to get a guy like Sale, a 27-year-old legitimate No. 1 starter signed for another three seasons at a very affordable rate. You go get him and figure out the rest. He'd be the centerpiece of this transition and speed the process up. Whether the Yankees had the pieces to get a deal done (they certainly do) and would have been willing to go that high is another matter. Point is, acquiring a player of this caliber should never be ruled out just because you may not be a World Series contender right now. The logic is faulty.
4. The Red Sox swooped in and pulled the rug right out from under the Nationals, who were reportedly ready to send top prospects Victor Robles and Lucas Giolito (and others) to the ChiSox for Sale. Washington reportedly came up short with Mark Melancon this offseason and Yoenis Cespedes last offseason too. Ouch. Clearly they want to improve their rotation, so would it make sense for the Yankees to offer up Masahiro Tanaka? Tanaka isn't as valuable as Sale for a few reasons (opt-out clause, more expensive, injury history), but he's really freaking good, and the Nationals just might be desperate enough to bundle top prospects to get him at this point. It would be foolish for the Yankees to not check in, at least. You never know what the other team might say. Now that Sale is off the board, New York should put Tanaka on the table and gauge the trade market, especially if they're expecting him to opt-out next year. It never hurts to listen to offers.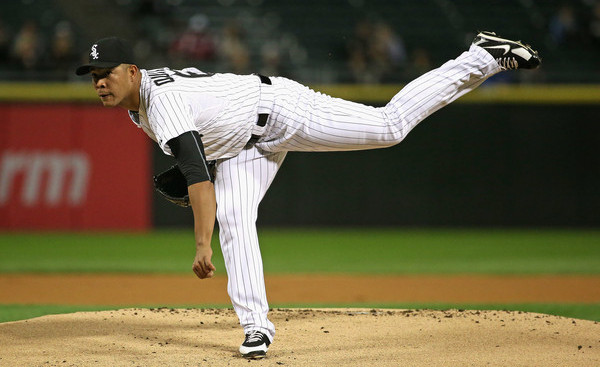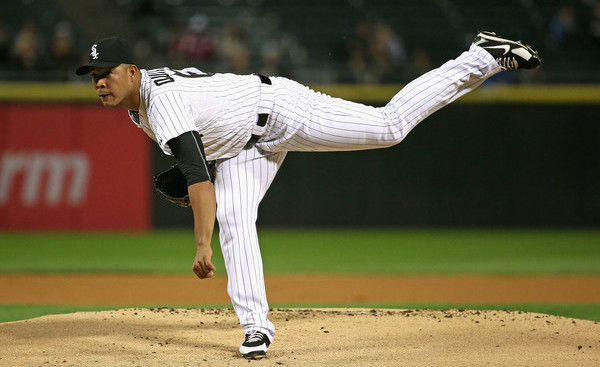 5. I assume the White Sox are open for business now. Trading Sale for prospects and keeping everyone else would be pointless. How could the Yankees take advantage? The first name that jumps to mind is Jose Quintana. He's not Chris Sale, but he's really good himself, and he's signed affordably for another four years (owed $37.85M total). The Yankees have a clear need for long-term rotation help and southpaws in Yankee Stadium are always appreciated. Quintana is a long-term buy who makes so much sense for the Yankees. Todd Frazier could be of interest too, though he'll be a free agent next winter. Relievers Nate Jones and David Robertson would be lower cost alternatives to Aroldis Chapman. I suppose the Yankees could go after Jose Abreu for first base, but they already have a new DH and need to keep at-bats open for Greg Bird and/or Tyler Austin. Abreu would have made more sense before the Matt Holliday signing. Quintana's the prize here. He's the player the Yankees should target if (and when?) the White Sox continue their fire sale. You can't keep all the prospects, you know. Some are more valuable as trade chips.
6. So I guess it's good the Yankees have all these young right-handed bats, huh? Gary Sanchez is the obvious centerpiece of the offense, but Austin and Aaron Judge arrived this past season as well, and both Clint Frazier and Gleyber Torres aren't too far away either. (Frazier is closer than Torres.) The Red Sox have four left-handed starters under control for the foreseeable future (Sale, David Price, Eduardo Rodriguez, Drew Pomeranz) and both the Blue Jays (J.A. Happ, Francisco Liriano) and Rays (Blake Snell, Drew Smyly) have some southpaws too. Who knows whether the timetables will match up and those southpaws will still be in the AL East when the bats are all ready in a year or two, but I do know watching Sanchez take Sale deep over the Green Monster will be fun as hell next summer.