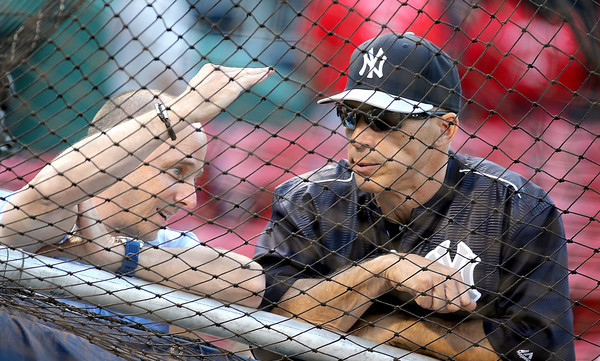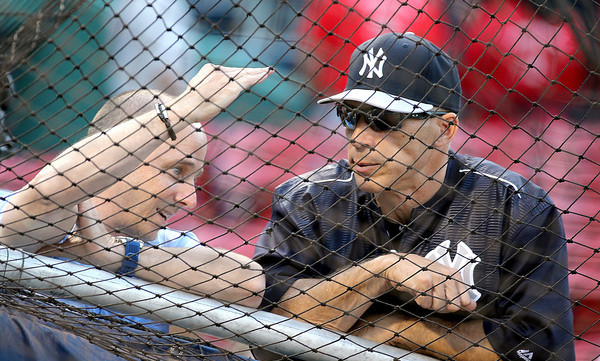 All things considered, this has been a pretty quiet offseason for the Yankees. They did make one notable trade (Brian McCann) and two pricey free agent signings (Matt Holliday, Aroldis Chapman), but otherwise things have been really slow for a solid month now. That's what happens with a weak free agent class and trade prices sky high.
The Yankees will have some position battles in Spring Training, as always, but generally speaking, the roster is kinda set. There are no glaring needs. It's not like they traded Chase Headley and don't have a third baseman. New York does need pitching depth the way every team needs pitching depth, they're just unlikely to add it. Brian Cashman all but confirmed it earlier this week.
"We have stay engaged with the marketplace, but I think more likely than not — 99% likely — we are going to be going to camp with what we have," said Cashman on Jim Bowden's radio show Monday. "That's Tanaka, CC, and Pineda locked in to three spots, and then five guys competing for the final two spots between — in no order — Warren, Cessa, Green, Mitchell, and Severino."
Cashman first said he wasn't optimistic about adding pitching during the Winter Meetings last month, and he's stuck to his guns. Hal Steinbrenner said pretty much the same thing. That's typical Cashman (and Hal) though. He says he doesn't expect to do anything all winter, then bam, something happens. Bottom line: you can never truly rule the Yankees out on anything. Anyway, I have some quick thoughts on this.
1. I still think the Yankees will add a starter. I know the Yankees insist they need to dump salary before making a move, but I don't totally buy it. I have a hard time thinking they'll pass up the opportunity to sign a player to a little one-year contract if something pops up. Maybe nothing will pop up! There are still so many low level starters on the market (Doug Fister, Jorge De La Rosa, Scott Feldman, Ryan Vogelsong, etc.) that surely one or two will still be on the market on the eve of Spring Training, right? Right??? Anyway, yeah, I think the Yankees will scoop someone like this up on cheap one-year contract at some point. Maybe even a minor league deal.
2. I feel pretty good about the young pitchers, actually. Cashman listed the team's four most notable young starters in Luis Cessa, Luis Severino, Chad Green, and Bryan Mitchell. (Adam Warren ain't so young anymore.) We saw all four of them in the show last season. Further down in the system are Jordan Montgomery and Chance Adams, and Dietrich Enns and Ronald Herrera. (Enns and Herrera are on the 40-man roster.) I'm a young pitcher skeptic; I always assume the worst when a young guy gets called up for the first time. I oddly feel pretty confident in this group though. I guess I was encouraged by what I saw last year. That and the fact there are so many of them. Odds are good one or two (or more!) will emerge as reliable options going forward. (I hope.)
3. Still, some veteran depth would be cool. At the end of the day, they're still young pitchers, and their performance will be unpredictable and their workloads will have to be monitored. You don't want to push these guys to the point where they're at increased risk of injury, and if they struggle, you want to be able to send them to Triple-A if necessary. Development isn't always pretty. Severino last year was a reminder of that. A veteran starter, even a scrap heap guy like Fister or De La Rosa, is a safety net in case the kids need to be shut down or sent down. And if not, great! The Yankees won't let a scrap heap veteran stand in their way. Bottom line, the more pitching to protect the young arms, the better.