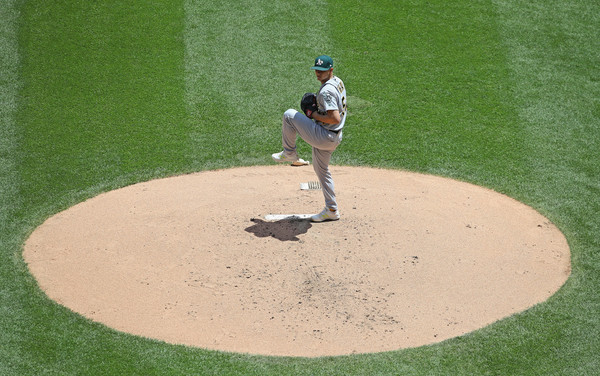 It's crunch time. The 2017 non-waiver trade deadline is only a day and a half away now, and already the Yankees have made two big trades and two small trades. They acquired Jaime Garcia from the Twins earlier this morning, in case you missed it. The Yankees have a new fifth starter, something they desperately needed.
On Friday and Saturday we learned the Yankees continue to discuss Sonny Gray with the Athletics, and both Gleyber Torres and Clint Frazier are off the table. The two clubs are talking about other prospects now, so that's good. We're again going to keep track of the day's Yankees-related rumors right here. Make sure you check back throughout the day. All timestamps are ET.
Reminder: Your trade proposal sucks.