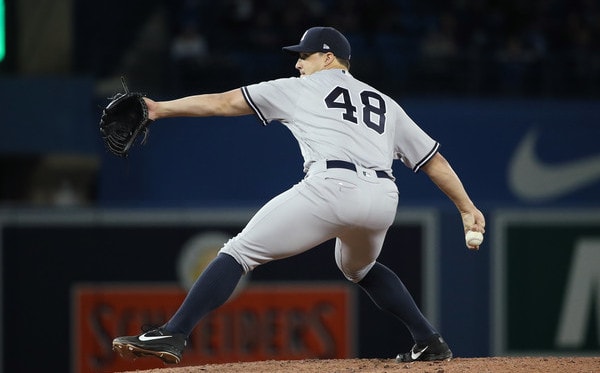 The Yankees have placed right-hander Tommy Kahnle on the 10-day DL with right shoulder tendinitis, the team announced. The move is retroactive to yesterday. Not sure why they didn't (or couldn't) backdate it further, but whatever. Luis Cessa was recalled from Triple-A Scranton to fill the roster spot.
"We're hoping that this is something that we can knock out with a few days of rest," said Aaron Boone to Bryan Hoch this afternoon. Kahnle had an MRI earlier today and the Yankees are optimistic this is a minor injury. Pete Caldera said all the strength tests checked out okay.
Kahnle, 28, has struggled so far this season, allowing seven runs (five earned) in 7.1 innings. He's struck out nine and walked eight in those 7.1 innings, so yeah. Furthermore, Kahnle's velocity has been down, which was a pretty good indication something wasn't right. To wit: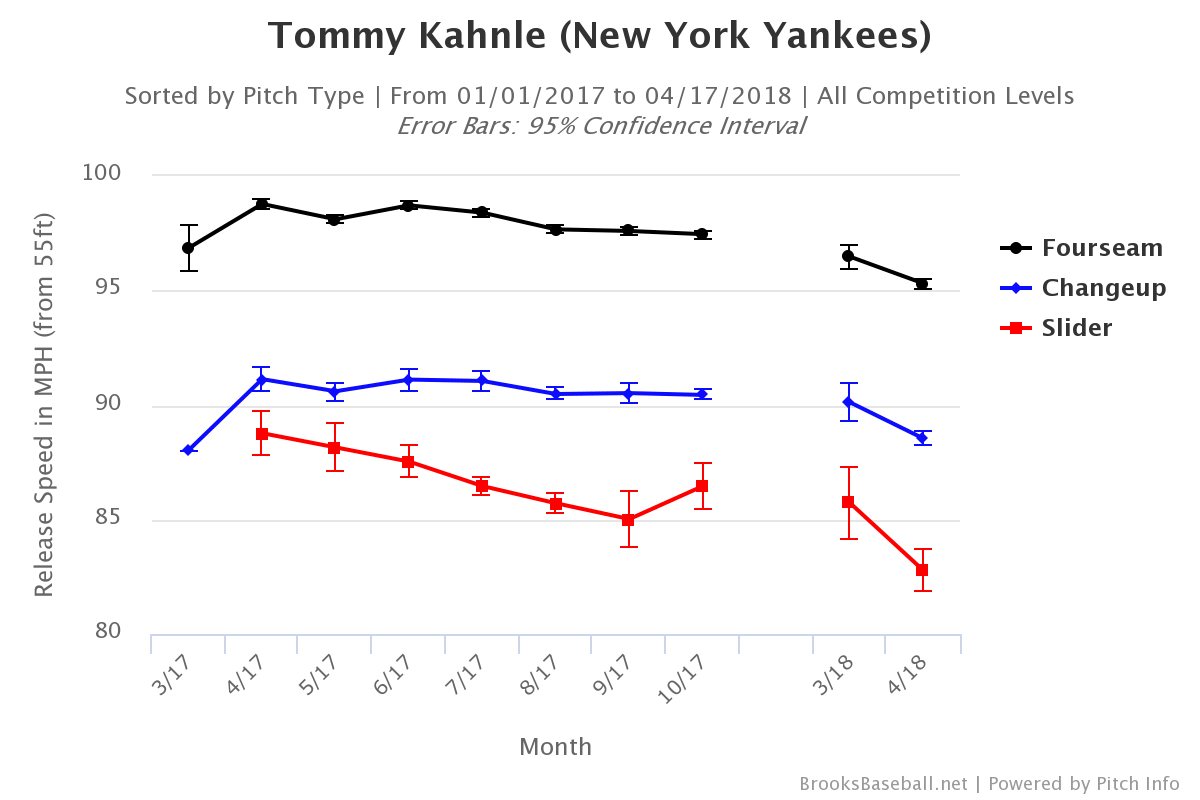 On one hand, at least we now have a possible explanation for Kahnle's missing velocity and ineffectiveness. On the other hand, a shoulder issue is never good. Tendinitis is intentionally vague too. Doesn't really tell us what's wrong. Kahnle did warm up last night, so I guess this is a fairly new injury.
Cessa was sent down Sunday and was scheduled to start for Triple-A Scranton today before being called up. He's made two one-inning appearances for the Yankees this season, retiring all six men he's faced with three strikeouts. I wonder if we'll see him in short relief more often. I'd be open to it.