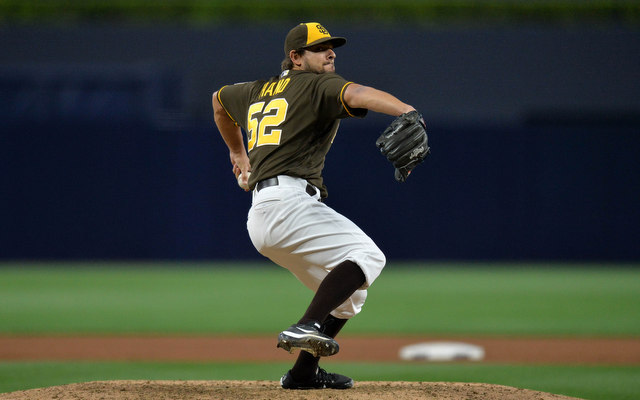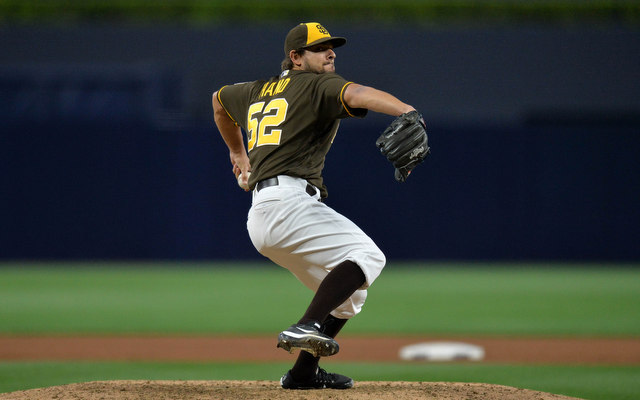 Another potential Yankees trade target is off the market. The Padres have traded All-Star southpaw Brad Hand and righty middle reliever Adam Cimber to the Indians for top prospect Francisco Mejia, according to multiple reports. It's a 2-for-1 deal. Quite the bullpen makeover for the Tribe.
The Yankees had been connected to Hand in recent weeks — he's been on their radar since last year's trade deadline — though it never seemed like their interest was that serious. They're said to be more focused on rotation help, which makes sense. The Yankees have a great bullpen, but Hand would've made it better. No such thing as too many good relievers.
Hand to the Indians affects the Yankees in a few ways. One, the Indians will be that much more dangerous in the postseason. Two, Hand is not going to the Red Sox or Astros. Those two clubs will have to look elsewhere to address their bullpen deficiencies. One less quality reliever out there now.
And three, the Indians still have seven games to play against the Red Sox! The Yankees and Indians wrapped up their season series last weekend (the Yankees won five of seven). The Indians and Red Sox still haven't played though. The Yankees faced Cleveland when they had their crummy bullpen. The Red Sox will face Cleveland with their new bullpen. Good timing!
The trade deadline is only 12 days away now, and with Hand and Manny Machado now traded, the top two "yeah they'd make the Yankees better but they aren't necessities" trade candidates are off the board. The Yankees definitely need another starter and that market is unchanged.