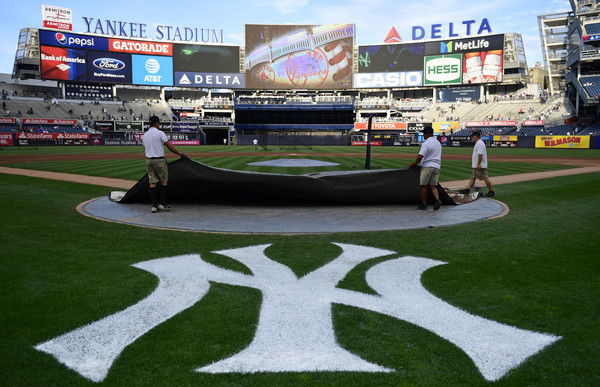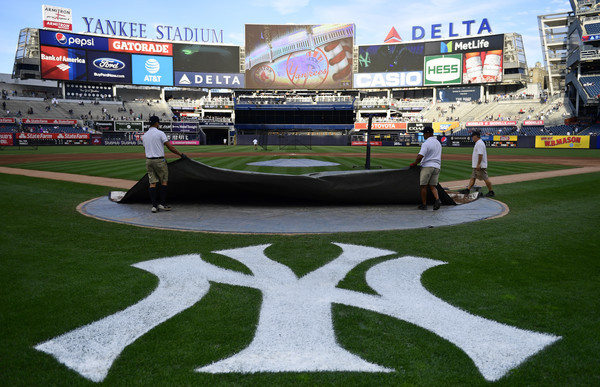 So here we are. The final home series of the regular season. Every year the season seems to go by a little quicker. The Yankees open a three-game series with the oh so terrible Orioles tonight and they could really use a sweep. I mean, it's not imperative, but it sure would be nice to get some things clinched before heading out to Tampa and Boston next week. The magic number for a postseason spot is three. The magic number for the top wildcard spot is eight.
Tonight CC Sabathia will look to get back on track following a brutal start last time out, in which he didn't make it out of the third inning against the Blue Jays. Sabathia's had two bad starts and three good starts since returning from the disabled list last month. With some of the regular late-inning relievers possibly unavailable, a good start from Sabathia and a boatload of runs from the offense would be swell. Treat the Orioles like the 108-loss team they are. Here are the starting lineups:
New York Yankees
1. CF Aaron Hicks
2. RF Aaron Judge
3. DH Andrew McCutchen
4. SS Didi Gregorius
5. 1B Luke Voit
6. 3B Neil Walker
7. 2B Gleyber Torres
8. C Austin Romine
9. LF Brett Gardner
LHP CC Sabathia
Baltimore Orioles
1. CF Cedric Mullins
2. LF Joey Rickard
3. 2B Jonathan Villar
4. RF Adam Jones
5. DH Trey Mancini
6. 1B Chris Davis
7. SS Tim Beckham
8. 3B Renato Nunez
9. C Austin Wynns
RHP Yefry Ramirez
It is cool, cloudy, windy, and humid in New York today. Little of everything. Tonight's game will begin at 7:05pm ET and you can watch on WPIX. Final home WPIX broadcast of the season! Enjoy the ballgame.
Rotation Note: Sunday's starter is currently listed as TBD. That is J.A. Happ's spot. As it stands, Happ is lined up to pitch Sunday and Friday, which would put him on track to start the Wild Card Game on normal rest. The TBD spot indicates they're going to rearrange things. It doesn't mean Happ won't start the Wild Card Game. They could be giving him some extra rest before his next start and setting him up to start the Wild Card Game with an extra day. Or maybe he'll start Sunday anyway. We'll see.