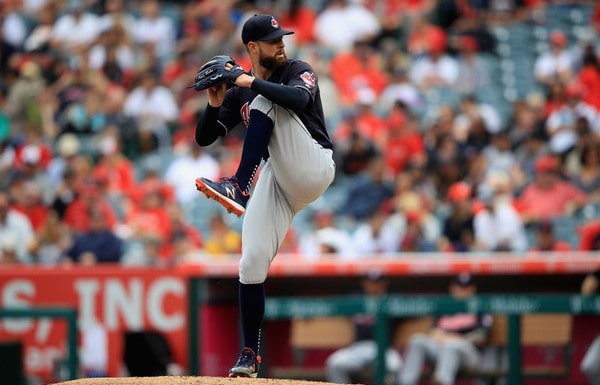 You know baseball is kinda screwed up when, despite record high league revenues, a reigning three-time division champ is said to be willing to move veterans to get their payroll in order. Earlier this month Buster Olney reported the Indians will "listen to trade offers for some of their veteran players this winter as they face the sort of difficult choices that small-market teams must address." Cleveland's decision-makers did not deny that report.
"We will be creative in looking at ways to improve our team," president of baseball operations Chris Antonetti said to Ryan Lewis at the GM Meetings last week. "That's one way in which we could do that. It's not the only way. But it's certainly one of the avenues we could pursue is to trade from an area of depth to address another area of our team."
Among players making real money, the belief is everyone except Francisco Lindor and Jose Ramirez is available. That means the Indians are open to discussing members of their vaunted rotation, including Corey Kluber and Carlos Carrasco, who the Yankees reportedly discussed with Cleveland last week. The GM Meetings are a good opportunity to meet face-to-face and Brian Cashman did exactly that with Antonetti & Co. last week.
Does Kluber make sense for the Yankees? Of course. He's on the very short list of the best pitchers in MLB and tonight he could win his third Cy Young. It'll probably go to Blake Snell, but Kluber is a finalist, which means he's going to finish in the top three of the Cy Young voting for the fourth time in the last five years. He's really good. Let's take a look at the apparently available Corey Kluber, shall we?
Background
Most aces you can see coming a mile away. They're usually former first round picks or high-profile international signings, and top prospects in the minors. Kluber was none of those things. He grew up near Dallas, played his college ball at Stetson, and was a fourth round pick by the Padres in 2007. San Diego sent him to the Indians in a three-team trade at the 2010 deadline. The deal:
Indians get: Corey Kluber
Cardinals get: Jake Westbrook, Nick Greenwood
Padres get: Ryan Ludwick
Kluber made the jump from interesting minor league arm to big league ace with the Indians. He never appeared on a top 100 prospects list and never ranked higher than 26th on his team's top 30 list in Baseball America's annual Prospect Handbook. Crazy, eh? Kluber, 32, owns a career 3.09 ERA (2.96 FIP) in 1,306 big league innings and has won two Cy Youngs (2014, 2017).
Performance
It is awfully good. Since 2014, the year he became Corey freakin' Kluber, Kluber leads all pitchers with +31.0 fWAR and is second with +32.5 bWAR. (Max Scherzer leads with +34.8 bWAR). Again, this dude is on the very short list of the best pitchers in the game.
Normally when looking at a player's performance, I go back three years. In Kluber's case, I'm going back five, only because I appreciate the consistency of his greatness. His ERA jumps around a bit because that's baseball. Everything else holds fairly steady. Check it out:
| | IP | ERA | FIP | K% | BB% | GB% | HR/9 | RHB wOBA | LHB wOBA |
| --- | --- | --- | --- | --- | --- | --- | --- | --- | --- |
| 2014 | 235.2 | 2.44 | 2.35 | 28.3 | 5.4 | 48.0 | 0.53 | .246 | .304 |
| 2015 | 222 | 3.49 | 2.97 | 27.7 | 5.1 | 42.4 | 0.89 | .238 | .322 |
| 2016 | 215 | 3.14 | 3.26 | 26.4 | 6.6 | 44.5 | 0.92 | .266 | .284 |
| 2017 | 203.2 | 2.25 | 2.50 | 34.1 | 4.6 | 44.5 | 0.93 | .230 | .251 |
| 2018 | 215 | 2.89 | 3.12 | 26.4 | 4.0 | 44.4 | 1.05 | .250 | .290 |
Lordy. Last season was an outlier in terms of strikeouts. Otherwise Kluber's run a strikeout rate in the 26.4% to 28.3% range the last few years, a low walk rate, a ground ball rate right at the league average, and he's given up one homer every nine innings or so. He chews up righties and merely dominates lefties. Year in and year out, it's the same Corey Kluber, and that Corey Kluber is very good.
That consistency extends to his quality-of-contact numbers as well. We only have four years worth of Statcast data at this point, and from 2015-18, Kluber has posted expected wOBAs of .282, .281, .254, and .276. Again, that 2017 season is a bit of an outlier. That was likely Kluber's career year. His other years are still outstanding. Tons of strikeouts, few walks, and a lot of favorable contact. Patrick Corbin had a big increase in strikeouts and a big decline in home runs this year. James Paxton's home run rate increased. Kluber, meanwhile, was the same guy he's always been.
Current Stuff
I'm not sure anything Kluber throws is straight. He more or less shelved his four-seamer this year and committed to the sinker as his primary fastball. Kluber also throws a wicked slider that looks like it belongs in a video game …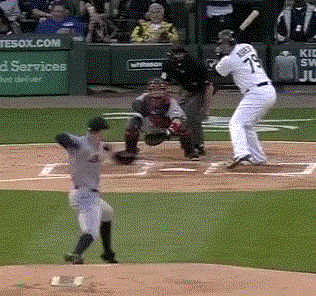 … a slightly less wicked cutter, and the occasional changeup. He throws the sinker and cutter roughly 30% of the time each and the slider about 22% of the time, so they are his main pitches. Kluber throws all three to righties and lefties. Only lefties get the changeup and the four-seamer is basically a show-me pitch to batters on both sides of the plate. I wouldn't necessarily call it electric stuff because he's not throwing in the upper-90s, but it sure is nasty stuff though. Here's some video:
As you might suspect, Kluber runs a very high whiffs-per-swing rate on his slider (38.0%) and a solid ground ball rate on his sinker (52.7%). That has been the case consistently over the years. The biggest difference between 2017 Kluber and all-other-years Kluber is the cutter. Batters missed with 37.4% (!) of their swings against the cutter last year. In all other years, it's right around 30.0%. (29.1% in 2018.) That 30.0% is really good! But 37.4% is bonkers.
Given his age (33 in April) and his workload (1,136.2 innings since 2014, postseason included, the most in baseball), it is no surprise Kluber is starting to lose some velocity. It has been a gradual decline the last few years, not a sudden drop. From 2014-18, his average sinker velocity has gone from 94.2 mph to 93.8 mph to 93.4 mph to 92.9 mph to 92.6 mph. Like I said, gradual. Here's the graph: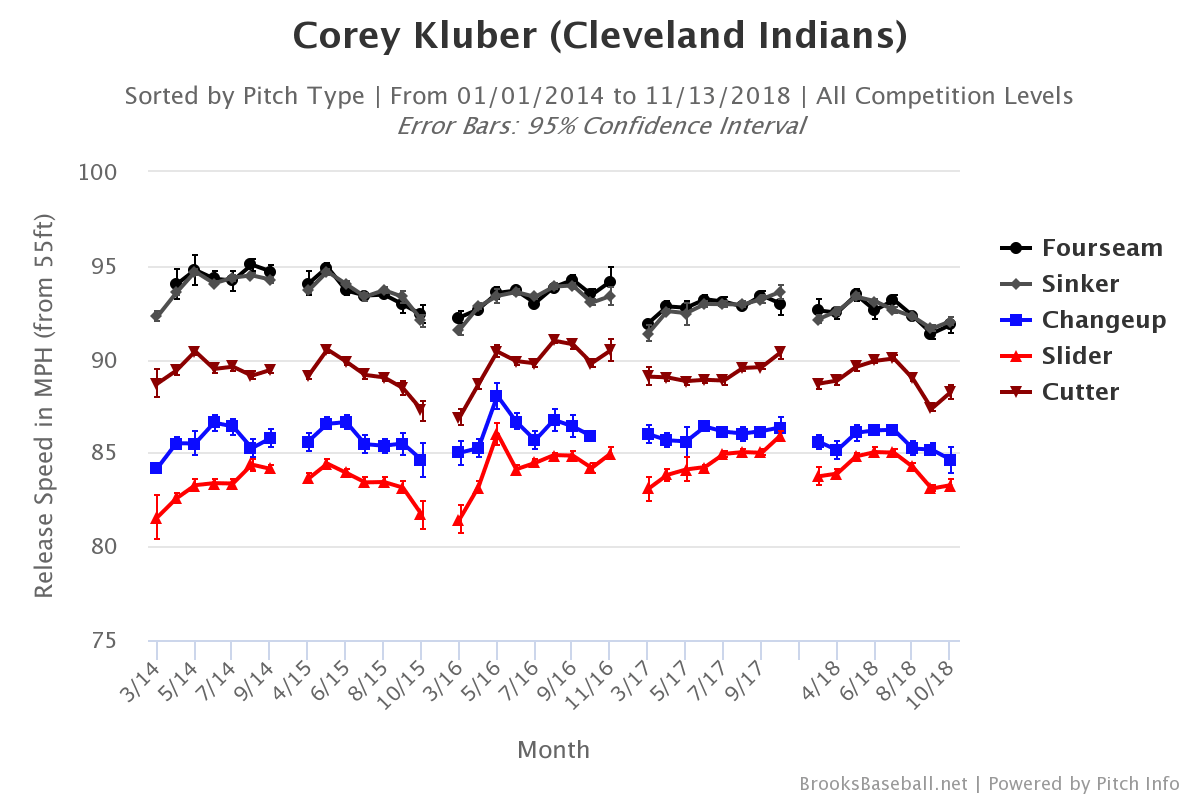 Velocity loss is part of life. It happens to pretty much every pitcher. Kluber has remained (extremely) effective while losing velocity and I think he has the tools and the pitching know-how to continue to be effective going forward. There's going to come a point where he's not an ace anymore, but the stuff is there to suggest Kluber still has a few years to go as an above-average starter. Maybe I'm dead wrong. It's been known to happen. There aren't many pitchers in the game I would take going into their mid-30s over Kluber though.
Injury History
You don't throw over 1,100 innings in a five-year span by getting hurt a bunch. Kluber's been on the disabled list twice in his career. He missed a month with a finger sprain in 2013 and a month with a back strain in 2017. Kluber's only arm injury came way back in high school. He suffered a stress fracture in his elbow as a senior and they had to insert two screws in there to stabilize things. He's had no elbow (or shoulder) problems since.
I do think it's worth noting that Kluber has seemed to wear down late in the season the last few years. He made three starts on short rest during the 2016 postseason and clearly wasn't himself in his two 2017 ALDS starts or his lone 2018 ALDS start. Going forward, maybe it's best to treat him as a 180-inning guy rather than a 210-inning guy? If possible, that is. Him team might need to push him down the stretch to get to the postseason. If possible though, scaling back on the soon-to-be 33-year-old who's thrown over 1,100 innings the last five years seems worthwhile.
Contract Status
The Indians signed Kluber to a bargain five-year contract worth only $38.5M (!) guaranteed back in April 2015. He only had two years of service time at the time, but still, the dude just won the Cy Young and couldn't get $10M annually? Crazy. The 2019 season is the final guaranteed year on that contract, though there are club options for 2020 and 2021. Here's the breakdown:
| | Actual Salary | Luxury Tax Hit |
| --- | --- | --- |
| 2019 | $17M | $11.7M† |
| 2020 | $17.5M option ($1M buyout) | $16.5M |
| 2021 | $18M option ($1M buyout) | $18M* |
* The $1M buyout isn't subtracted from the luxury tax hit in 2021 because it is not guaranteed money. Kluber doesn't get the $1M buyout in 2021 if he's bought out in 2020. Only the $1M buyout in 2020 is guaranteed and thus lumped in with the first five years of the contract for luxury tax purposes.

Originally, the 2020 and 2021 options were worth $13.5M and $14M, respectively, but Kluber has already hit all his Cy Young voting based escalators and increased the option year salaries. I've seen a few sites incorrectly list the options as $13.5M and $14M. That's wrong. Kluber hit all his escalators and they're worth $17.5M and $18M now. Not a huge difference, but a difference nonetheless.
† Five years and $38.5M equals a $7.7M average annual value and thus a $7.7M luxury tax hit. However, Kluber maxed out his $4M in escalators for 2019, so that $4M in bonuses gets tacked on to his 2019 luxury tax number. That's how $7.7M becomes $11.7M.
I should also note that while Kluber does not have a no-trade clause, he does get a $1M bonus each times he's traded. Sometimes teams split the assignment bonus — the Yankees and Padres split Chase Headley's $1M bonus last winter — but the Yankees may have to pay the $1M, which would get applied to their 2019 luxury tax hit. Bonuses are luxury taxable. That bargain $11.7M luxury tax hit could become a slightly less bargainy $12.7M after the trade.
Anyway, that is a steal of a contract, both in terms of actual salary and luxury tax hit. It is effectively a series of three one-year contracts that can max out at $53.5M when you include the trade bonus. Kluber would get double that had he been a free agent this offseason. Maybe triple. The luxury tax hits are low (especially in 2019), and, if there's a catastrophic injury at some point in the next two years, you can walk away and be off the hook financially.
What's It Going To Cost?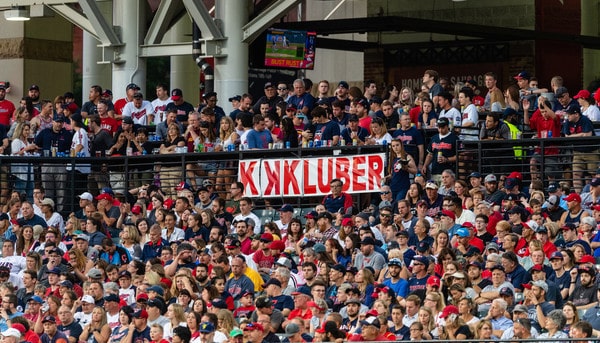 How often does an ace-caliber starter with three years of control get traded? Not often at all. We do have close to a perfect trade match here, however: Chris Sale. Like Kluber, Sale was traded after five Cy Young caliber seasons and with three years of control, and, also like Kluber, it was one guaranteed year plus two club option years. Here's what the Red Sox gave up to acquire Sale:
Yoan Moncada (global top three prospect)
Michael Kopech (global top 30 prospect)
Luis Alexander Basabe (organizational top ten prospect)
Victor Diaz (organizational fringe top 30 prospect)
Moncada hasn't lived up to the hype since the trade but we can't look at it that way. Hindsight doesn't work. At the time of the trade, Moncada was regarded as a future star and arguably the top prospect in the game. It would've been akin to trading a perfectly healthy (i.e. no Tommy John surgery) Gleyber Torres prior to this past season. That's what the Red Sox had to give up to get Sale. Arguably the top prospect in the game (plus more).
The Sale trade provides framework for a potential Kluber trade, but there are some key differences between the two. One, Sale was four years younger at the time of his trade than Kluber is now. That's significant. Two, Sale's contract was cheaper. He'll be paid $39.5M during his three years (2017-19) with Boston. Kluber is owed $53.5M from 2019-21. A $14M difference spread across three years isn't much, but it's not nothing either.
And three, the Indians are going to try to win next season (I think). The AL Central is still theirs for the taking. It's not crazy to think they could trade Kluber, who is inarguably one of the top pitchers in the game, and still be division favorites going into next season. The AL Central is that bad. The Sale trade, meanwhile, kicked off a rebuild for the White Sox. They could take prospects in return. The Indians presumably want players who can help right away.
From where I sit, I don't see why the Indians would trade Kluber to the Yankees without getting Torres or Miguel Andujar in return. He's one of the top pitchers in baseball and he's on an affordable contract. Why trade that guy for prospects? You need to get a stud young big leaguer as the package headliner, especially if you're trying to win next year. Who knows what the Indians want though. Point is, it'll hurt to get Kluber. Guys like him don't come cheap.
Does He Make Sense For The Yankees?
Absolutely. It's easy to get a little squeamish about his age and workload, but, at the end of the day, Kluber remains an elite pitcher, and his contract is not onerous. His contract situation is about as favorable as it gets, in fact. And even if his performance slips a bit, he's starting from such a high baseline that he could still be an above-average starter. The Yankees need rotation help and, in terms of expected production in 2019 and beyond, I'd take Kluber over every free agent starter as well as Paxton, the other big name trade candidate.
That all said, there is an acquisition cost to consider. Is it better to give up prospects and young big leaguers to get Kluber, or simply spend money (plus a draft pick and international bonus money) to get Corbin? Does the prospect cost make Paxton a better bang for the buck? That all has to be considered. Generally speaking, when prospects are traded for an ace, the team that gets the ace rarely regrets it (see: Sale, Chris). If all it takes is prospects, the Yankees should do it immediately. If it takes Gleyber or Andujar, well, it's still worth serious consideration, but the decision isn't quite as obvious.