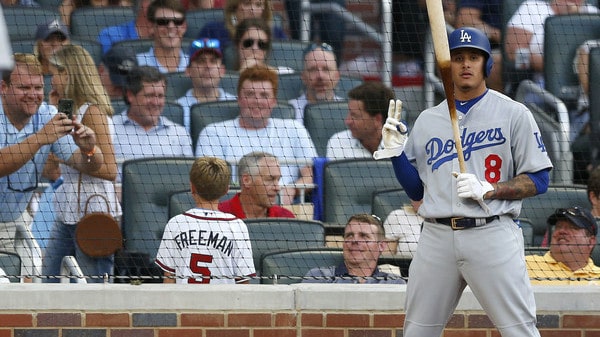 The Winter Meetings are over but the hot stove marches on. The Yankees are still looking for a middle infielder and two relievers, plus general depth. "I got a lot of lines out and we are still fishing. We are going to try to catch a very particular type of fish in very particular categories. We will bring the boat back to dock and send her out tomorrow and drop our lines again," said Brian Cashman to George King last week. Here are the latest hot stove rumblings.
Machado will visit Yankees on Wednesday
Manny Machado will visit the Yankees on Wednesday, reports George King. He'll reportedly visit the White Sox and Phillies at some point this week as well. Machado will be the second free agent to visit the Yankees this offseason (that we know about), joining Patrick Corbin. Corbin inked a six-year deal with the Nationals a few days after touring Yankee Stadium. I don't get the sense Machado will sign as quickly after the face-to-face meetings as Corbin, but who knows.
Hal Steinbrenner has made it clear Machado needs to explain the non-hustle thing before the Yankees would consider signing him, but seriously, what answer could Machado give that's satisfactory? I doubt "I'm sorry, it won't happen again," will cut it. To me, Hal's comments are little more than a great sound bite to placate the portion of the fan base that obsesses over this stuff. The Yankees value Machado at X and they will sign him if he agrees to X (or something less than X), not if he says the right things at the meeting Wednesday. End of story.
Yankees will "monitor" Tulowitzki's progress
According to Nick Cafardo, the Yankees will "monitor" free agent infielder Troy Tulowitzki's progress as he works his way back from dual heel surgeries. The Blue Jays released Tulowitzki with two years and $38M remaining on his contract last week. Any team can now sign him for the pro-rated portion of the league minimum. Six teams, including the Cubs, are after Tulo, report Susan Slusser and Jon Heyman.
Tulowitzki, 34, has not played since July 2017 due to a variety of injuries. He hit .249/.300/.378 (79 wRC+) with crummy defensive numbers in 66 games in 2017. Reports indicate Tulowitzki has recovered from his heel surgeries and is working out, and is willing to play second or third base. He's going to hold a showcase at some point, apparently. I'm not against bringing Tulowitzki in as a low-cost flier. Does it make sense for the Yankees to guarantee him the type of playing time it'll probably take to sign him though? Eh. Debatable.
Cashman met with Miller's agent
Brian Cashman met with Mark Rodgers, Andrew Miller's agent, at some point his offseason, reports Kristie Ackert. My guess is it was at the Winter Meetings last week. (Cashman met with Adam Ottavino's agent last week.) The Yankees reviewed Miller's medicals earlier this winter, which is a) not unusual for a free agent, and b) more than a formality given his injury problems this past season (hamstring, knee, shoulder). That they reviewed the medicals and still have interest suggests they feel good about things.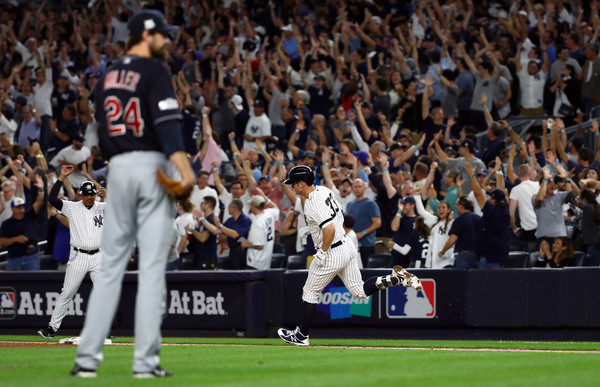 The Cardinals, Mets, and Phillies are among the teams that are said to have interest in Miller this offseason and the free agent reliever floodgates may open now that Jeurys Familia and Joe Kelly have signed. Familia got three years and $30M and Miller wouldn't be wrong to seek a larger contract. Three years is really pushing it at this point giving the knee problems that span multiple seasons. Perhaps Miller would be open to returning to New York on a higher priced two-year deal? I guess the more relevant question is whether the Yankees are open to a higher priced short-term contract, or would they tack on that extra year to get a lower luxury tax hit? I guess we'll find out.
Kikuchi to begin meeting with teams this week
Yusei Kikuchi traveled to Los Angeles this past weekend and will begin meeting with interested teams in the coming days, report the Kyodo News and Sports Nippon. "(I) will narrow down the choices after hearing the opinions of my agent and Japanese staff," he said, adding he will "of course" be open to joining any of the 30 teams. Kikuchi is a Scott Boras client and it sounds like the bulk of meetings will take place at Boras' Southern California office.
Last week Brian Cashman admitted the Yankees scouted Kikuchi "extensively" and said he's discussed the 27-year-old southpaw with Boras. That was before the Yankees re-signed J.A. Happ, however, so it's unclear whether the Yankees will meet with Kikuchi and make a serious attempt to sign him. It could be they're done with their rotation and will now move on to other things. Here's everything you need to know about Kikuchi. I'd be totally cool with pursuing him and going into next season with a six-man or modified six-man rotation until someone gets hurt, which will happen because it always happens.
Yankees still evaluating Gray's market
In the latest Sonny Gray non-update, George King reports the Yankees are still evaluating the trade market for the right-hander. "As far as Sonny Gray, (we) continue to assess all options with him. There are various opportunities to consider, different types of deals that are being offered. We are weighing all our needs, both now and future needs and prospects and Major League pieces and what holes we can fill on the Major League roster," said assistant GM Mike Fishman.
Last week it was reported eleven teams initially showed interest in Gray, and the Yankees have since whittled the list down to a handful of serious suitors. The asking price is said to be high — the Yankees asked the Reds for top prospect Taylor Trammell — though I imagine it'll come down soon enough. Now that J.A. Happ has returned and the Yankees have their five starters in place, their efforts to move Gray could pick up steam. His projected $9.1M salary is a nice chunk of change the Yankees could use to address needs elsewhere on the roster.